With a well-prepped guest suite, hosting guests in your home becomes a breeze. Being a good host is the pride of any homeowner, right? A renovation that converts your basement into a guest suite is a good way to wrap your fingers around this. However, there are many other ways that can help you find a way out of the rut. Keep reading to learn more.
Luggage Room
Your guests will be happy to know that there is a room to unpack their luggage instead of piling things in a corner. Placing a bench at the end of the bed will also come in handy. You can also have a pair of poufs installed at the foot of the bed which will double up as an ideal place to take shoes off.
Comfort
Comfort is at the center of every guest stay, isn't it? Make sure the guest suite has extra linens, blankets and pillows. You can never go wrong with choosing cotton throws and linen sheets for the summer. On the flip side, you can buy cable-knit blankets and fluffy pillows for the cold season. You need to also purchase a comfortable bed and mattress for the guest suite. In short, the guest suite needs to be a place where you can also feel comfortable to sleep in.
Color
When you remodel a room, wall paint is an aspect that you cannot afford to overlook. Feel free to play around with different colors to take the room's visual appeal a notch higher. If bold colors aren't your cup of tea, you can go with neutral ones. You can also consider the help of a seasoned expert like Alair Homes to help you choose colors and decor that will make the room stand out.
Mirror
A guest suite is never complete without a full length mirror. It can be placed against the wall to fill the space. Your guests will appreciate having one as it will come in handy when dressing. Such finishing touches are what gives a guest suite proper ambiance.
Art
To spice up the guest suite, consider including art on the wall. This is one way of telling your story and brighten up a room. It is also a way of making your guests have a memorable time. A guest room with such decoration will make your guests feel right at home and comfortable.
Storage Space
The need for storage space cannot be overemphasized under these circumstances. There needs to be enough room to stash toiletries, clothes and luggage. A stylish dresser and nightstand is definitely a step in the right direction as well as including a woven hamper where your guests can toss used linens and towels.
Lighting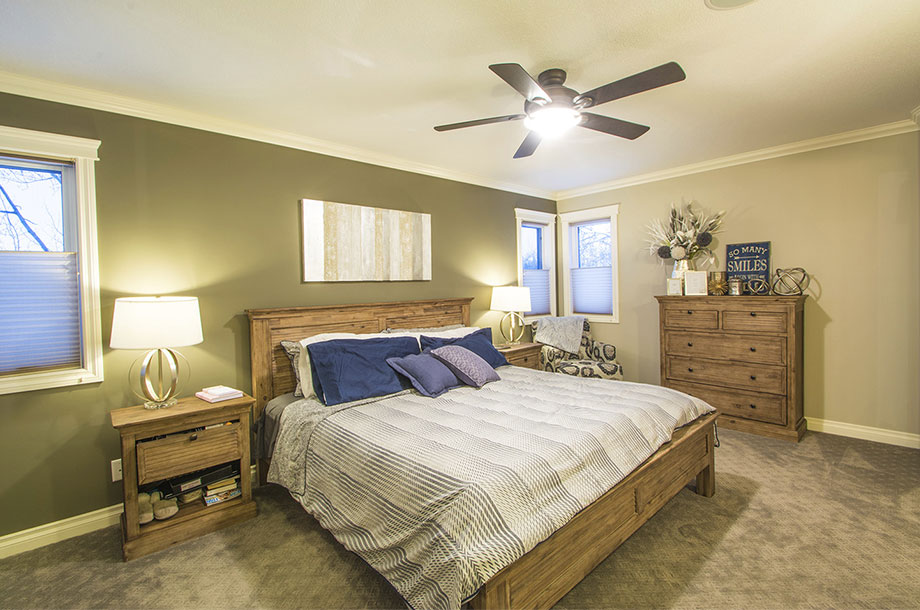 The guest suite needs to be well lit – the lighting should not be too dim or too bright. Remember also to include sockets for charging phones, tablets and laptops. The sockets need to be easily reached for convenience.
Bathroom
Even with a small guest suite, your guest will more than appreciate having their own bathroom. This goes a long way in assuring guests that their privacy is respected. A guest suite that does not have a bathroom may make your visitors end their stay early than they had planned.
Bottom Line
A guest suite is a perfect way to ensure that your guests relax and have a good time. You can browse the internet to get ideas on how you can turn your basement, or any other space into a perfect guest suite. A renovation by professionals such as Alair Homes will make sure that every moment is worthwhile.