During the fall, the moist air and breezy evenings can make it difficult to indulge in outside entertaining. No worries! You can transform any outdoor area into a usable entertainment spot by implementing a few rules of thumb. Think colour, comfort, and contrast.
Colouring Outside the Lines
Turn your dressed-for-summer patio or available outdoor space into a vibrant hangout spot with some tasteful colour swatches. Take your style cues from the native colour-turning flora. Durable patio furniture in warm shades of brown can add a calming feel while comfortable pillows, cushions, and fleece throws in bright yellows, reds, and oranges resonate fall fiesta loud and clear. After fall gives way to winter, exchange the pillows for more holiday festive accents and you have an all-season meet and mingle space!
Multi-Function Comfort
Bring a little warmth to your outdoor fall space by adding a little food and fire into the picture. Chilly fall days often make people long for warm nourishment and even better company. Fight off the chill with a home renovation that adds a barbecue or outdoor kitchen area to your designated gathering space. An outdoor kitchen is a home renovation that not only keeps your hunger pangs at bay but it can act as an effective barrier against the wind. Position your seating area behind a wet bar or kitchen island to stave off the blustery days of fall.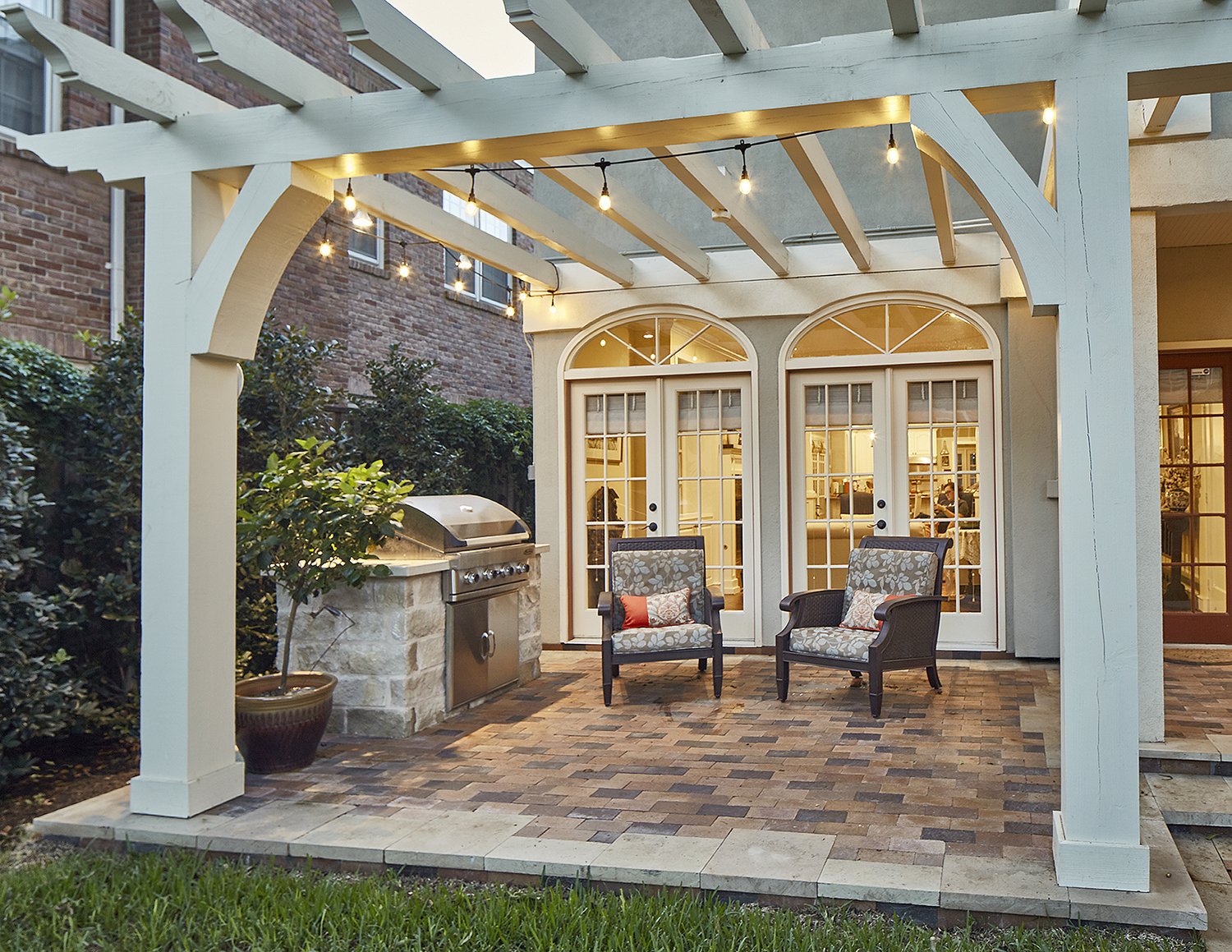 Contrasting Elements
If minimalism is more your style and you enjoy standout centerpieces, fire bowls, firepits or stylish outdoor space heaters provide contrast and coziness to any space. Your visitors will gravitate towards the warmth and admire your taste at the same time. If you can't stand the heat but need a barrier from the cold, a covered pergola can keep out some of the chills and add a little high-end texture. Add trendy woven fabric covers to your seating areas or a few heavy curtains on a pergola to act as a wind block. These simpler home improvements can help you to comfortably spend more time outside and add to your home's value as well!
Enjoy Your Entertainment Space
When you complete your outdoor home renovation, you'll be able to entertain throughout the year! Keep the fall season in your sights by embracing fall colours, simple, comfy eat and greet gatherings, and stylishly functional heat solutions. You don't need to be a design guru to celebrate the changing seasons, but if your renovation is more extensive, call on the experts to help. Alair Homes is here to help you design an outdoor space that your family can enjoy all year long.Contact us, and let us help transform your unused outdoor living space into one of the places in your home that your family loves the most.