When you're planning a custom built home, it's good to seek out a broad range of ideas and designs that might help you make your home unique and enhance its livability. In this region, there is much to choose to create your custom haven year-round.
Luxury Master Bedroom
If there's enough square footage, turn your master bedroom into a luxury retreat. Oversize closets with high-quality organizers or built-in entertainment systems can define luxury. What is more, a bathroom to match is sure to take your master bedroom to the next level. Spa tubs and steam showers are some of the features this room can have. If your lot supports such a space, you can also use high-efficiency floor to ceiling windows to bring the outdoors.
Home Entertainment Center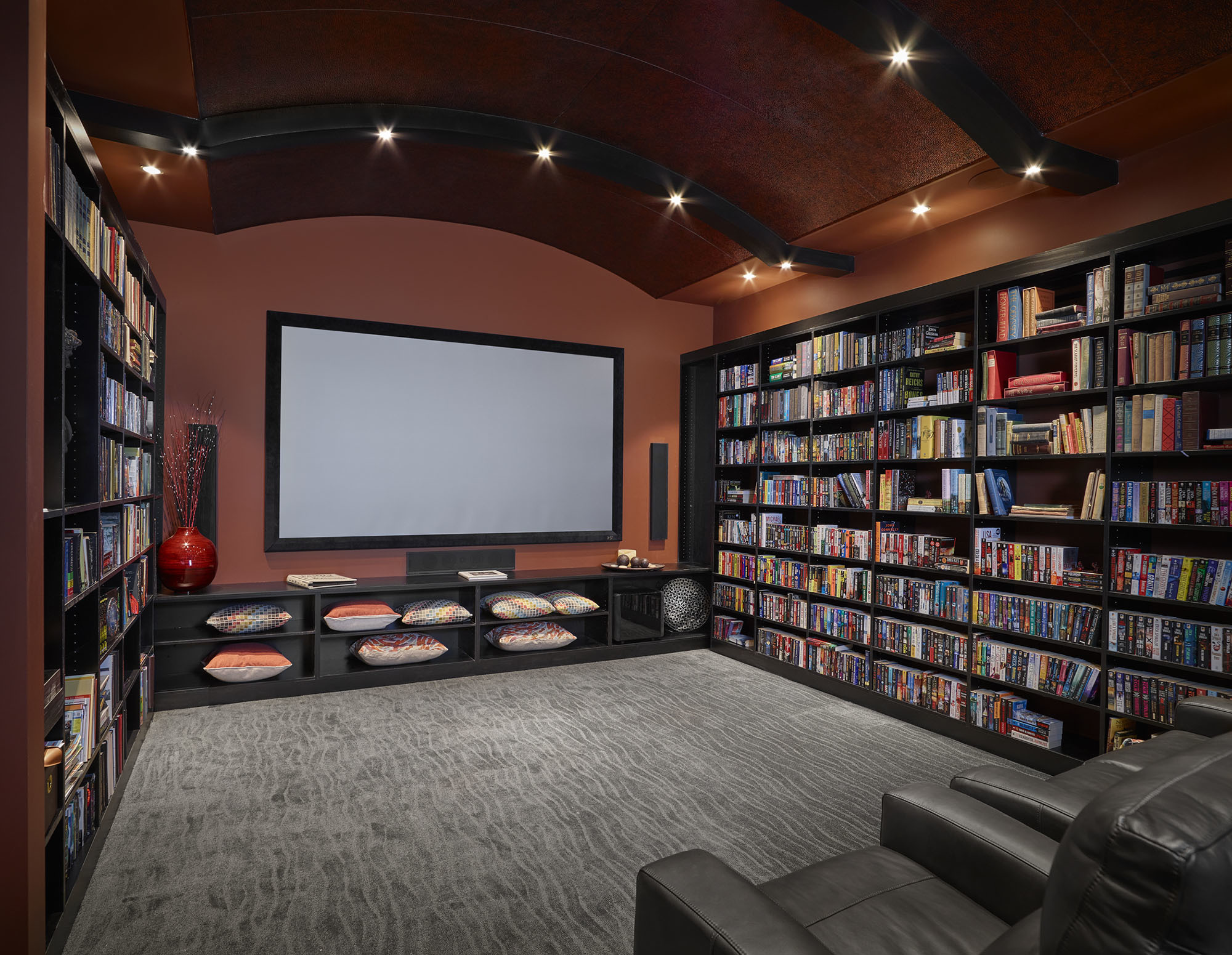 Why not put a first-rate movie theatre in the basement? Instead of sticking to the basics, turn it into a luxurious place where you can sink into overstuffed furniture and indulge in food and drink. Include the latest electronic gaming technology and you have a space everyone will enjoy. Sound insulation will keep the noise from spreading throughout the house and a fully equipped wet bar will complete a true home theatre.
Multifunctional Play Spaces
If your family includes children, why not design some functional spaces as play areas for them? One designer integrated an extensive bookcase and slide into a wide stairway area. You can also set aside flexible spaces indoors to create an indoor playground. You may not want a swing set, but climbing equipment and playhouses are ideal in a custom built home for kids to burn off steam when it's too cold outdoors.
Underground Garage
Although Saskatoon doesn't have the highest snow loads in the winter, it does have some of the coldest temperatures. This makes an underground garage the ideal and even sensible upgrade in a custom built home. Cars will be out of the extremely cold temperatures and ready for the road when you are. Temperatures underground vary little over the course of a year.
If you'd like to avoid shoveling snow, why not design your driveway and sidewalks to incorporate radiant heating coils? They're essentially the same thing as radiant flooring that circulates hot water and antifreeze through tubing beneath the floor. When it's going to snow, simply turn the system on and watch the snow melt as it falls. It's not difficult to include this feature in a new custom built home and will automatically increase your homes potential resale value.
Multi-Season Yard
Outdoor play options dwindle as the winter digs in. Why not create an outdoor space in the backyard that works year-round? A feature like a fire pit or fireplace will be warming, social and visually compelling. Nothing heats better than real wood, but natural gas is the more convenient option.
Create a seating area that wraps around the fire pit or fireplace and you have a place where you can enjoy being outdoors all year. Install a barbecue nearby and you can host a family barbecue for New Years regardless of the temperature.
Bottom Line
Options for a custom built home are endless when you want to create a home that's worthy of a million dollar home. Best of all, when you work with Alair Homes design team, what you choose will enhance your family's enjoyment of home.