It's always nice to visit relatives and friends who have a nice, comfortable and pleasant place for you to stay. It is along these lines you may want to consider your own guest accommodations. You don't have to take out a second mortgage to make your guest room more desirable. A simple renovation might be all you need to make your guests feel like they're staying in an upscale hotel with the intimacy, charm and convenience of home. Read along to find some helpful tips for creating the ideal guest suite.
Have a Plan
The first thing to do is clear out the space. Starting with a clean slate will help you to see what improvements need to be made. Whether it's an entire remodel or simple paint job, working with an empty space will help you come up with some wonderful ideas.
Less is More
You don't have to completely fill up the room to make it comfortable for your guests. Minimalism is all the rage now – but it doesn't have to be boring and stark either. Simple, clean lines will let you use the space effectively while giving it a comfortable and stylish element that will be comfortable and inviting.
Floors
If your guest suite doesn't already have vinyl flooring, now is the time to add that to your home improvement list. There are many benefits to vinyl flooring. It is available in many styles and colors to match the design you have envisioned for your guest suite. Compared to other flooring options, it is easy to install and maintain which makes it the perfect fit for a guest suite.
Walls and Such
Nothing makes a statement more than bold wall treatments. Bright colors or interesting wallpaper can add personality to your guest suite. If you go with white walls – you will be able to add various accessories to give the room a punch of color. Pillows, lamps and bed linens with color or patterns can give the room a whole different feel.
Mixed materials can add interest to your guest suite. A bamboo bench, a down-filled duvet, or grasscloth wall coverings all offer added texture and bring a natural element to the room.
Don't be afraid to mix styles. You can skillfully mix modern items with traditional to give the room an eclectic style. You don't have to be stuck in one type of design. Find items that you love to add to your guest suite so they may bring that positive energy to the space.
Above All – Make it Comfortable
Comfort is the key when it comes to a guest suite remodel. Beauty and design won't mean much if it doesn't provide a comfortable space for your guests. There are some easy things you can add to give your guests the feeling that you've thought ahead to their visit.
First, find a comfortable bed. After a day (or days) of travel, nothing feels better than a comfortable bed with quality bed linens. Everyone prefers a different method of sleeping and you can prepare for this by keeping a variety of pillows and blankets.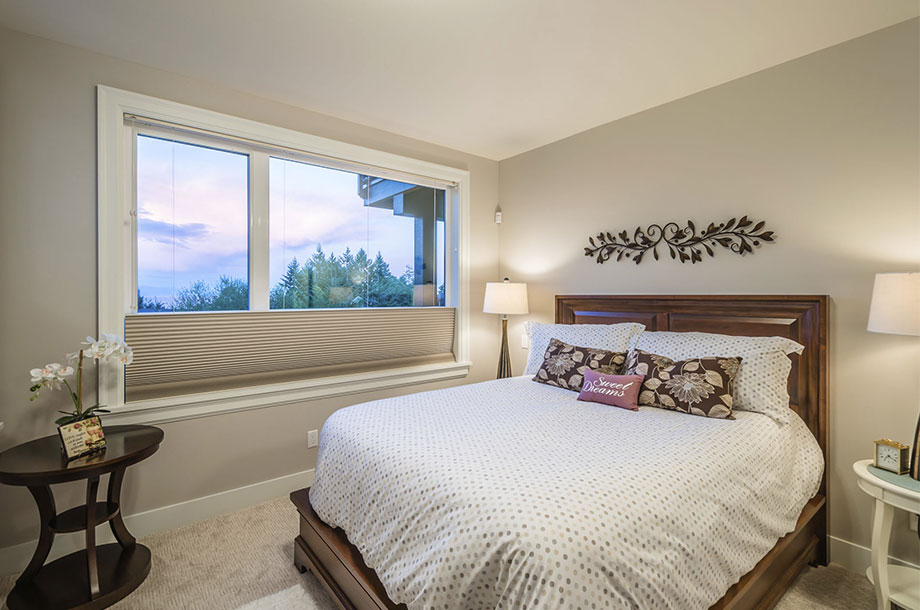 Lighting in a room can also make all the difference. Provide a light to read by with the control near the bed. A small night light in the room or in the hallway will help your guests find their way if they get up during the night.
Providing snacks for your guests to enjoy is a nice touch. A small fruit basket, water and even a small coffee pot with the option for coffee or tea (don't forget creamer and sugar) will really make your guests feel at home. It will also help you if your guests are early risers!
Bottom Line
Don't let a guest suite remodel overwhelm you. When you think about the kind of room you would like to stay in when you are the guest, you'll be on your way to creating the perfect retreat for family and friends who come to visit.