Are you planning to renovate your home for the winter but are confused what to use for the floor? Here are a few flooring options you can consider:
Thick carpets
For obvious reasons, this is one of the easiest and most popular winter flooring options. Carpets are easy to install anywhere in the house, they provide insulation, and keep your feet warm as you walk around your home. Carpets also make your home feel warm and cozy and can be extremely relaxing after a long day out in the cold.
Cork flooring
This is a surprisingly good option. Cork has miniature air pockets that fill up with air and provide insulation from extreme cold during winter. Cork flooring is also relatively less expensive and easy to install, so this is a great option if you need a low-cost quick fix for your floors this winter.
Hardwood floors
Wood is a natural insulation material, so wooden flooring works really well for winters. Hardwood takes a while to install, cure, and set, but it is worth the time and money required as it can provide a comfortable flooring that looks great, feels warm and cozy, and is durable.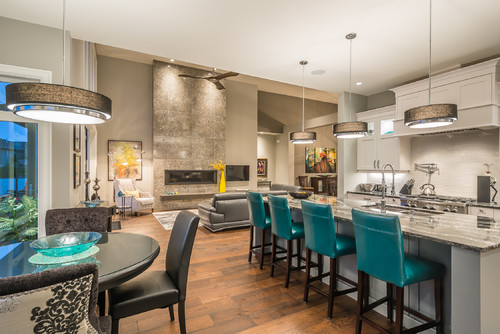 Natural stone
There are a number of options you can consider for natural stone, such as granite, marble, and other natural stones. Although natural stones typically stay cool, they also retain heat very well without letting it dissipate very fast. This means you can route your heating system through the floor and have a wonderfully warmed floor all over your house at all times during the cold winter days. You can choose the best type of floor for your home based on the time you have, your intended budget, and availability of required resources near your home. You can get in touch with a flooring expert to understand what flooring option would work best for your home based on your requirements.
Share: