If you've done any amount of entertaining, you've probably found that homes designed for entertaining have a host of features that make it much easier. A custom built home designed specifically for crowds must have efficient traffic flow, a high-functioning kitchen and a welcoming appeal.
Traffic Flow
Regardless of the style of your home, the foyer has to be large enough to accommodate numerous guests at one time. People don't like to feel crowded. Take some time to anticipate how large your parties or events will be and how many people might arrive at once.
There's an unmatched level of convenience added to a home by including a powder room close to the entry but out of sight. It would also serve well to include an ample coat closet. If you plan to have large gatherings, you might want to consider access to more than one bathroom for guests to use.
The living and dining areas should be as close to the foyer as possible. Your family may appreciate some degree of privacy if they're not part of the gathering. A home with two separate living areas addresses the need for formal and informal spaces.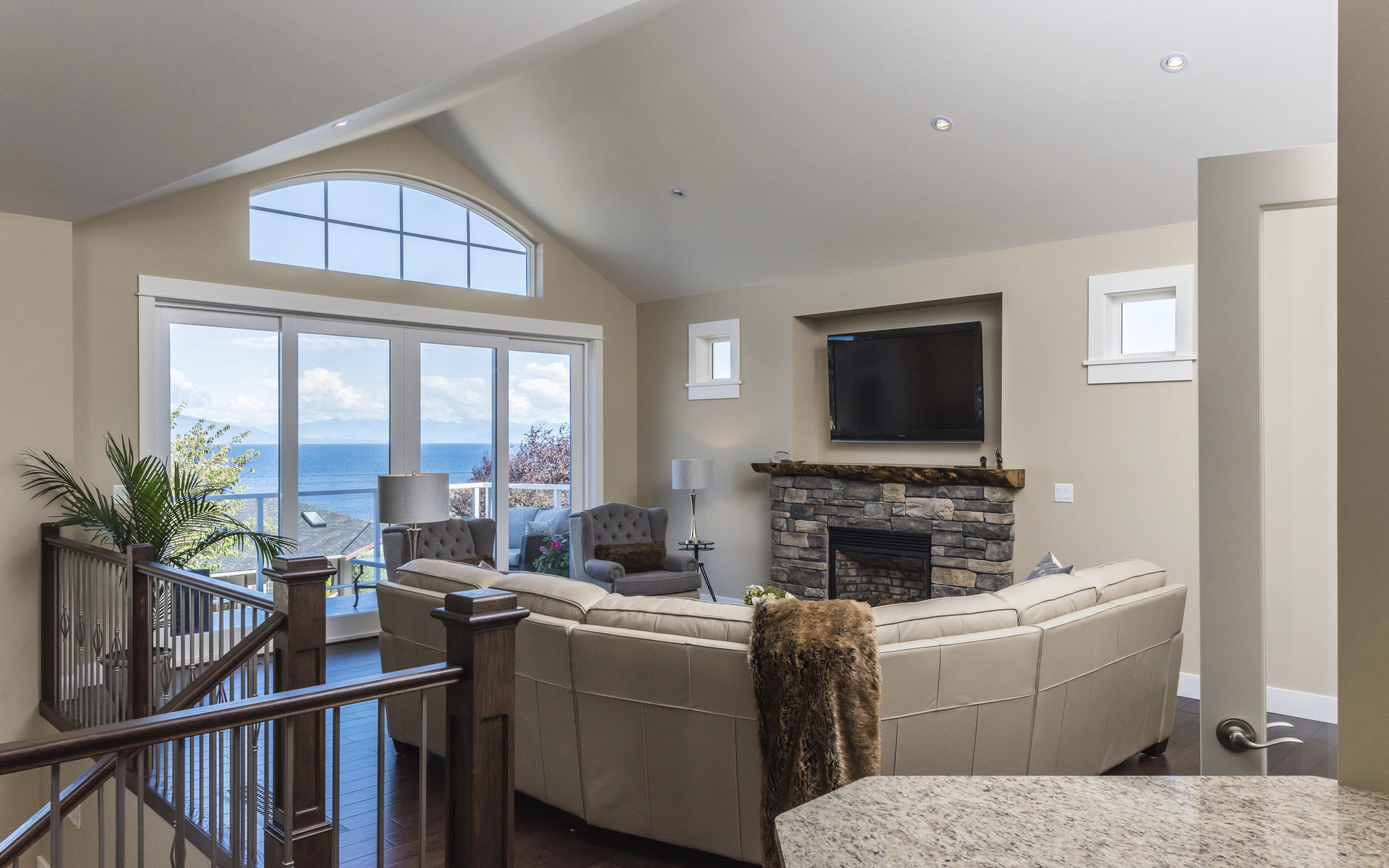 The Kitchen
A custom built home with a well thought out kitchen is a much easier place to organize and prepare for a party. Hosting is much easier if the kitchen has these features:
Two dishwashers for cleaning up after large parties.
An oversized pantry where you can store everyday food and appliances along with the things you keep on reserve for entertaining.
Good overhead and under-the-cabinet lighting.
A kitchen island for food preparation, socializing and serving.
A heavy-duty, reasonably quiet garbage disposal.
Each of these features enhances your ability to provide food and drink conveniently and efficiently for family life or a large party.
The Outdoors
The climate in North Vancouver lends itself to outdoor living most of the year. Transforming your backyard into an outdoor living room gives you and your guests a place to enjoy the mild weather and beautiful scenery this region is known for.
This climate is suitable for combing fire with water. A fire pit or fireplace with a swimming pool close by is sure to entertain your family and guests. What better way to enjoy a summer night than a cool night in the pool? Invite guests to soak in the hot tub or enjoy drinks around the fire pit on colder evenings.
A bathroom that's accessible from the backyard keeps the drips and dirt outdoors where they belong. Ample lighting is also crucial in any outdoor area. Lighting in the outdoor areas will showcase a homes landscaping as well as provide safety. If you incorporate the outdoors, be sure that the pathways and sidewalks are well lit. Any guest to reach your door will appreciate the light.
Bottom Line
Adapt your custom built home so that it lives well day-to-day. Providing all the features you need for entertaining can be an adventure in itself. The design pros at Alair Homes can help you tailor the home so that it reflects you and your lifestyle.