Designing a custom home can be a scary or thrilling experience. Before using a local custom home builder to actualize your dreams, consider your family's lifestyle. There may be features that will perfectly fit your family, and thankfully, there are virtually no limitations to the customizations that you can request to suit your needs. If you choose Alair Homes London, our team of professionals is capable of creating the home of your dreams, but keep in mind that only YOU are able to specify your floorplan and trims. If you're looking for a home that is built specifically for your family's lifestyle, consider these tips when talking with your architect and designer.
How Will Your Home be Positioned on Your Lot?
Some floorplans can easily be changed as your life dictates in the future. You may consider building an addition or renovating 10-15 years from now, but the footprint of your home on the lot is permanent.
Need some direction? Alair Homes London can assist you with the perfect position of your ideal home. We'll include specific unchangeable features in our decisions such as the ratio of the yard surrounding your home, sunlight, and access from the road. This may affect our recommendations on materials used, window placement, and even how your front door is featured.
How Will Your Life Look 10 Years From Now?
Most of our custom home clients are planning a "forever home". At the very least, they are planning on living there for 15-20 years. When planning your custom home design, think about features that you will want or need when you're 20 years older. Will that spiral staircase hold the same appeal? Will you crave less maintenance but more light? Will your family be getting bigger or smaller? Will you be doing more or less entertaining? Consider talking to trusted friends and family, in addition to our team, to help you anticipate future desires before they happen.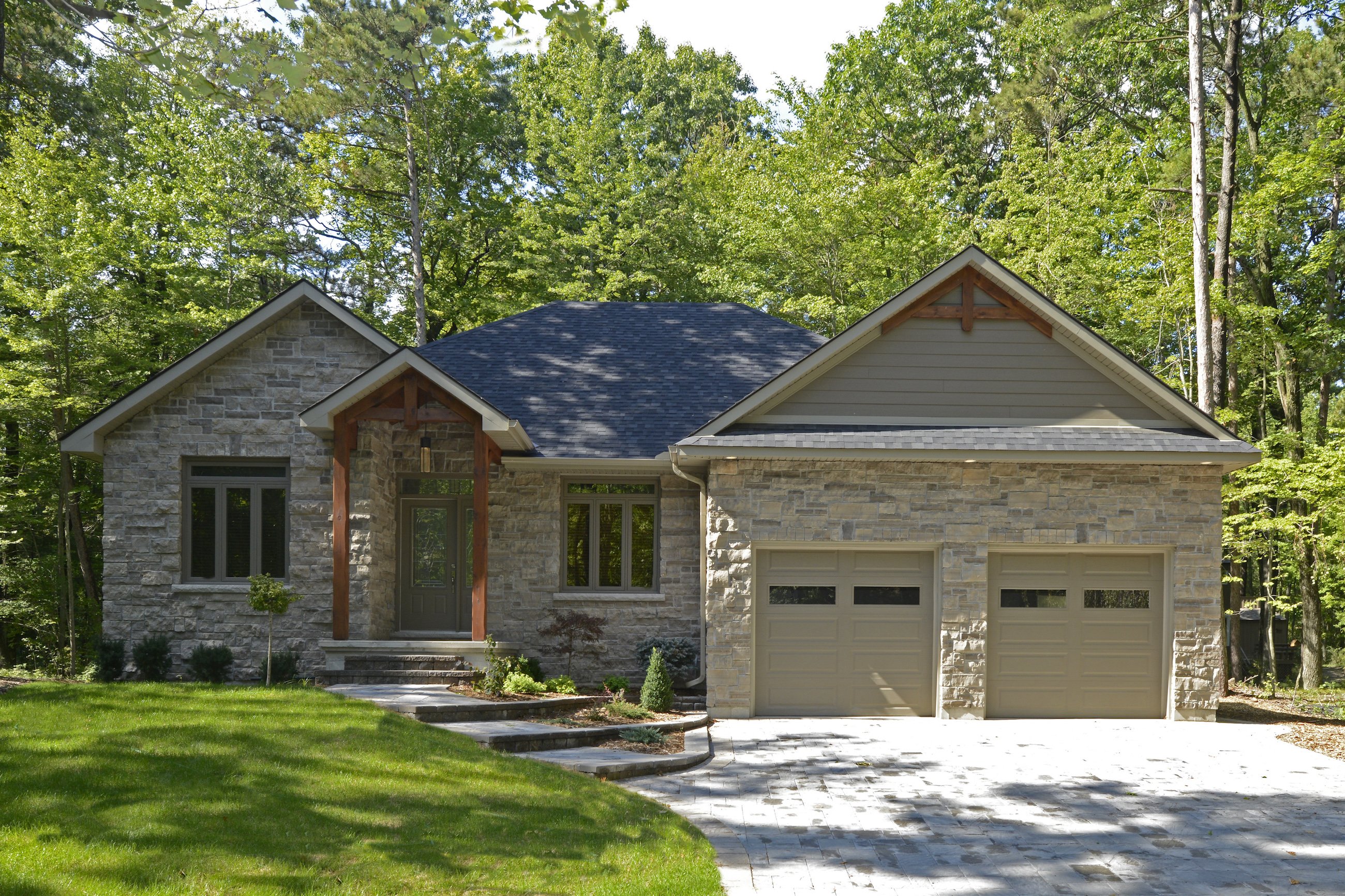 Are you Building Trust With Your Custom Home Builder?
Living a better lifestyle starts with understanding you, your plans, and your dreams. After all, you're the expert on your family's lifestyle and specific needs. Our job is to work closely with you and provide a 10-year, third-party extended warranty to ensure your complete satisfaction and the protection of your assets.
One of the most satisfying things about building a custom home is that YOU get to maintain control of all the details. At Alair Homes London, we complete every project with complete transparency and provide our clients with access to every detail about their project using our proprietary online system. Our focus on communication with you results in the empowerment of all parties involved, with you leading the way.
Feel Free to Compare!
Since our homeowners receive detailed information about their timelines, subcontractor bids, materials selections and so much more, our clients report a higher level of satisfaction and a better custom home building experience. We are confident that we will build your home to your specifications, on a budget, and on time. Do you need a quiet home office? We can equip one to your exact needs. Does someone in your family have a disability? We can create a custom home that goes above and beyond the standard and caters to your unique situation. Perhaps you or your family member has a cherished hobby that requires a specific design alternation. That's completely in our wheelhouse. Our Client Control™ offers a better option than the common fixed price and cost-plus (time and materials) options. Alair Homes London puts you in the driver's seat.
Ready to start designing the custom home of your dreams? Contact us today and let's get started.
Share: