A healthy lawn is among the best gifts you can give your custom built home. If you are wondering how to improve your property's value by taking your curb appeal a notch higher– this is the way to go. Still wondering why turfgrass is such a big deal? Why not read on! You might be surprised by what you learn.
Environmental Advantages
There are numerous functional and environmental advantages that come with turfgrass including:
Groundwater recharging
Dust stabilization
Soil erosion control
Improving water quality
Contamination and pollution reduction from runoff sediments
Carbon sequestration (removal of carbon from the atmosphere)
Temperature and heat dissipation
Filtration of organic chemicals
It is along the same lines that landscape and turfgrass lawns play a major role in reducing noise levels by deflecting and absorbing sounds. Turfgrass will also help in reducing light reflection and glare in your custom built home during the day. This small advantage can actually go a long way in keeping your home cool and your AC bills low.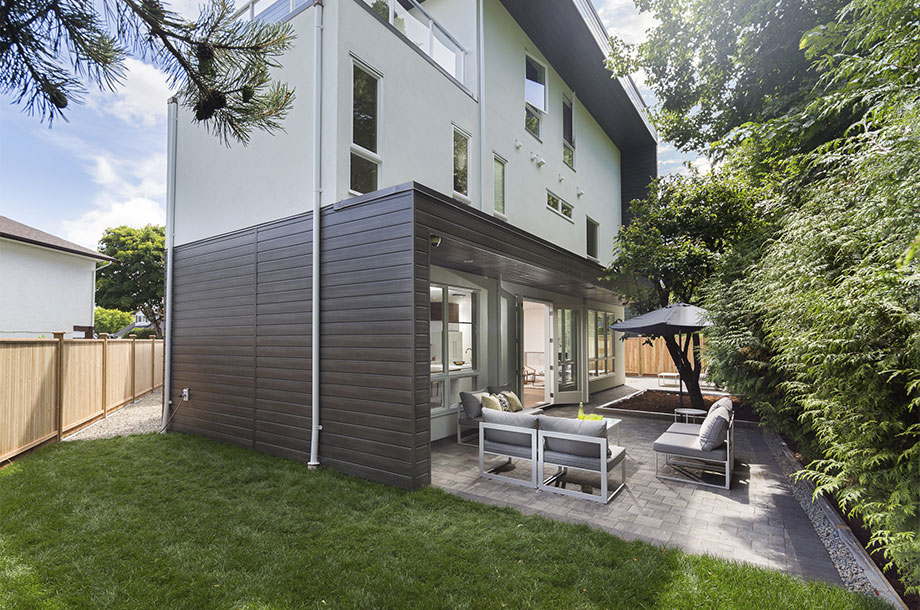 You will agree that fire outbreaks are infamous for razing down top-dollar property in many parts around the world. Having a natural fire extinguisher would be a step in the right direction, right? This is what turfgrass does best and it might be all you need to stop a fire outbreak in its tracks should the need arise. Lowering fire hazard risks is among the best decisions you can ever make as a homeowner.
Health Advantages
They say that health is wealth, and this cannot be truer if you think of the ballooning cost of healthcare in the 21st century. The good news is that turfgrass can help promote wellness as it is full of health benefits. In fact, grass is a natural air cleaner that ensures you breathe easy by reducing allergy-triggering pollens (except for anyone allergic to grass itself). A custom built home with a healthy, routinely mowed lawn helps in reducing the amounts of unwanted flowering plants and weeds that might cause allergies.
Well-maintained turfgrass lawns reduce the incidence and nuisance of pests like mosquitoes, chiggers, ticks, and even snakes. You will agree that these are unwanted guests that have the potential to cause harm by exposing you to harmful virusus.
Energy Advantages
With the harsh economy today, a reduction in your power bills is bound to make you happy as a clam on high tide. Turfgrass understands this all too well and the good news is that it can help you save a tad more of energy. Thanks to its heat dissipating properties, the cost of cooling your home's interior come summer are drastically reduced. Plants and lawns, according to one estimate, can help reduce air conditioning energy requirements by up to 25%.
A study has found that the daytime surface temperature on living, green turf reached a maximum of 88 degree. By contrast, bare, dry soil was recorded at 102 degrees for the maximum surface temperature. Even worse, synthetic turf recorded a mouth-gaping 158 degree maximum daytime surface temperature. This is proof that turf grass is a remarkable way to keep sweltering heat at bay.
The Bottom Line
Turfgrass is not only about eye candy. With all these advantages, you have no excuse not to try it out today!