The better part of homeowners won't settle for anything less than a perfect and colorful kitchen. Truth be told, having a colorful kitchen doesn't just happen as some aspects have to fall into place for a great outcome. Some people will go for a gray, beige, or white kitchen since they consider these natural hues a great canvas. Nonetheless, you can never go wrong with the color blue as it is a sure fire way of making kitchen space accommodating and enticing. Let us take a closer look and see how you can bring blue into your kitchen today when budgeting for home improvements.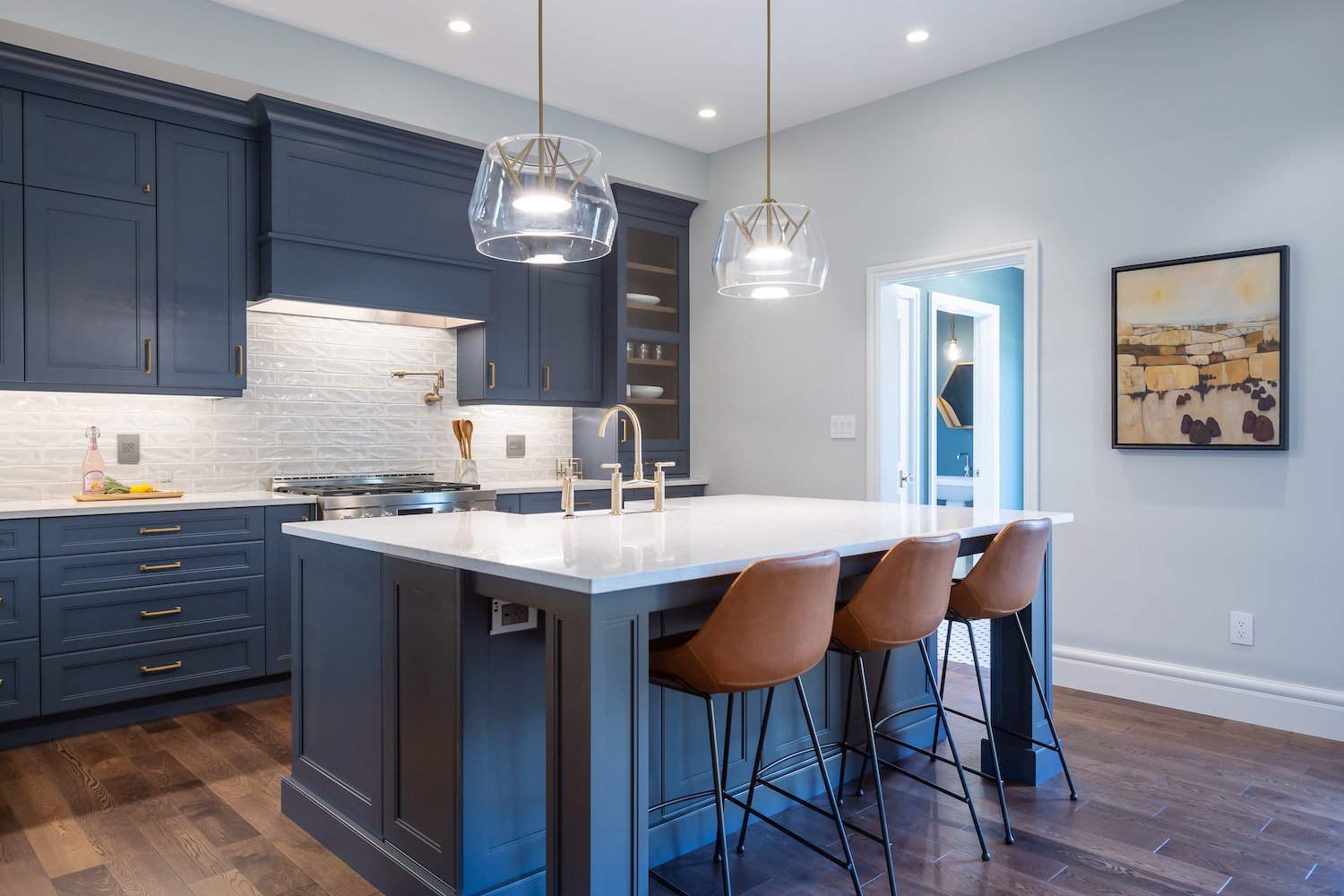 Cool Cabinets
If you visit most modern homes today, you will discover that most cabinets in these homes are blue-hued. Most homeowners don't just use blue-hued cabinets because they see others do it, and there is actually a reason why this color is becoming a favorite. Most people choose blue as it has some aspect of the sky and sea. Moreover, a blue kitchen can create the tranquil vibe you need and make the place quite soothing. There is no need to have all kitchen walls painted blue when planning, but rest assured that a splash of blue hue on the cabinets will work like magic.
Blue Hue to your Backsplash
You would be forgiven for thinking that a different color has what it takes to make the backsplash of your kitchen look appealing. This is likely to happen if you have no idea about how a blue hue can make your backsplash look. Feel free to also seek guidance from tile showroom experts and interior designers when improving the backsplash of your kitchen to learn how you can make it more beautiful. Such professionals are well-versed about home improvements and their guidance is invaluable. If you don't choose the right hue for your backsplash, the entire kitchen might look dull.
Sky Blue Ceiling
Backsplashes and cabinets are usually what come to mind when changing or improving kitchen appearance. The ceiling is also a prime candidate that you shouldn't overlook. Most people assume that painting their ceiling white is their only option. They forget that a blue hue can make their ceiling an admirable feature if they did it well. You can't help looking at a sky-blue ceiling time and again. Nonetheless, let your designer help show you the blue shades that will suit your kitchen best. Keep in mind that a blue hue makes the ceiling appear taller than its actual height.
Next time you think about home improvements, ensure that giving your kitchen a blue touch tops the list. Other colors can improve kitchen appeal, but blue takes beauty a notch higher!