Peterborough is a magical place to spend the holiday season. Throughout the season, you can participate in several exciting events and activities that can fill you with joy. At these events, you can make wonderful new memories with family and friends, and you may even start a few new traditions in the process. Our helpful professionals at Alair Homes have put together this list of top events in Peterborough this holiday season.
The Millbrook Gallery Presents "One Magical Christmas"
The "One Magical Christmas" event at the Millbrook Gallery is a free event that is open to all ages. This event begins on December 6 at 10 a.m., and it features complimentary coffee as well as a lighting display. You can also take this opportunity to purchase new artwork for your home or for holiday gifts.
Santa Claus Parade
You and your family can share the holiday spirit with the community by attending the Santa Claus Parade on December 8 at noon. The parade starts at the Millbrook Christian Academy, and the route winds through the nearby area. The Santa Claus Parade is a popular event that is hosted by the Royal Canadian Legion Branch 402 Ladies Auxiliary. Some of the many categories that may be recognized include business, family, youth organization and more.
Autism Ontario – Peterborough Chapter Holiday Party
To support a great cause this holiday season, attend the Peterborough Chapter Holiday Party hosted by Autism Ontario. This event takes place on December 15 at 1 p.m. at the Peterborough Lions Club Banquet. All are welcome to attend, and proceeds support the organization. Many party events are suitable for autistic children, including coloring, cookie decorating and playing with building blocks. Light snacks and beverages are available.
Robert Maxwell, Comedy Hypnotist
For a New Year's Eve to remember, make plans to attend the New Year's Eve show at the Personal Touch Banquet Hall. This event kicks off at 6 p.m., and it features a delicious dinner and live entertainment. Dinner includes a spring salad, prime rib, sides and dessert. Adam Christie opens the show, and the hypnotist Robert Maxwell is the main act. After the show, enjoy music, dancing and a champagne toast.
2019 New Year's Eve Brazilian Carnival
For a New Year's Even unlike any other, purchase tickets for the 2019 New Year's Eve Brazilian Carnival today. This festive event begins at 8:30 p.m. on December 31 at The Venue. It features live music and DJ-spun hits, a Carnival-theme, appetizers and drinks, a balloon drop, champagne at midnight and more.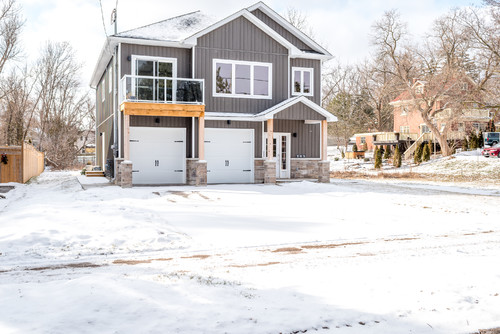 Whether you live in Peterborough or you will be spending the holidays in the area, these are exciting events that you do not want to miss out on. Make reservations or buy tickets today to lock in your plans.