Kids big and small took to the streets this summer for the second annual Hub City Soapbox Derby. The event raised over $21,000 for the Nanaimo Child Development Centre! 
More than four dozen carts, helmed by racers of all ages, raced down Fitzwilliam Street in the Old City Quarter of Nanaimo. The spectacle drew hundreds of spectators and supporters to the downtown core.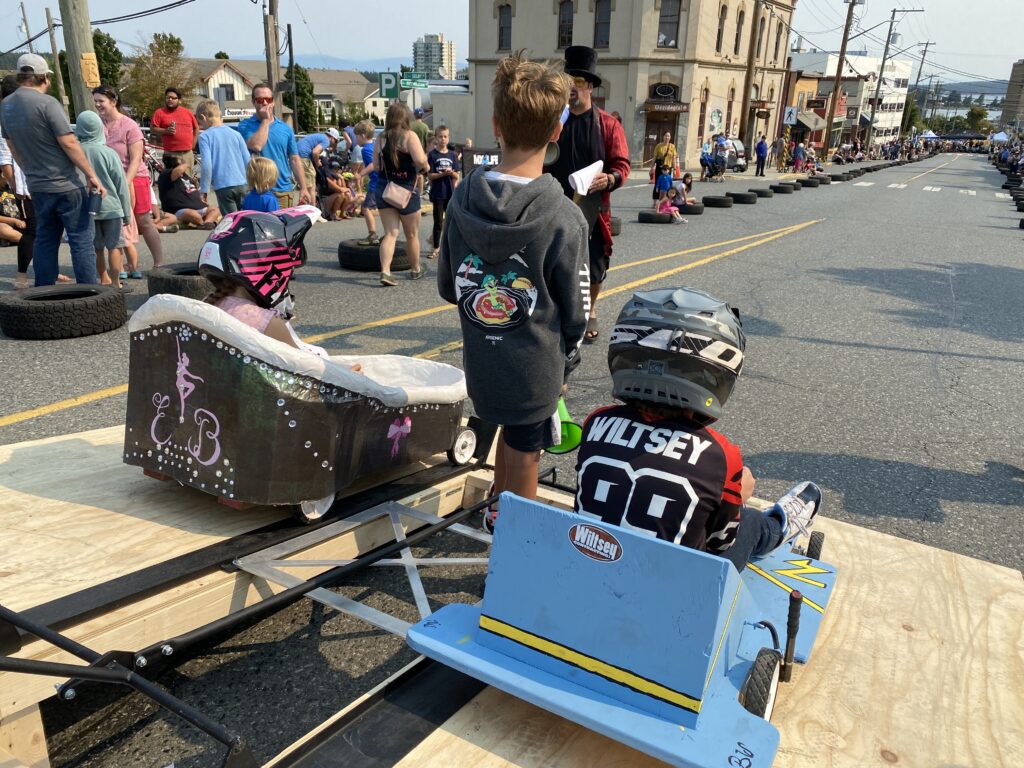 "The energy and enthusiasm surrounding the event is contagious and the response has been phenomenal this year," says Alair's Soapbox Derby Coordinator Kathryn Scott. 
Organized by Alair and VMAC,  events like this one are an important resource for the charity. 
"Fundraising initiatives like this are huge," says CDC Resource Development Coordinator Michelle Kocourek.  "It can mean the difference between having certain programs and groups or not at all. We want to increase our playgroup to three days a week – that will take fundraised monies to do that. Bring back our Parent Peer to Peer groups and our knowledge sessions which are also funded by fundraised monies."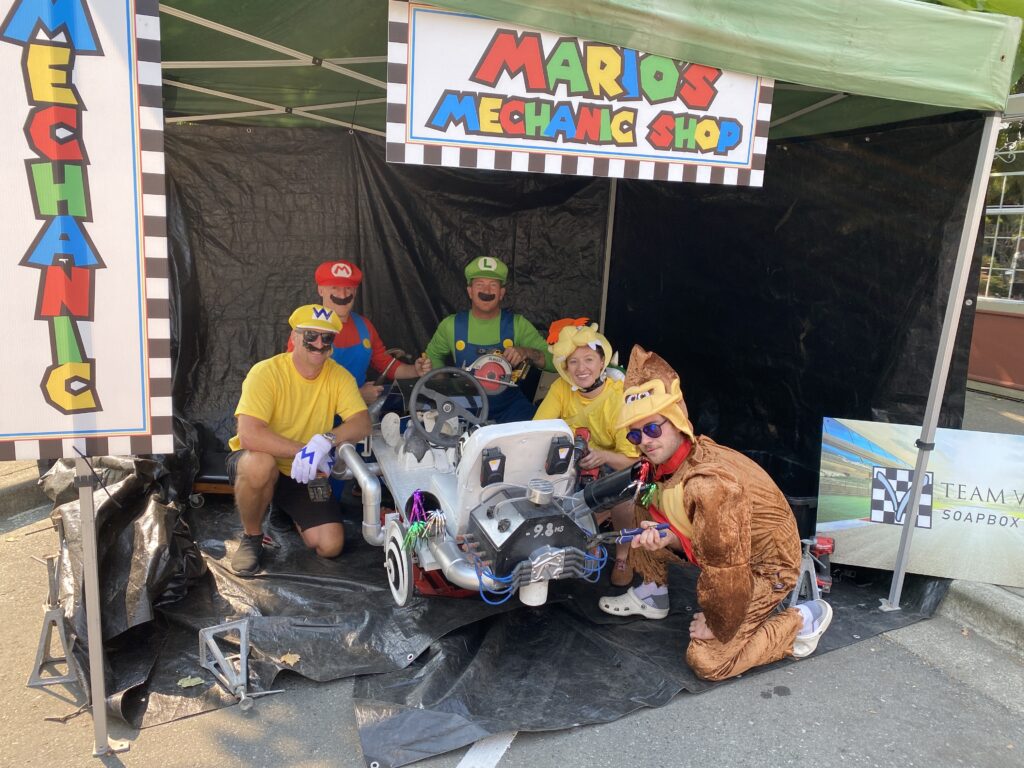 Our fundraising events are also a great way to help bring the community together, not to mention that they're a ton of fun. If you didn't get a chance to watch or take part in the Hub City Soapbox Derby this year, check out the video below. And see you next year!