Your home is supposed to make you feel relaxed and happy, and interior design can be a powerful mood booster. Colour psychology can alter everything from your appetite to your melatonin levels, and lighting is just as powerful. Nature is a surprisingly simple way to bring a celebratory atmosphere to your space by improving air quality while adding to your decor. That's not all though- there are many secret ways to boost your mood through home improvements.
Feng Shui
Feng Shui can boost your mood as effectively as it improves your home's aesthetic. This practice organizes your home in a way that allows you to harness the positive energy of your environment. Boost your home's flow by opening up your main entrance and adding landscaping to the area. Your main living spaces are said to have the best flow when they're arranged in an L or U shape. Open plan living is increasingly being moved into the bathroom with features being shifted right into living spaces through freestanding baths, hot tubs, and open plan showers. The kitchen is another room where Feng Shui is important. They should be well lit, seamless, and clutter-free. Water and fire are important elements, so make use of indoor fountains, fish tanks, and fire pits.
Choosing the Right Decor
Your home improvements are supposed to suit you and your family, not the editor of your local decor magazine. Don't follow trends so closely that you forget your own happiness. Choose decor that you adore. Figuring out your own tastes is a journey of its own, and decorating exhibits and magazines can inspire you as you discover your perfect aesthetic.
Clutter and Organization
Clutter can steal your energy and make tasks like cooking and dressing for work take longer than they need to. An organized home will make you feel calmer as you go about your day. Storage is a big part of that, but you'll need to declutter your decor as well. The more varieties of storage you have, the more likely you are to plan your wardrobe and kitchen well. A walk-in closet with a range of drawers, open shelves, and railing will make organizing more fun. Consider adding tiered shelves and a pantry to your kitchen so that your dinner preparations don't leave you in a flurry of confusion. If you're short on closet space, storage beds with inbuilt drawers will provide much-needed space for clutter.
Decor and Your Family
Family is an integral part of your mood, so approach your home improvements with your favourite activities in mind. If you love the outdoors, invest in a swimming pool or a luxurious patio. If you prefer the indoors, focus your home improvements on entertainment areas. A family of cinephiles deserves the best large-screen television and gaming room. Your home's layout can increase the amount of time you spend together, too, and an open plan living area will add to those hours. Knock out a few walls and incorporate an open kitchen, living room, and dining room into a single space that adds to your together time.
Healthy Homes are Happy Homes
The air you breathe has a drastic effect on your mood, especially if you suffer from allergies. Building materials can release toxins, and heating and appliances can worsen the effect. You can improve airflow with a trickle ventilator to remove impurities in the kitchen. If you have an old property, your paint, insulation, and vinyl flooring may be feeding toxins into your air, so they may need to be replaced.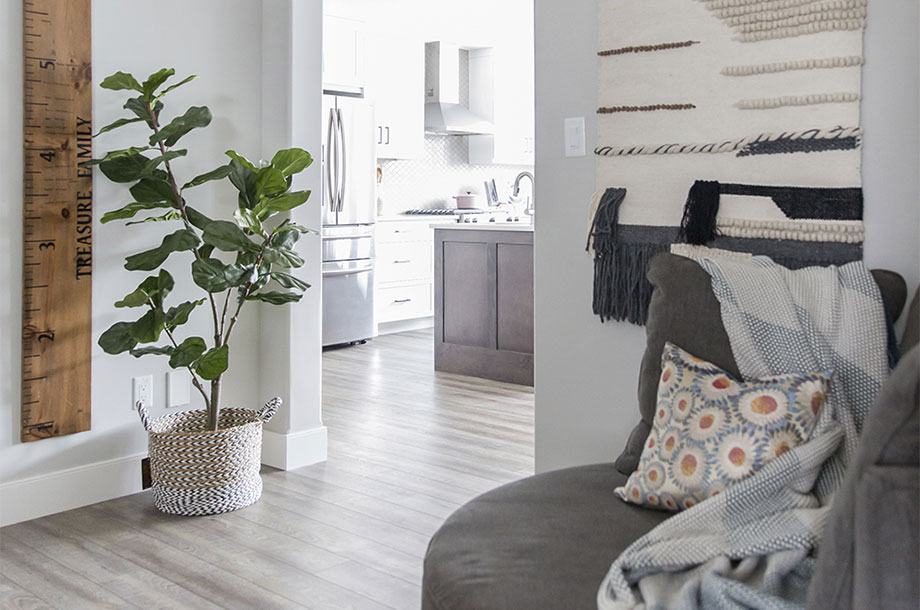 Aesthetics can make you feel calm, vibrant, and happy. Surround yourself with the things you love, and you'll fall in love with your lifestyle. The extra joy is well worth the time.