Your house should make you feel spoiled, and a custom built home gives you the perfect opportunity to lavish yourself. Everyone has a unique concept of luxury. To some, it means premium drapes and chandeliers.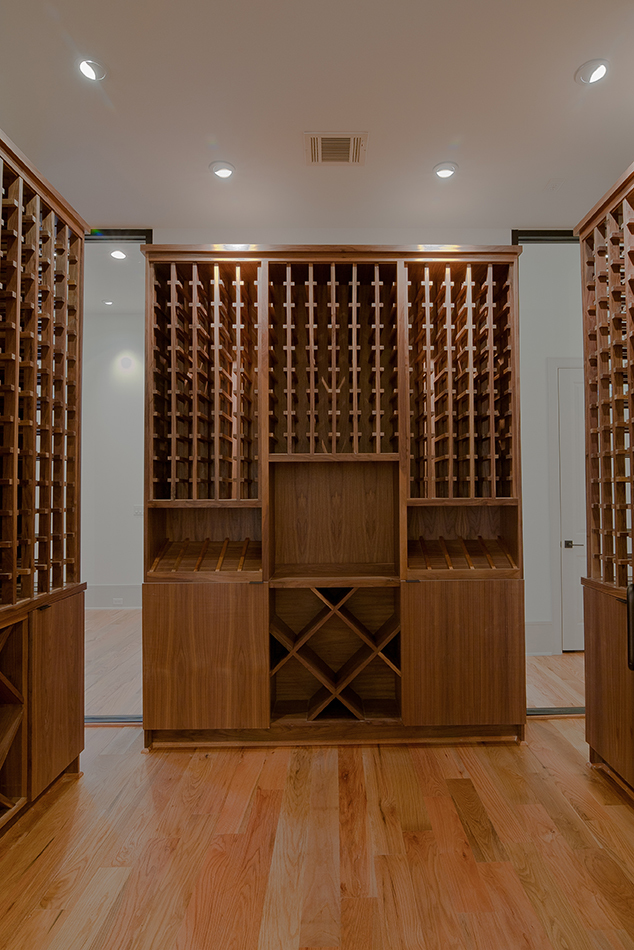 To others, it means a lower level wine room to enjoy with guests. While still others are best rewarded by a home theater replete with a wall-to-wall screen and surround sound. Luxury is all about your priorities. Knowing what you love will help you to choose your features.
Walk-in Closets
For any fashionista, a well-designed walk-in closet will keep your precious couture in good condition while providing organization. It needn't look like a room out of Sex and the City, though. This year's walk-in closets look less like closets than living rooms, with seating and storage islands to lend a touch of comfort to the space. Your shelves needn't be open. Like last year's kitchens, this year's walk-in closet shelving is hidden behind sleek doors.
Open Plan Homes
Open plan homes are one of the most budget-friendly ways to add luxury to your custom built home. They don't add to your overall costs, but they certainly add to your lifestyle. An open plan with easy access to any room in your home is perfect for parties. Large sliding doors surrounding your patio invite your garden indoors while providing outdoor seating. Such a space creates enough room to host double the number of guests you otherwise could. An outdoor spa can be added, using landscaping to provide much-needed privacy.
Technological Dreamscapes
As time marches on, smart features multiply. It's estimated that a standard smart home with have over 500 devices in it by 2022. Smart homes make life more convenient, and investing in them adds significantly to your return on investment. You can now lock your doors, change your room temperature, and manage your alarm through your smartphone. Security features can inform you of unexpected access while you're at work. Presence detectors can automatically close and lock your doors, and live streaming can be used to monitor your home. Wireless charging stations and smart doormats that keep dust and mud out of your home are now possible. Faucets can be controlled with hand motions, and even ovens are more intelligent, calculating cooking time on your behalf based on the scale of your dish.
Outdoor Kitchens
Indoor kitchens will never be as festive as outdoor versions. A yard gas grill, plumbing system, and food preparation area will give your parties extra ambiance and force the family to spend more time outdoors. Add a fire pit and hot tub and you'll never go inside. Water features add zen-like calm to your garden, so consider adding waterfalls and ponds. Luxury tree houses are currently on trend for obvious reasons. A two story version with LED lighting and circular stairs adds a touch of originality to your parties while keeping your children entertained after school.
Gaming and Home Theatres
If you take your movies seriously, your custom built home needs its own theatre. Block-out blinds, massive screens, and rows of comfortable seating will keep you occupied in true luxury. This year's luxury homes are adding bars and indoor sporting courts to the mix. No gamer would be satisfied without the addition of some consuls and the best graphics card on the market.
Every custom built home has its own interpretation of luxury just as everyone has their own preferred lifestyle, so build your house with an eye to your preferences. Whether you're an avid chef or a keen fashionista, your home should adapt to your favourite pastimes.