Determining Costs to Upgrade Your Existing Home vs. Moving
Like many homeowners in the London, Ontario area, perhaps your home no longer works for your family. Either there's not enough room or the layout doesn't suit your needs and lifestyle. Stay and remodel or move? That's the question we explore in pursuit of the right answer for your situation.
London, Ontario Housing Data and Remodeling ROI
Let's start with facts you can use to decide if home upgrades or moving makes better financial sense. Average London, Ontario home price: According to data from the Canadian Mortgage and Housing Corporation, the 2018 average sale price for homes in London is forecasted to be between $290,000 and $305,000.
Average local real estate commission: While commissions can be negotiated, the average in 2017 was about 5%, so about $15,000 on an average home.
Average moving costs: In 2017, average across-town moving costs for a 2-bedroom home were about $950, $1,700 for a 3-bedroom and $2,400 for a 4-bedroom home. Storage costs average about $100 per month.
ROI or cost-to-value of most popular renovation projects: Research firm Hanley Wood conducts an annual survey to determine the cost to value of home remodeling projects. Here's how the cost to value works: If you spend $100,000 on a major renovation project and can then sell your home for an extra $65,000 according to statistical data, that's a 65% cost to value or ROI.
Note: Cost to value has most relevance for those planning to move. The longer you live in your remodeled home, the less concern there is about ROI. You can use the research data as both a seller and a buyer.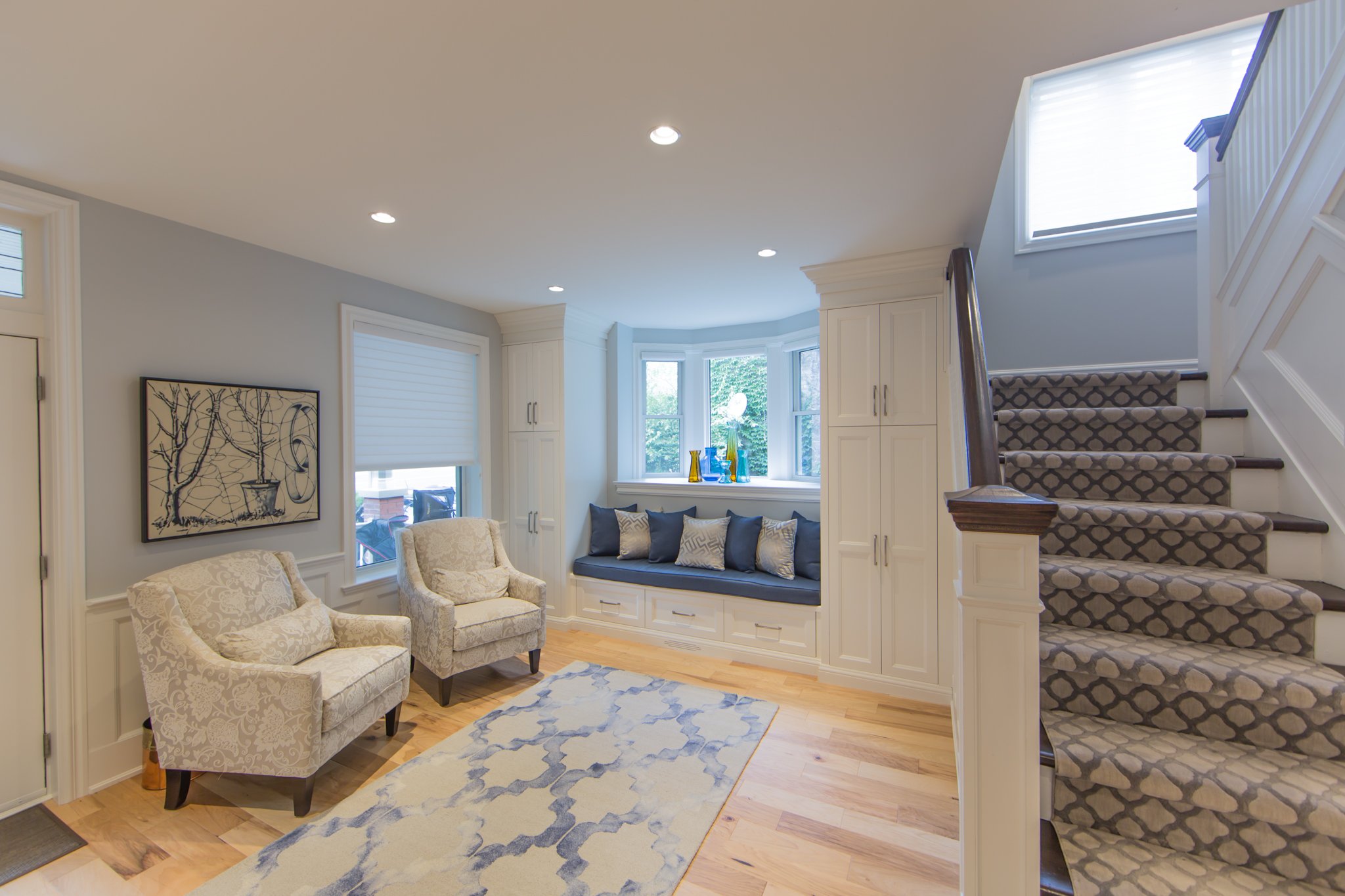 As a Seller
Get quotes on the remodeling project you want, and multiply the quote by the average percentage cost to value to determine how much it will raise your home's potential sale price.
As a Buyer
Understand that you get good value from the money others put into their home. If they spend, for example, $100,000 on a fabulous new kitchen, you'll get $100K worth of value for about $62,000 to $65,000. Here's the potential downside, though: If you don't like the cabinets, countertops, flooring, appliances and other components the seller chose, then the "bargain" price isn't worth it. OK, let's keep the data in mind as we move to practical considerations.
Reasons to Relocate
Points in favor of selling your home include:
Your lot won't accommodate expanding your home's footprint with the addition you want.
You don't like the neighbourhood, commute to work, kids' schools, shopping and recreation options, or if your family's age range is out of sync with most families in the neighbourhood.
The remodeling project will push your home's value above the neighbourhood average by more than 25%. The priciest homes in any neighbourhood are the hardest to sell. A realtor can appraise your home's market value and tell you the average value of homes in your area. Add the estimated cost of the renovation to your home's value to see where it places it in comparison with the area average.
Reasons to Remodel
Consider staying put if:
You love your neighbourhood and what the area offers.
You're emotionally attached to your home.
You'd prefer not to uproot your family from a home and surroundings everyone is happy with.
You'd rather put the $15,000 you'd pay for the average realtor commission, plus costs paid to a moving company, into updating/upgrading your home.
You don't necessarily need more room, but you would like more rooms. Real Estate broker Doug Perlson says, "A spacious three-bedroom home can often be reconfigured to four bedrooms and allow a family to have a more efficient layout without needing to leave the home they love." That's true for a home office or additional full bath within your home's existing footprint.
You have well-developed ideas about how you want to improve your home, and you haven't found homes for sale in your area that match your ideas.
We Can Help you Decide
While most homeowners stay in their existing homes for the reasons listed above, we can help you decide what's best for you and your family. Architect Fred Wilson of Margante-Wilson in Evanston, IL, USA says 70% of the clients he consults about their remodel-or-relocate quandary decide to stay in their current home. Bankrate's Jeffrey Steele points out that talking with an experienced home building contractor like Alair Homes will help you "envision upgrade possibilities you may not see and get maximum functionality out of the home you already have."
If you'd like, we'll evaluate your current home, discuss with you the possibilities for remodeling to make it a better fit and also let you know its limitations. That conversation is a good first step in clarifying what your options are and the cost of each. We help many of our clients stay in homes they love with home upgrades that make them more livable and enjoyable. Others decide to move because we let them know that their current home isn't a good candidate for what they want to do with it. Still others make the decision to build a custom home that is perfectly suited to their family's needs.
Call Alair Homes, and let's have a no-obligation conversation about your remodel or relocate decision. We'll put our 15-plus years of experience to work to help you make a remodel or move decision that's right for you.
Share: