In addition to award-winning restaurants, excellent shopping and a thriving entertainment scene, Hamilton is rich in history and culture. The city is surrounded by beautiful scenery and lands to explore along the picturesque shores of Lake Ontario. In a region considered an outdoor playground, Hamilton's residents and visitors enjoy a wide variety of pursuits such as cycling, hiking, boating and outdoor exploration.
Below are some favorite things to do in Hamilton this year:
Hamilton Winterfest
A sponsored event, Hamilton Winterfest is a big celebration of the city and all it has to offer. Winter's beauty is appreciated through an annual program of winter-inspired art, recreation programs and heritage events. Hamilton residents enjoy getting outside and enjoying all of the festivities with their friends, neighbors and visitors to the city. This festival is ten days in duration each February.
Frost Bites!
Presented on the grounds of the Cotton Factory, Frost Bites! is a winter theatre festival with a definite party-like vibe. Renowned artists and companies in the city convene to present an intriguing array of unconventional theatre events within a unique historical industrial site.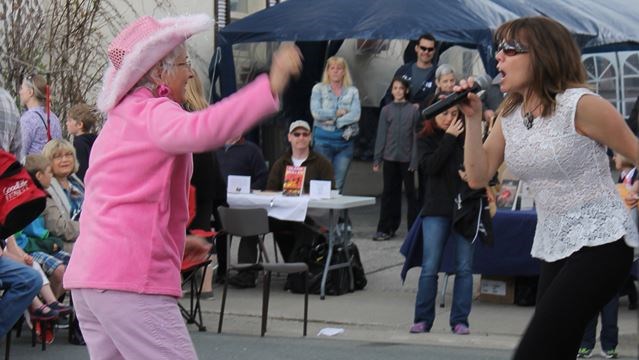 Waterdown Arts and Music Streetfest
When things are a bit sunnier and warmer, the Waterdown Arts and Music Streetfest brings Hamilton residents out to play and dance in the streets. The focus of this festival is on cultural arts, creative talents and the unique mix of culture and diversity in Waterdown. Street vendors show and sell their wares, bands perform, food trucks offer a wide variety of street food, a car show provides four-wheeled displays and so much more engagement is offered over three days of the event.
Go On an African Safari
Yes, you can enjoy an African safari without leaving the Hamilton area. From May to September, African Lion Safari provides visitors with the opportunity to get up close and personal with elephants, view lions and so many more species of African wildlife. Everyone loves the giraffes, cheetahs, rhinos, over 1,000 exotic birds and animals from throughout the world. Fun for the whole family!
Royally Retreat
Her Royal Highness The Duchess of Cornwall is Patron of Dundurn Castle, her great, great, great grandfather's former home. Once the residence of lawyer Sir Allan Napier MacNab, the Premier of the United Canadas from 1854 to 1856 and a railway magnate, this 40-room Italianate villa of the 1830's is a magnificent tour experience. A guided tour of the castle on the former site of a fortified military encampment of the British shows what affluent living was like in the mid-19th century. The Kitchen Garden has been restored, as well. There, workers use authentic 1850s tools and seed varieties to grow food as Sir Allan's gardener, William Reid, did for over 25 years.
Also on site is the Hamilton Military Museum, which commemorates Burlington Heights as a centre of defense from 1813, long before the Dundurn Castle was erected. The museum weaves the tale of the men, women and children housed on Burlington Heights during the War of 1812 using artifacts, descendants and personalities to help visitors step back in time.
Share: