If making your Hamilton home comfortable, attractive and organized is your goal in the New Year, you might feel a little unsure as to how to accomplish this task. The first step is to purge unwanted items and decide what you want to keep, and the next step is to find a place to put everything you family wants and needs.
Renovating your Hamilton home with storage in mind is a great way to turn your home into the place you want to be and get organized. If you are working with a general contractor or design specialist on your renovation, make sure to communicate that incorporating storage space is a crucial part of your architectural vision. By designing around your family's needs, you can create storage that is not only functional but attractive too.

Kitchen Storage Renovations
If you are renovating the kitchen in your Hamilton home, adding storage is pretty easy. Incorporate extra cabinets into your kitchen island, and consider adding custom cabinets that are tall, wide and deep along your walls if your space allows for it. Knocking down walls to create space for a walk-in pantry is another way to increase your storage space and maximize the functionality of your kitchen. Bench seating with storage underneath offers another great space for seldom used appliances, dishes, decorative or holiday pieces. If you complete tasks like paying bills, doing homework or writing letters in your kitchen, make sure to add space for these things too with a desk, drawers or shelves.
Bathroom Storage Renovations
A bathroom renovation in your Hamilton home offers more opportunities to increase storage and improve the look and feel of your home. Instead of an outdated medicine cabinet about your sink, consider adding custom cabinets to store your toiletries, makeup and personal belongings. The cabinets can include both drawer space and under counter space to best meet your needs. Simple storage solutions in the bathroom might also include incorporating extra towel bars, shelving and hooks into your design or putting them in hidden spaces behind doors or under cabinets. Even if your bathroom is extremely compact, adding a few baskets or installing a custom shelf can make a world of difference in how the space looks and feels.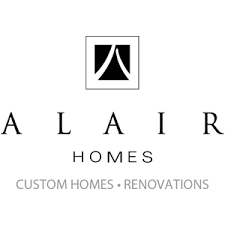 Finally, consider how your family uses your home, and implement storage to increase access to important items and everyday functionality in each room. This might include designing built-in bookshelves for your family room, gorgeous mahogany deck boxes for your outdoor living space or an elegant walk-in closet with custom shelving for your master bedroom. You might decide to turn a portion of your basement into a storage area, or add a few ottomans to your reading nook to make it cozy, comfortable and sophisticated.
The right storage solutions make a world of difference when it comes to the functionality and comfort in any room, and the right Hamilton design and construction team can help you to realize your visions of the perfect home. At Alair Homes Hamilton, our local renovation professionals have the knowledge and skill to help you to get organized. We will listen to your needs, pay attention to your budget and work diligently to save you time and money. Put our claims and reputation to the test by calling us to schedule your free, no obligation consultation.
Share: