Everyone wants to feel relaxed and comfortable at home, right? Decor plays an essential role in how we feel about our living space. If you do not feel happy or calm at home, then a few changes here and there might be all you need to improve your mood. Here are home improvements tips for your inspiration.
Mirrors
Adding decorative mirrors in your room will make the space look elegant, spacious and warm. There are many reasons why homeowners consider mirrors a darling. First, they reflect natural light when placed across the window. This will make your small bedroom look spacious without having to endure any renovation. Second, they take up minimal space and can be placed on different surfaces. Mirror setup is vital; properly placed mirrors will gift you with happiness, wealth and health. To be sure, mirrors should never reflect clutter, unpleasant views, and sharp corners of furniture or wall, doors or bed.
Take Advantage of Items You Already Own
Use old clocks, tea carts, plates, musical instruments, and trays as decorating tools. Your options here lie in whatever knicknacks you currently own. Go through the stuff you have stashed away in a box and pick whatever makes you happy. This is one of the best home improvements hacks, especially when renovating on a budget. Eccentric individuals, for instance, love the view of plates and trays hanged on the wall. Old objects make a space look more vintage and in turn heighten your mood. If you are creative enough, you will realize that you already have everything you need to revamp your living space. Too many items, however, will create the opposite effect and make your home unwelcoming. Select items carefully and display them elegantly as the primary goal is to create a peaceful atmosphere.
Wallpaper or Repaint
Beautiful shades of color in unexpected areas will re-energize and brighten your home. Bookshelves would appear ordinary and simple without any paint or wallpaper. In any case, the simplest way to transform a space is by using wallpaper or a fresh coat of paint on boring old bookshelves. Don't stop there- consider adding some color are closets, ceilings, hallways, and fireplace mantels.
Kitchen Conveniences
After work, you will spend much time in the kitchen preparing and serving meals. For this reason, your kitchen should be warm and inviting. Try adding a hanging pot rack; it looks beautiful and also saves cupboard space for storage of other items.
Floor Rugs
Rugs give warmth and add texture, personality, and color to a living space. Although hardwood floors are easy to maintain, they are not as comfortable as carpeted floors, especially during cold seasons. Several area rugs will do you right and add functionality to your home.  Choose varieties of patterns and colors that match your personality. You can also opt for rugs with similar fabrics, patterns, and color. Change the area rugs occasionally depending on the season. Use warmer fabrics during cold seasons and lighter fabrics during summer. If you have children, consider using washable cotton rugs.
Wicker Baskets
Walking into a disorganized home will obviously lower your mood. It's along these lines that you need to maximize your storage space. Use wicker baskets to store and display blankets, towels, books, magazines, toys or other items. You can place one basket in the bathroom to display your white towels – it will resemble a spa. Store vegetables and fruits in small baskets, and place them on the kitchen counter. A beautiful view is good for the soul and mind, isn't it?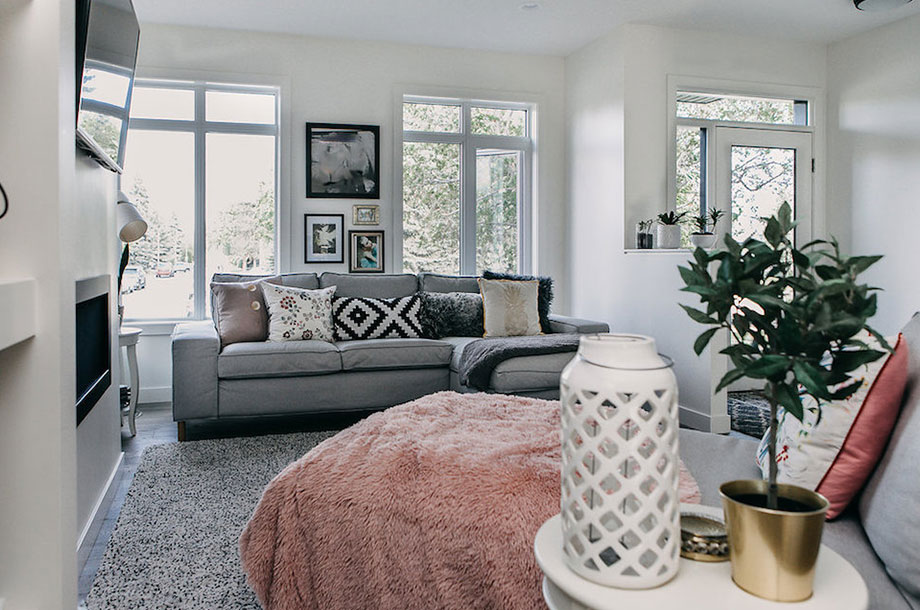 Home improvements are definitely a step in the right direction. There are quick and wallet-friendly options that can change the entire look and mood of your home. The above will help you get started!
Share: