Vinyl flooring is a budget friendly option for anyone scouting for flooring that strikes a balance between beauty and durability. There have been advancements in the recent years to make vinyl flooring look like natural types of floors. This is why the vast majority of custom built home owners go for vinyl flooring. Wondering why vinyl flooring is such a big deal? Read along to find out!
Water Resistant
Vinyl flooring is offers a high degree of durability thanks to its water resistance properties. This makes it ideal to use it in the bathrooms, kitchen and the basements. Compared to other types of flooring options such as hardwood and laminate, vinyl does a better job in terms of preventing water damage. Keep in mind that there are other vinyl alternatives that are waterproof and talking to professionals such as Alair Homes will help you learn more. Printed vinyl tiles and sheets come with a clean wear layer which is a surface barrier that offers protection against spills and stains. It is advisable you go through the fine print for you to decide on the best vinyl flooring to add to your custom built home.
It is along these lines that vinyl flooring is deemed hygienic due to its sealed coating. This means less places for bacteria and other pollutants to hide. Good news for anyone with allergies, right?
Affordable
Compared to tile, hardwood and stone, vinyl flooring is the most affordable option. If price per square meter is anything to go by, vinyl will help you save a tad more. Even so, high end vinyl flooring can cost a pretty penny, but this will still be an economical option as compared to other options like stone. The price difference is based on the design options and the quality of the material.
Durable
Vinyl flooring comes with durability that is second to none. When correctly installed and maintained, vinyl floor can last for 15 to 20 years thus offering you value for money. Vinyl flooring is made of material that protects the floor from scratches that would otherwise cause lots of damage. In the event of damage, an expert like Alair Homes can help you go about repairs.
Comfort
You will be glad to know that vinyl flooring has cushioning effects. In fact, it feels softer when you stand on it compared to other options like ceramic tile or wood. The softer nature makes it more flexible – standing for extended time periods in the kitchen, for example, becomes a breeze. Chances of items breaking the moment they hit the floor are also slim thanks to the soft landing. What's more, a cold floor during winter will be the least of your worries as vinyl serves as a great insulator.
Easy Maintenance
Low maintenance is one of the biggest advantages that comes with vinyl. Light routine cleaning by wiping dirt and mopping the surface to remove stains is all that you need do. You can even use disinfectants and sanitizers to clean vinyl flooring. Truth be told, few flooring options are easier to maintain than vinyl.
Easy Installation
The installation process is easy and fast not to mention that you can install vinyl directly on the subfloor. Unlike other flooring types, vinyl flooring can easily be a DIY undertaking and you only need to follow the instructions provided by the manufacturer. It is a great alternative for imperfect subfloor as it helps smooth the imperfections.
Bottom Line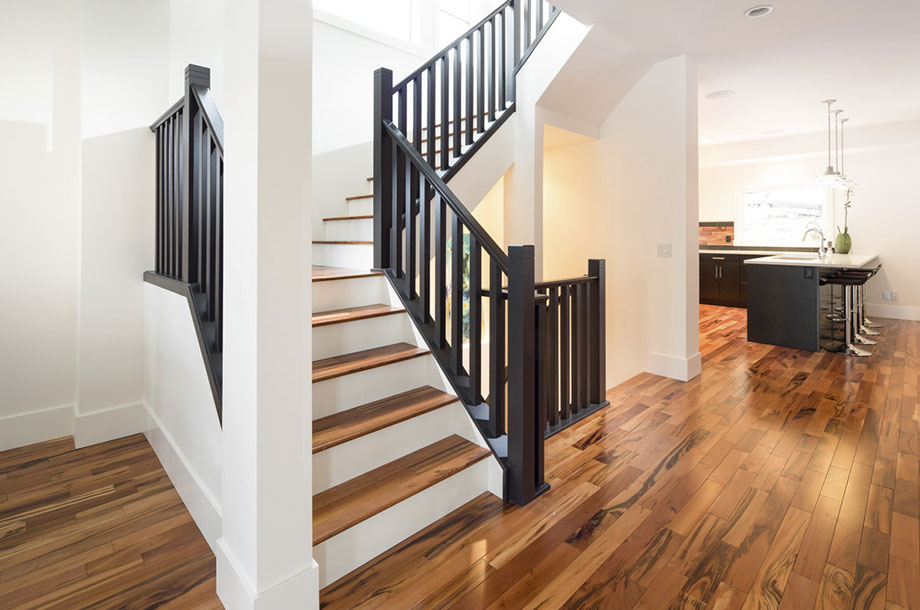 Vinyl flooring comes in various styles and colors. Some designs will even resemble wood planks and stone tiles. After installation, you can be sure that you have a solid floor that will serve you well for years to come.
Share: