Don't allow fall to put an end to enjoying your cherished outdoor space. Outdoor decor usually inclines towards turning porches, patios and decks into summer destinations. Most people are therefore, more likely to move indoors once fall arrives. ,You, however, need not be part of this statistic. The following home renovation tips will make your backyard the ideal hangout location even as colder temperatures trickle in.
Heat Source
Adding a patio heater is among the simplest ways to enjoy your backyard during the cold season. These heaters come in full-size or tabletop designs. Thanks to their numerous finishing options, you won't lack one that is a perfect match for your porch decor.
You can never go wrong with a fire pit or fireplace if you love gathering around a central heat source with family and friends. Though this means additional upkeep and maintenance, you will have a central meeting place that keeps the cold at bay. Whether a fireplace or a standard heater, a heat source will go a long way in adding warmth and ambiance to your space.
Fall Decor
Decor pieces that are beautiful and functional are the silver bullet that will offer your loved ones a mental break from the house. According to Houzz, adding plush coverings and blankets will stop fall weather in its tracks and offer warmth for your family. Seasonal items are excellent mood-setters that add a tad more comfort and warmth to otherwise neutral decor. Think seat cushions in shades of deep purple, vibrant orange or deep reds. Adding candles or string lighting to the space is another simple and inexpensive way to liven up the decor. Table settings, dishware and even a couple of all-season potted plants lend colour, interest and warmth too.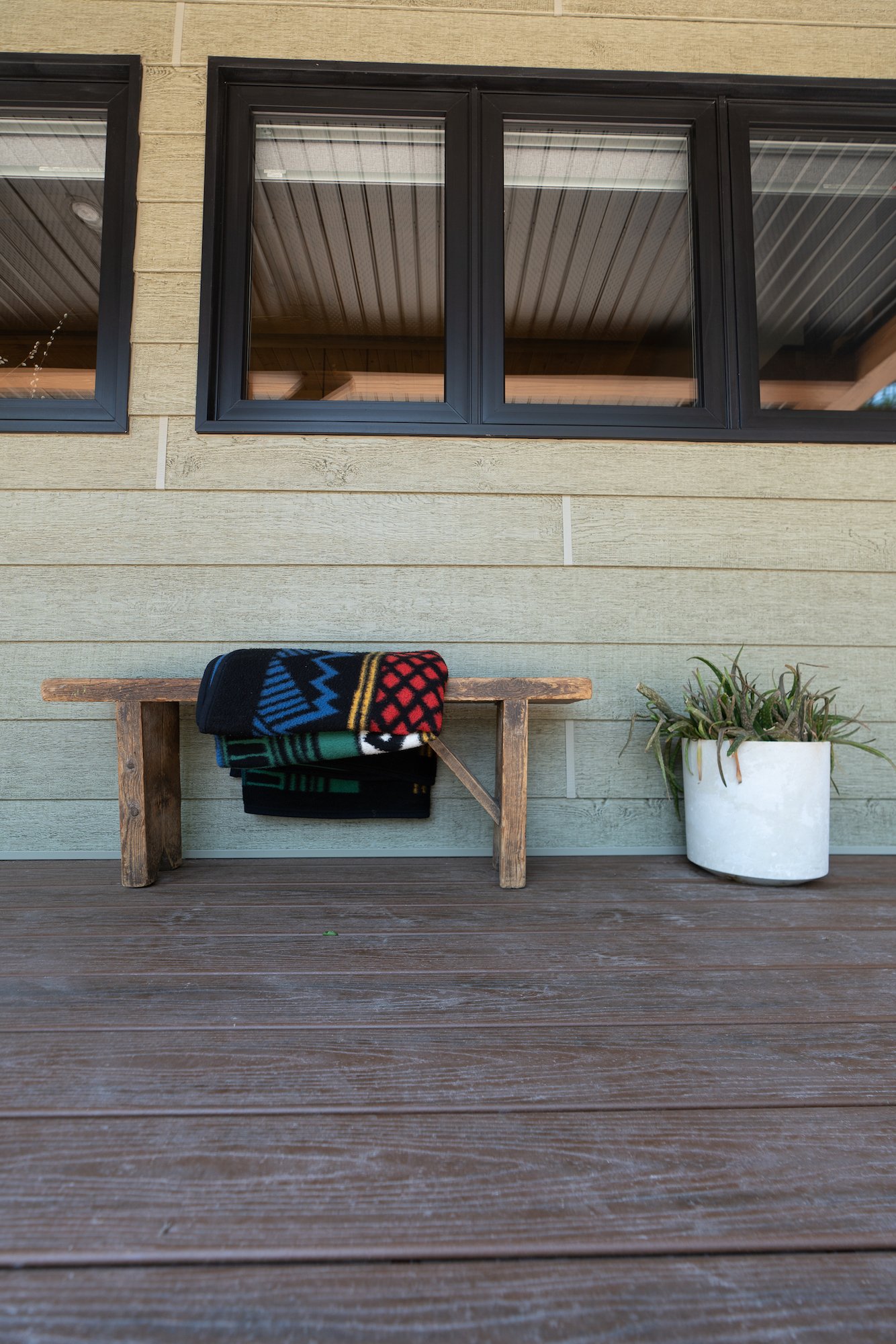 Warm Up Activities
There are many activities that can help take warmth a notch higher. Reading your morning newspaper as you sip on a hot cup of coffee is a great idea. Setting up a TV will transform your seemingly useless backyard into the best area to watch sports.
As funny as it may sound, inviting people over also helps. Inviting a number of friends and preparing warm food in your outdoor kitchen or pizza oven is a sure fire way to have some outdoor fun as you watch your favorite football team. The temperatures will go up in a jiffy – and if not, you can always go indoors. This might be way better than going to the actual game.
Cover It
The vagaries of weather can take a toll on your patio if left exposed during fall. Making your outdoor space versatile is an ideal way to keep this family area shielded from wear and tear. When your patio has retractable canvases or is screened-in, you never have to worry about drizzle, falling leaves or wind. Restricting activities to summer or spring will be a thing of the past now that your patio will be ready for use This cost effective home renovation is a great way to make your outdoor space more usable year-round.
Final Word
Truth be told, a lot of people pack it in for winter when fall arrives. If this sounds like you, the above home renovation tips will make your backyard an all-weather oasis. Alair Homes is here to help bring these ideas to life and help you family to live better all year long. Contact us to discuss your goals and schedule a complimentary, no obligation consultation.
Share: