Providing the budget and space for a guest suite during a home remodel is a practical move if you have frequent overnight guests. You might even want to have a rental unit in your home. As you move forward, consider these suggestions to make it a pleasing place to stay.
Define the Basics
Before the remodel starts, ask yourself how much space and privacy you have give to the guest suite. If you've been following the tiny house movement, you've probably seen how you can pack an entirely functional living space into a small amount of square footage.
Floorplan
Using each inch of space you have to make a comfortable guest suite is essential to a successful project when your remodel includes a guest suite. Fortunately, there are lots of design features and products you can buy that help you maximize the space.
Besides designing in the basics for the remodel, save room for a few nooks and crannies. You might have just the space to create a reading corner where your guests can retreat for some quiet time. A line of sight through a window will make the space seem larger and pull the outdoors inside.
What's Important
The first challenge might be its heating and cooling system. If you don't want to waste interior space on ductwork, consider a ductless mini split heat pump. These units provide heating and cooling in a quiet, space-saving package that is highly energy efficient.
You can also find space-saving plumbing fixtures for the bath and kitchen. If you want your guests to have a fully independent experience when they stay with you, plan to include a bathroom, kitchen and stackable washer and dryer. Each of these elements gives your guests the opportunity to have their own space for daily living. Two or three-burner stoves and compact ovens give your guests the option to cook in, and small refrigerators are easy to find in big box stores. There are even compact dishwashers.
Windows and Doors
If you ever plan to rent the unit out as a mother-in-law suite or efficiency apartment, you'll need to have a separate entrance and exit. The doors will have to have unique keys. Local zoning ordinances dictate the minimum number and size of windows you'll need to meet the fire and safety codes.
That aside, the aesthetics are important to your remodel. You'll probably want to select the same style windows you use in the rest of your home and don't be shy about exceeding the minimum your jurisdiction requires. By day, most people want more daylight that windows allow.
By night, however, people want to feel like they have all the privacy they want. Instead of the lightweight mini-blinds, use window coverings with heft. Thermal draperies or blackout curtains assure total privacy as well as the ability to sleep after the sun rises.
Lighting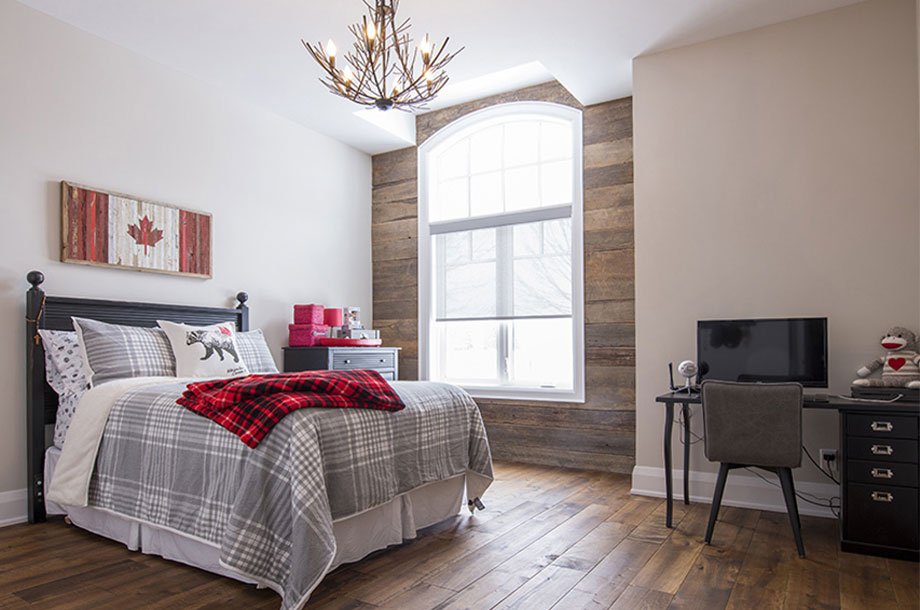 Good lighting is essential to a comfortable guest suite and it's easiest to wire and install during the remodel. Don't be afraid to use your own style to choose wall and ceiling light fixtures for the unit. You can also ask the design team at Alair Homes to help you choose styles that will be compatible with most decorating themes.
Flooring
Bear in mind the age of the people who will be staying in the guest suite. Stay away from tile floors that are challenging for seniors and very young children. More absorbent flooring options include carpeting, hardwood, laminates, and vinyl flooring.
Bottom Line
Including space for a guest suite during a remodel gives you the chance to increase the functionality of your home. It's possible to pack a lot into small spaces to make it a relaxing and attractive space for friends and family.
Share: