A clean, well-organized and perfectly designed closet can streamline your morning routines and change your bedroom's look and feel. Details such as color, storage, lighting, and organization matter when it comes to your closet. Read along to learn more now that home renovation is probably on your mind.
Try a New Closet Shape
Closet designs come in approximately three shapes; the walk-in closet, the "L" and the "U". All shapes are appropriate closet designs but it's important to consider which is best for your shoes, dresses, accessories and other stuff. For maximum storage, three and two walls are required for a "U" and "L" shaped closet respectively. The "I" or straight closet design, however, can be modified to the size you want. It can be adjusted to be long and wide enough to put your stuff and your roommate's stuff on the walls of each side.
Storage Units for All Your Stuff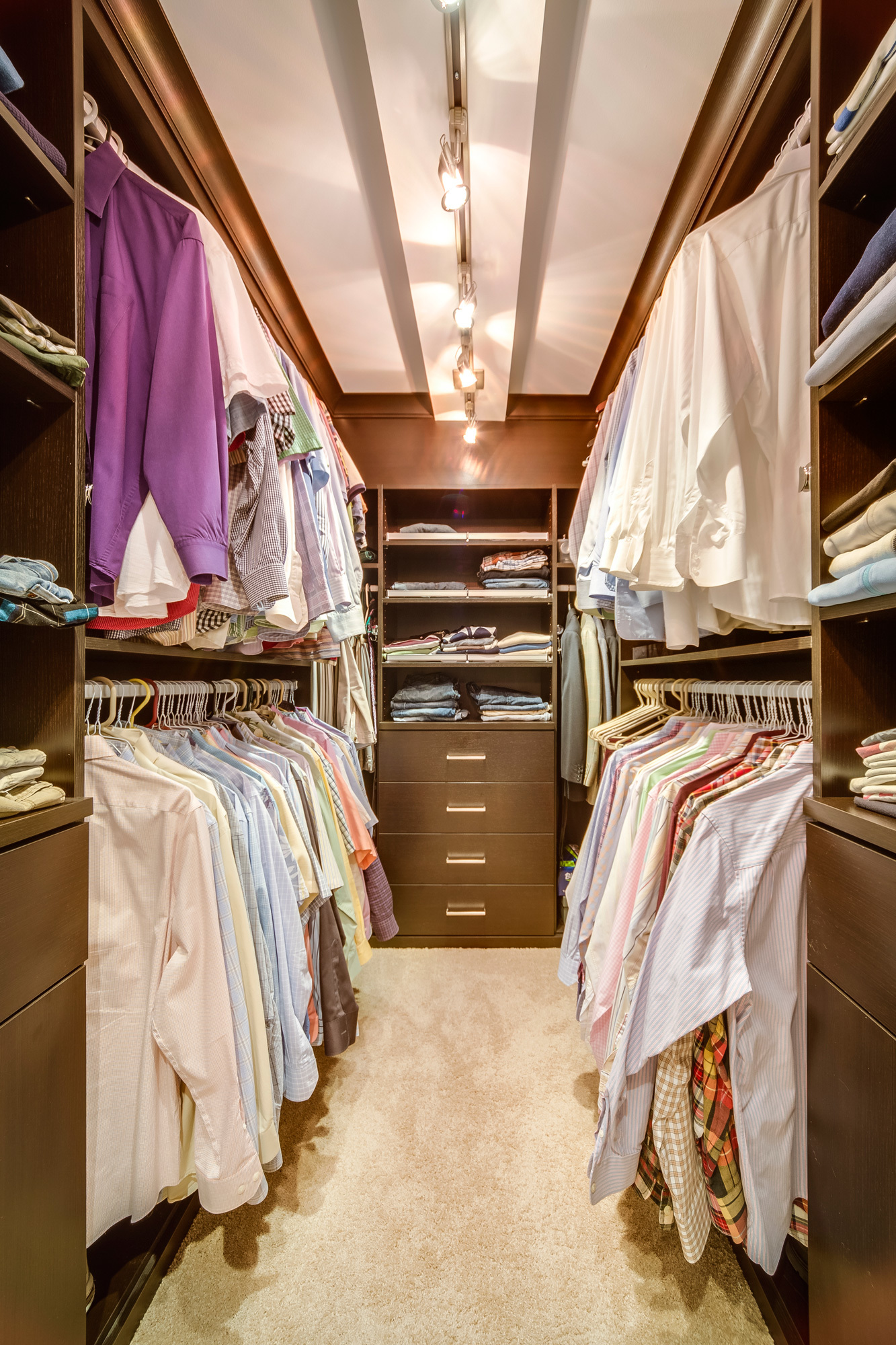 Before adding storage units, you should first know the type and amount of stuff you have. After that, create space in your reach-in, walk-in or built-in closet. Decide on an organizational plan that will accommodate all your items. Adding cabinets, for instance, in the unused hanging space of your closet. Additional shelving and drawers can also be built in. Ensuring every piece has a home will help you avoid storing excess and unwanted stuff. Your closet would end up messy and overloaded if some clothes or shoes do not get a designated storage space.
Change Your Closet Style
Many people would choose a walk-in closet style any day. Truth is, each walk-in style has unique qualities and it would be prudent to review the available styles and designs and choose the one you prefer. Contemporary styling is among the most popular. Try it if you are looking for a clean design with a clear space that displays your beautifully arranged clothes and shoes.
Invest In a Boot Organizer
Storing boots in a closet can be a headache. Just a slight touch is all it takes for them to topple over. Consider investing in a unique boot organizer and house your boots safely. Avoid unwanted markings from being bent in a box or curled over. Boot organizers are key for any avid shoe collector.
Add a Dressing Bench
For anyone who owns a walk-in closet, adding a dressing bench is an excellent idea. You can rest on the bench as you try on your shoes. The bench can also double as a step stool when you need some help reaching accessories stored safely on the top rack.
White Closet
White color is a sign of purity and clarity. This color is an ideal contrast to your clothes. White is not only understated, but it also creates an atmosphere of cleanliness and with the right finishings, even adds a futuristic touch. With a white closet, your dark room will appear brighter and refreshing.
Wallpaper Your Closet
This works for both small and large closets. Wallpaper the back wall for a delightful surprise when you move the clothes aside. Wallpaper will not only make your closet look good; it will also add a glow to your entire bedroom. It is also a wise way to utilize that extra roll from a different project, right?
Organize Your Jewelry
Jewelry should be stored in an organized and accessible manner. Get some decorative hooks and hang your bracelets and necklaces. You can also opt for a framed screen or bulletin board to accommodate your earrings.
Change Your Lighting
A flush mount ceiling fixture or simple bulb light aren't your only options in the 21st century. Do away with whatever boring lighting you have and try recessed lighting combined with custom chandelier. Hanging a chandelier will add a feeling of style to your closet and the entire room. Other options include drum pendant or jazzier flush mount. Even so, make sure your lighting choice meets the safety codes; consult your preferred electrician before finalizing your plans.
Bottom Line
These ideas will help make your closet look in its element. Be daring enough to explore more extreme designs and colors such as red or dark colors depending on the color theme of your room. There is no limit when it comes to remodeling your living space.
Share: