You probably know someone who has converted their basement into a guest suite. This comes as no surprise as we all tend to go out of our way to keep our guests comfortable. While a basement renovation comes in handy in terms of hosting guests, there are other interventions that can help you keep your visitors comfortable. Read on to learn about tips to help you create the perfect guest suite.
Background Check
You need to know the different designs when converting a basement into a guest suite. Begin by browsing the internet to check out different layouts. You're likely to get ideas that will point you in the right direction on how best to remodel your guest suite.
Space
The space needs to be enough to comfortable fit clothing and luggage. If possible, it would be a good idea to include closet space for your guests. This is a great investment that will make your guests feel more welcome. Ensure that there is enough space to move around.
Comfortable Bed
It goes without saying that a guest suite needs to have a comfortable bed with pillows. A good rest is what's on the mind of most guests especially after long travel. The last thing they need is an uncomfortable mattress that keeps them awake way into the wee hours of the night. Choose a soft mattress coupled with different pillows for guests to set up whatever arrangement they have in mind. Bed covers are also a good idea to keep guests warm.
Color
You will agree that color plays a major role in determining the mood in your living space. Neutral colors are always a safe bet as they blend well with any kind of furniture and decor. Even so, feel free to experiment with bold and unique colors – choose those that are inviting.
Bedside Table
A bedside table is important when you plan to remodel your guest suite. Guests can place books, glasses and other essential items on the table. A bedside table will ensure that guests can easily access their items as well. In addition, add a lamp to the bedside table that will come in handy should your visitor, for instance, want to read before bed.
Power Outlets
The need to include power outlets cannot be overemphasized when remodeling any space into a guest suite. They need to be conveniently located such that guests don't have to move furniture to reach the outlets. You can choose to have extension cords on both sides of the bed.
Toiletries
It is common for guests to forget to bring their toiletries and towels, right? There should be a drawer in the guest suite to store toothpaste, shampoo, soap, and other essentials for your guests. Doing so will save you last minute trips to shop for the items. A full length mirror is also a step in the right direction.
Bathroom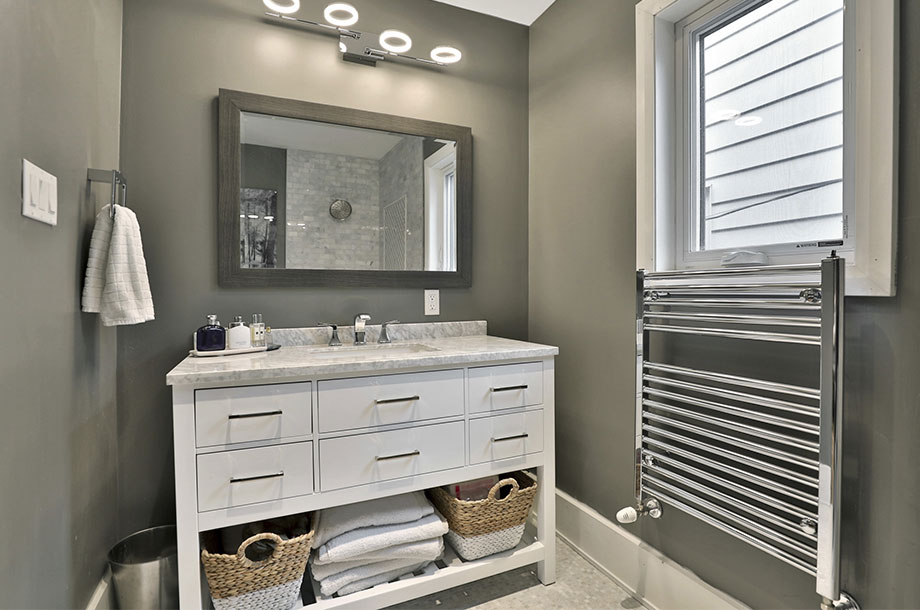 It is important to include a bathroom as part of the guest suite so guests have quick access. You don't want to keep crowding with the guests in the other bathrooms. This is also convenient for guests to enjoy their own privacy.
Entertainment
Take after hotels by including a television and a channel guide to keep your guests entertained during their stay. In addition, you can add local magazines especially for guests who are from a different state. Take care to ensure that the magazines are not more than a year old.
As you can see, there are many ways to keep your guests comfortable. Keep in mind that it is always prudent to hire professionals such as Alair Homes.