Choosing the "perfect" anything is almost impossible. However, it is possible to choose a bathroom mirror that can complement your space regardless of the style or size.
There are plenty of mirrors to choose from with different shapes, sizes, styles, and plenty of other factors coming into play. Sometimes, the final choice simply comes down to taste, but it is a good idea to narrow down your options and focus on mirrors that will actually fit your bathroom. So, instead of looking at every different type of mirror available, let's focus on the more important factors that can help determine if a specific mirror is right for a specific bathroom.  Here's the deal:
Mirror Size
Function isn't the only thing that comes into play when choosing a mirror. You should also consider the proportion. To expand on this, imagine your mirror's size relative to that of your vanity. The most common way of going about this is to make your mirror line up with your vanity. In terms of height, a common design trend is to make sure that the mirror lines up a foot above as well as below the eye-line of you, your spouse or whomever will use the mirror most.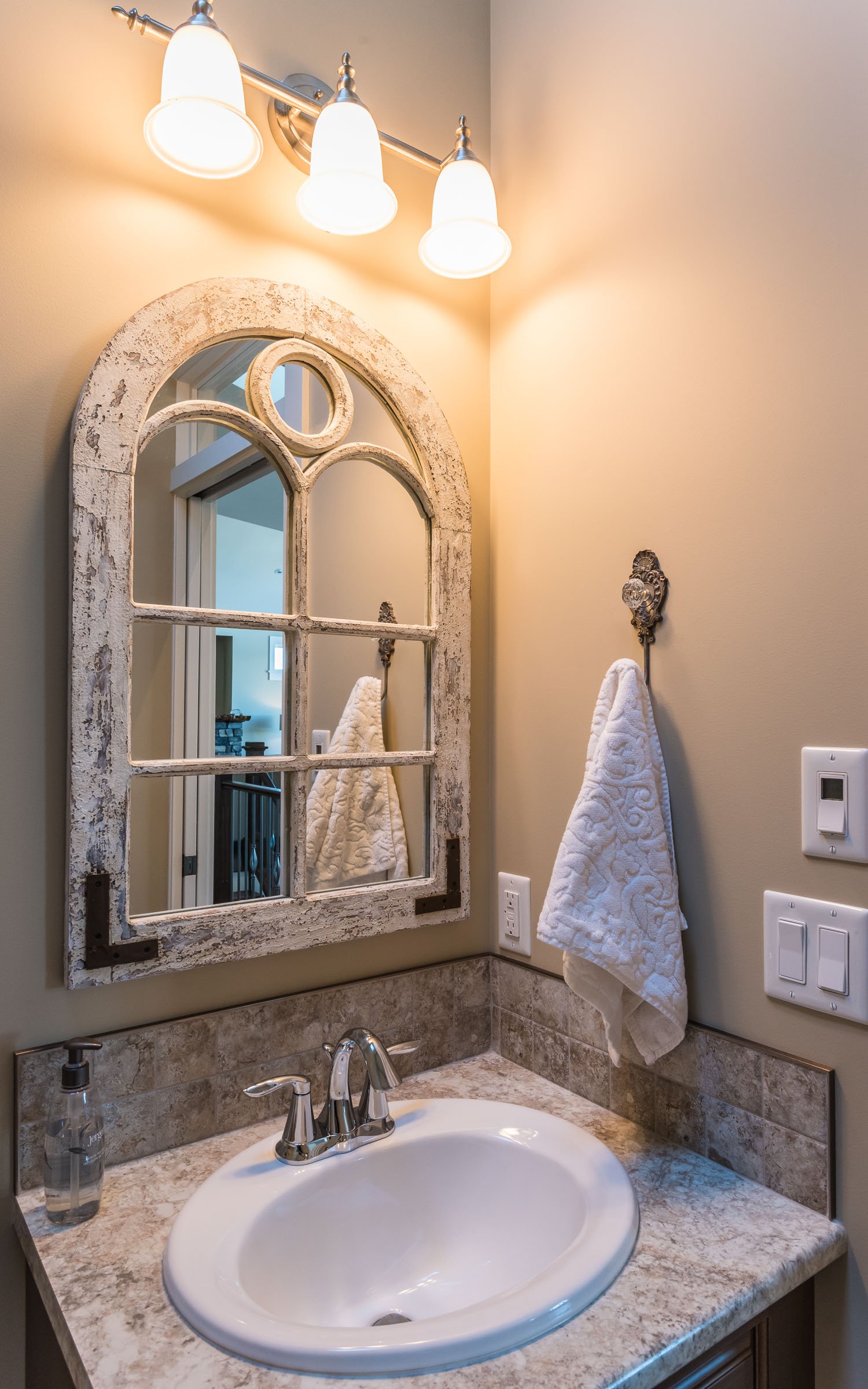 Single or Multiple Mirrors
Wide vanities give you more to work with, but they also leave you with more tough decisions. Should you go with a single mirror? Or with multiple mirrors? Multiple skinny and tall mirrors will give your bathroom a vertical look while a single large mirror will make the room look larger by reflecting the opposite walls. The choice here ultimately comes down to what you prefer.
Mirror Shape and Frame
The shape and frame of your bathroom mirror or mirrors will set the theme of your room. Consider using a frameless mirror for a more modern feel.  If you want to create a country or French style feeling, go for something with a gilded or thick wood frame.  Round mirrors are good for that seaside porthole look, whilst highly lit large rectangular mirrors can add that feeling of glamorous extravagance.
When all is said and done, make choices for your bathroom renovation that you're comfortable with. You will be the one spending time in your bathroom every day, so it's important to design a space that you love. Model it based on your needs as well as stylish preferences to get the best results.