Are you wondering what will make your living room, bedroom, bathroom or kitchen more lively and attractive? Do you want to hide those minor cracks on your rough wall? Well, we have you covered- literally! Wallpapers are everything you need to give your walls dimensions, pattern, character, and life. With wallpaper designs ranging from botanical patterns, geometric prints, and metallic patterns, you're sure to find an option best suited for you. Here are the latest wallpaper trends for home improvements.
Striped Wallpaper
These wallpapers are perfect to consider for a bedroom. A coordinating pattern of stripes, for example, will make the small space look cozy. Bright colored patterns instantly light up the room. Stripes in the wallpaper can be used to show off the intricacies of the house design. The market today offers an array of wallpaper designs with different colored strips to match your taste. Think of black and white stripes for a chic look, or any other color combination that you can imagine.
Historic Wallpapers
If you are a history buff, historic wallpapers will do you right. They are more common in old houses or museums, but their use in home improvements has increased significantly over the years. You will be glad to know that modern printing technology allows you to re-create the feel and look of ancient wallpapers. Keep in mind that printing an authentic piece requires accuracy; it is labor intensive and thus should be done by a skilled professional to avoid your hard earned money going down the drain. Historical wallpapers can cover any wall from the bedroom to the living room to add a sense of decadence to the home.
Embossed Wallpaper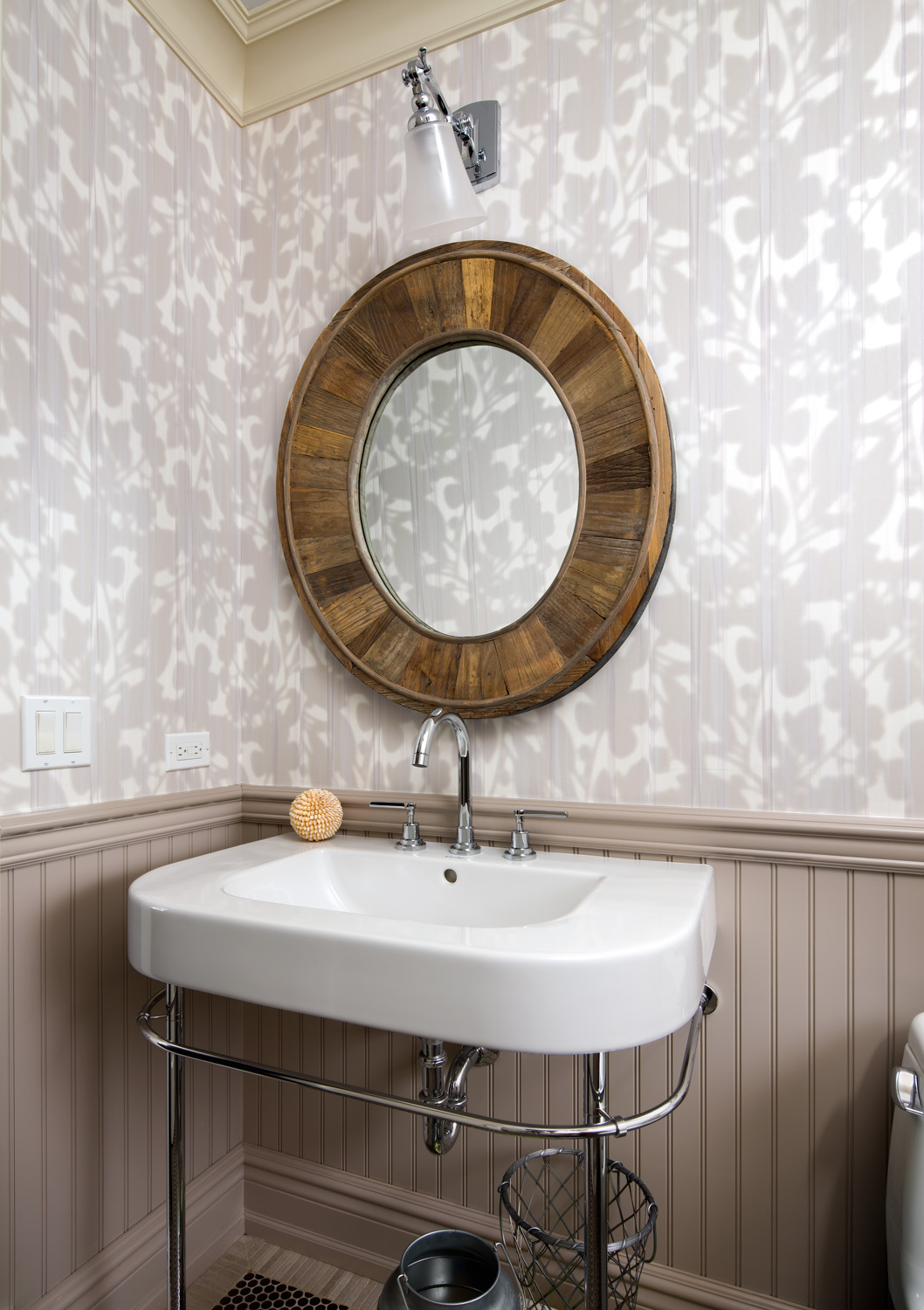 If you are on a shoestring budget yet you love plaster designs, you can use embossed wallpaper as an alternative. This wallpaper will change the wall texture to something unique. The patterns might need painting to alleviate the textured effect and the good news is that many colors can be used to paint the wallpaper. The original room design should serve as a guide on the most suitable color. Luckily, you can change the painting whenever your house design or taste changes. Embossed wallpapers is a sure bet in terms of giving your washroom a luxurious look.
Geometric Wallpaper
Truth be told, the geometric wallpaper trend is not disappearing any time soon. A variety of designs are available ranging from herringbone patterns, blocky and bold to cubes. Choose the design that satisfies your taste and matches with the original room design. If you are daring enough, cover the whole wall in these unique geometric patterns for a thrilling effect. Use the geometric wallpapers to retouch your bedroom, living room, ceiling, kitchen or even the hallway. The eye-catching pattern have a relaxing effect and will brighten your room too.
Silk Wallpaper
Silk wallpapers seem luxurious, but things go a notch higher when paired with sleek furniture and dramatic art. They create a breathtaking contemporary boutique look in your house. The effect is perfect for bedrooms and dining rooms. However they are quite delicate; you might consider skipping the kitchen or other high-use rooms. While they are delicate, their elegance is second to none. Silk wallpapers feature a wide range of plains and stripes in different texture colors; from bright to deep earth tones and from pastel purple to pink to black. Silk wallpapers bring flair and style to any living space.
Digital print wallpapers
Repetitive wallpaper patterns are now a thing of the past thanks to advanced printing technology.  With digital printing, you can cover your wall with colorful butterflies, a sky or a garden image; perfect choice for nature lovers and children. Nature is not the only option as you can opt for watercolor or any other favorite image. Upgrade your kid's bedroom wall with stars images, and he/she will thank you for it. Personalized digital wallpapers create stunning outcomes.
What Next?
If you wish to transform your living space, you can never go wrong with wallpaper. Feel free to choose from any of the above options.