Renovating your Kelowna home opens the door to an incredible transformation. While you probably have functional matters that you want to address through your home renovation, you also have the opportunity to incorporate modern interior design elements into the space that can make it more attractive and appealing. The last thing that you may want is to bring outdated elements or passing trends into your home through a renovation. So, it's good to stay up on the times. These are some of the hottest interior design trends for 2019 worth considering as part of your next project.
Fresh Kitchen Design Concepts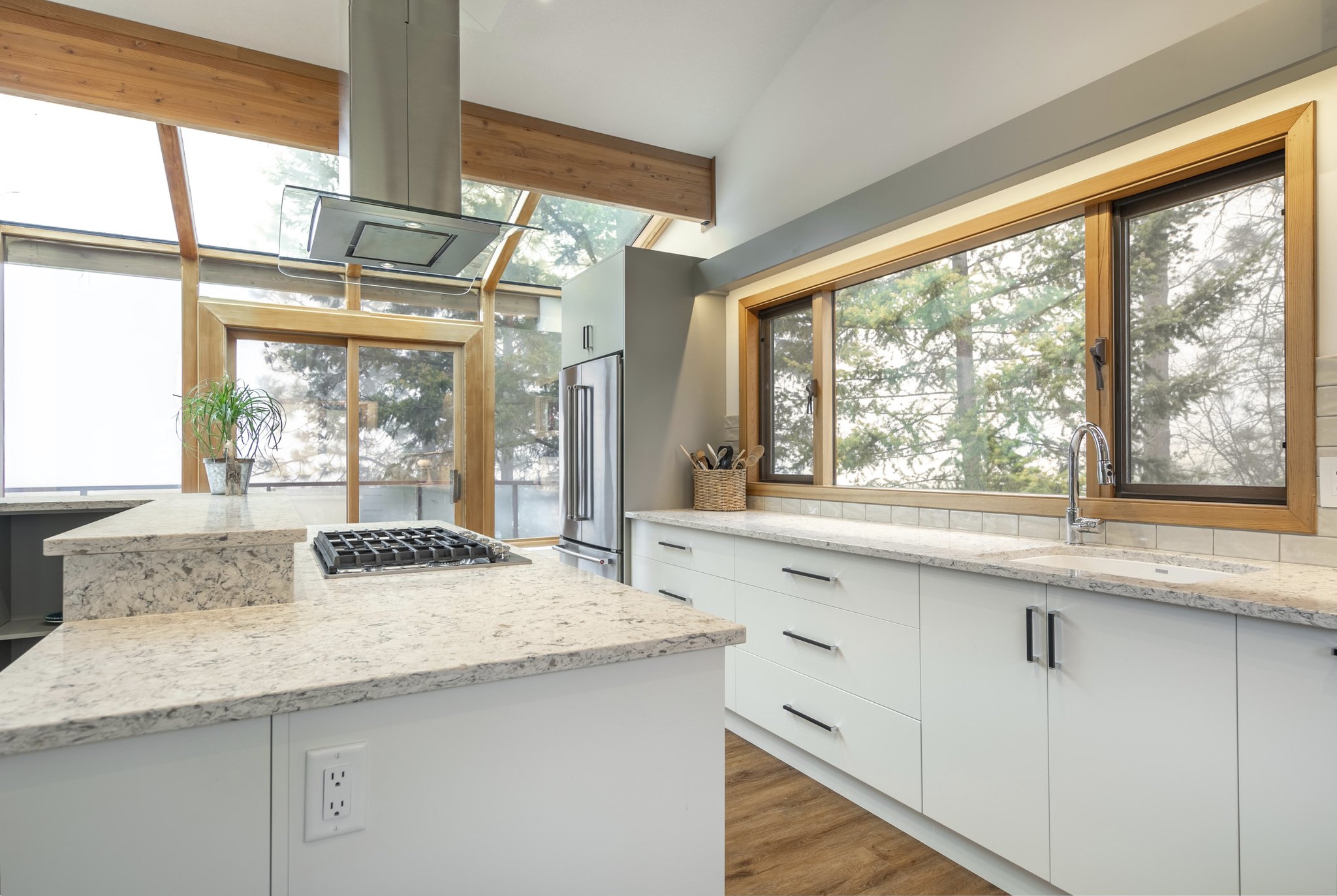 Your kitchen needs to be practical for you and your family to use regularly. Some design concepts for 2019 are taking this into account. For example, the traditional rectangular island is giving way to abnormal shapes that are more well-suited to the specific shape of the room. Cabinets, drawers and even pantries are now increasingly outfitted with custom organizational features. Kitchen design elements are more creative, such as with the use of a patterned tile backsplash that extends up to the ceiling. An alternative is to create a wall of accent windows or even to install a huge sliding door that opens your space up for incredible entertainment opportunities and leads out to a lavish outdoor living area.
Gorgeous Interior Materials
A stunning interior design for your Kelowna home must include careful selection of the materials. For casual spaces or relaxed decorative schemes, painted shiplap remains popular. Painted wood is also returning as an option for cabinetry in bathrooms and kitchens. Wood flooring is now being paired with wood wall panels stained in a slightly offset shade to create a natural wood-on-wood look. Metal and stone also are mated together, and quartz is one of the trendier materials for bathroom and kitchen counters.
Modern Color Schemes
Regardless of the theme or style that you want to incorporate in your renovated space, color selection is imperative. Bright white that was common in recent years is now shifting to a more muted, creamy hue. This may be paired with various shades of gray, which continues to be popular. However, black is increasingly returning to homes in 2019, and it is uniquely popular as a cabinet color choice. Both lighter and darker shades of teal and blue are also great choices.
Individuality Through Patterns
A common goal for homeowners in 2019 is to incorporate individuality and personality into their space, and one creative way to do this is through the use of patterns and designs. Uniform patterns can be installed with tile on floors and backsplashes. Natural designs can be incorporated through the selection of wood or quartz that has deep color contrasts.
Interior designing requires close attention as you prepare for your home renovation. At Alair Homes Kelowna, our experienced team can work closely with you to incorporate modern design elements and attractive colors that appeal to you and that will also modernize your home with a look that you can appreciate for many years. Contact us to learn more and get started on your next project.