Alair Homes is the fastest growing construction network in North America. Our Project Managers are our most valued asset. This is your chance to be part of the Alair family.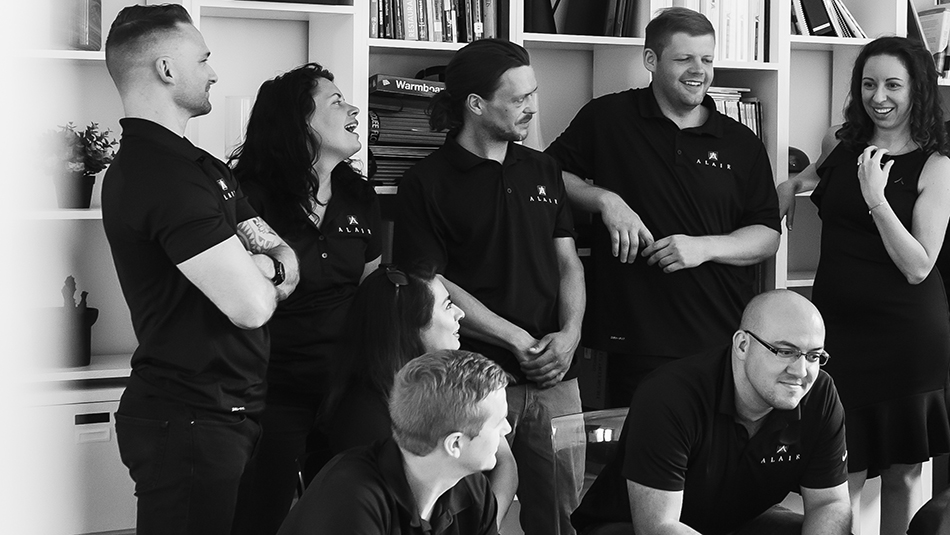 Wouldn't you really rather have a purpose than a job?
A typical job posting doesn't properly convey who we're looking for – so we asked our most recent Project Manager to tell us why they like working with Alair Homes. Here's what they said:
"I Love Alair! It starts with management. The partners really provide a wonderful support system that I have yet to find in any other company. They treat everyone with respect and kindness and are very humble at the same time.

The first thing that attracted me to Alair was how it all worked. I love technology and things that make running projects more efficient. Alair's unique and proprietary approach does just that. Then there was the pride the team has for what they do. They were excited about coming to work each day, and that made me excited too.

I also love the independence in this position.  I have the autonomy to run the projects as I see fit, and the support and expertise of the team behind

The level of projects and the pride that the Alair brand stands for is also a huge reason to join. Having worked in different building industries, nothing is worse than people who don't care. Every person at Alair stands behind our mission, Living Better Starts Here™, and that mission extends to our clients, our partners, our trades, and our staff."
Can you thrive and help our team deliver exceptional experiences to our clients and trade partners? Do you want to collaborate and be part of a team that challenges each other to deliver excellence? Are you ready to combine your construction experience with people skills?
You will be overseeing residential custom home and renovation projects, and commercial builds outs for clients. This is a huge responsibility. You must already be an experienced construction professional with a passion for building and connecting with people.
We use industry-leading systems, processes, and technology to give our clients certainty – you must be proficient with technology and able to adapt to our fast-paced environment. You will be 100% accountable for the outcome of your projects and your clients' satisfaction. We are looking for people who can create raving fans.
Alair Homes is the fastest growing construction network in North America. Our Project Managers are our most valued asset. This is your chance to be part of it. Let us know what you bring to the table.
Responsibilities and Duties
Client relationship and communication
Developing and adhering to project schedule
Deliver projects on time and on budget
Manage the budget and invoices
Ensuring a safe worksite
Organizing, managing, and ensuring quality control for all subcontractors
Delivery 100% quality and client satisfaction
Manage the municipal inspectors
Liaison with architects, interior designers, and all stakeholders
Qualifications and Skills
Preference to candidates who live in Toronto, although we have projects around the GTA and local travel is sometimes required
Proven experience in residential custom homes construction and/or commercial construction
Proven experience developing client relationships
100% clear verbal and written skills
Understanding of the building code
Strong oral and written communication skills
Proficient in Microsoft Office (Word, Excel, PowerPoint)
Comfortable with technology
Strong Organizational skills
Ability to make decisions independently and in a timely manner
Details
Job Type: Full-time
Salary: $65,000 – $85,000/year +bonus, perks, and benefits
Please submit your resume and cover letter. Only those applicants selected for an interview will be contacted.