There isn't one feature that can make a home a masterpiece. What makes a masterpiece is a combination of several elements, the right layout and using the right proportions. Celebrities have demonstrated that a few things like large storage spaces, swimming pools and beautiful outdoor spaces can take luxury to another level. You can add luxury features to a custom built home at a pocket-friendly price. Some of these features include:
A Beautiful Patio
Outdoor entertaining is always fun and can be a welcome change to being stuck inside most of the year. Most people spend a lot of time indoors due to work so having the opportunity to entertain outdoors is terrific. You can have your backyard landscaped and add a table perfect for romantic evenings. Consider adding an outdoor kitchen or barbeque pit for bigger summer soirées. Whatever the occasion, a beautiful patio instantly adds allure to your home.
Swimming Pool or Water Feature
A swimming pool is very convenient for those hot summer days. You can host a pool party and serve some cold lemonade. You can have double doors added to your kitchen leading to the swimming pool for direct access to fun. Some pools like the infinity swimming pool can add significant value to your home.
Wallpaper
A fun way to spruce up any room is by using wallpaper to create a feature. A feature wall is usually one wall in the room that is designed to stand out and make a statement. The remaining three walls need to be left plain. There are many wallpaper designs available. You can choose floral or geometric designs, bold colors, strips, symmetrical shapes, or even monochrome designs. Keep in mind that a little goes a long way with bold and bright designs.
Glass Floor
The trend for glass floors is gaining popularity. Dazzle guests by adding a glass feature to show off some beautiful features below. Show of even more marvelous features below your feet such as an underground wine cellar, lower floor living spaces, or even an expensive car collection. Work with your builder to get creative in spaces to include glass flooring.
Underground Parking
Underground parking seems like something out of a spy movie, but it is possible to create this modern, space-saving garage. Like a normal parking garage, a push button is all it takes to activate underground parking. The car is parked in an elevator which takes it to the underground parking. The sleek solution conserves outdoor space and is suitable for individuals who don't like traditional garages.
Media Room
You can easily transform the basement of your custom built home into a high-end media or entertainment room. This space can be a movie theatre packed with lounge chairs or gaming room to keep your old foosball table. You can make it as luxurious and comfortable as you want to. You can never go wrong by including a large screen, comfortable seats and great lighting features.
Multifunctional Stairs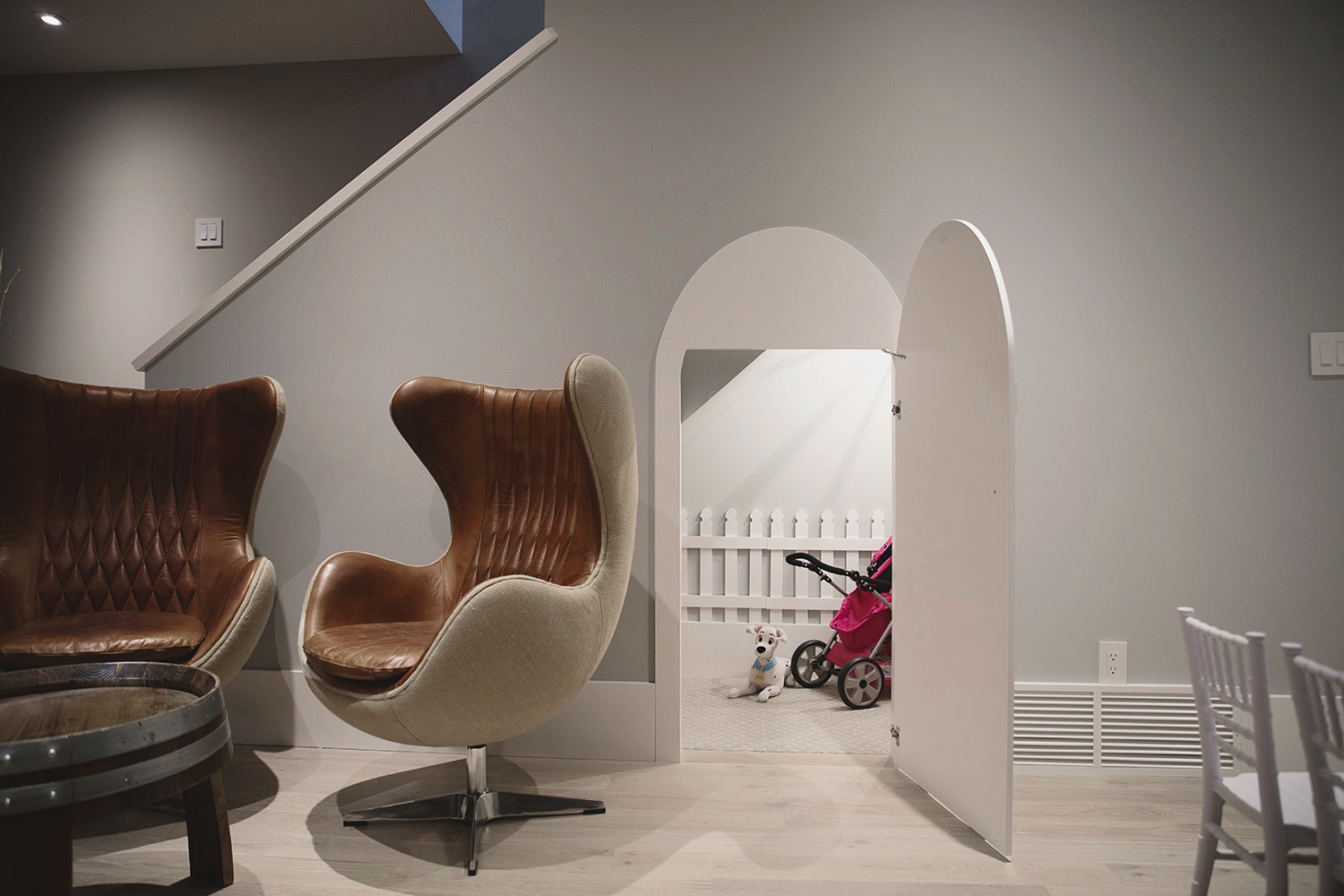 There are several ways to customize stairs to add luxury to the home. A beautiful staircase can add beauty and acts as a grand entrance to your home. Instantly increase its value by utilizing the space under each stair by adding a drawer. This extra space can be used to store shoes and kids toys which helps you keep the house neat.
Homeowners who wish to further customize their homes can visit Alair Homes for professional advice. Alair Homes has a track record of adding luxury features to custom built homes no matter the size. Search online for the features you want and collaborate with professional builders to make your dream come true. Custom built home is easy to incorporate luxury features at the design stage ensuring that each element is functioning appropriately in the house.
Share: