Alair Homes Edmonton
June 6, 2017
[INFOGRAPHIC] THE SMART HOME: TRENDS & BENEFITS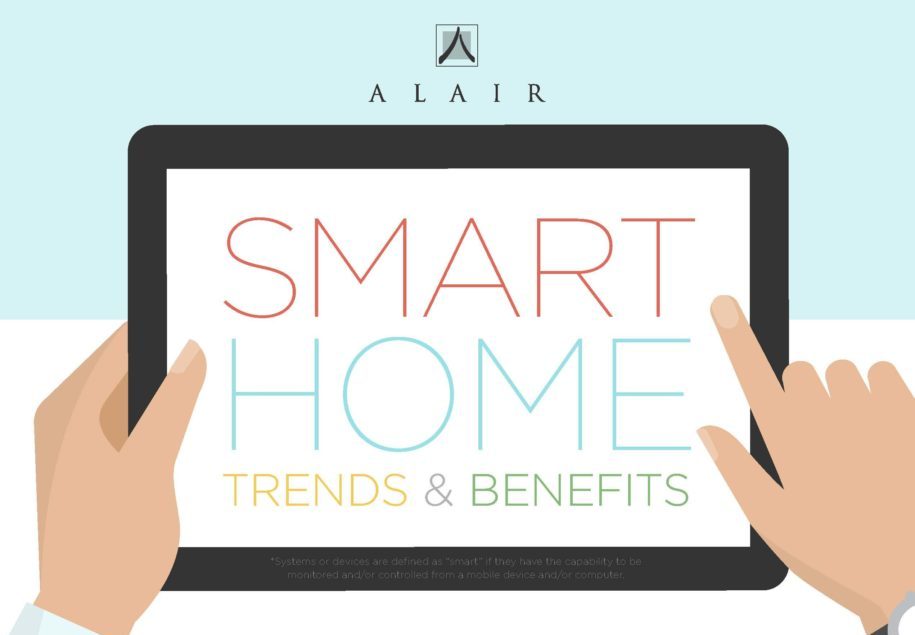 Tags:
One of the biggest trends in the housing industry is the usage of smart home products and designs. Those that are looking to upgrade their Edmonton home to a smart home will receive a number of different benefits.
One of the benefits of a smart home is that it provides an incredible level of convenience. You will be able to set automatic controls to adjust your home thermostat, entertainment system, and lighting system to align with your daily schedule. Furthermore, you can use a phone or other mobile device to control all of these systems when you are away from home. An additional benefit of this includes receiving reduced utility bills through better prediction and automation.
Another added benefit that comes with more home automation is an increased security system. An advanced security system will allow you to help protect against intruders, monitor your home while you are away, and help to keep an eye on your family and friends. This can include providing you with a camera system that can be controlled from your phone. Furthermore, you can receive automatic notices if there is something alarming happening in your home.
[Infographic]

Did you like this infographic? Share it on your site: