Alair Homes Edmonton
September 12, 2017
10 Ideas to Enhance a Neutral Kitchen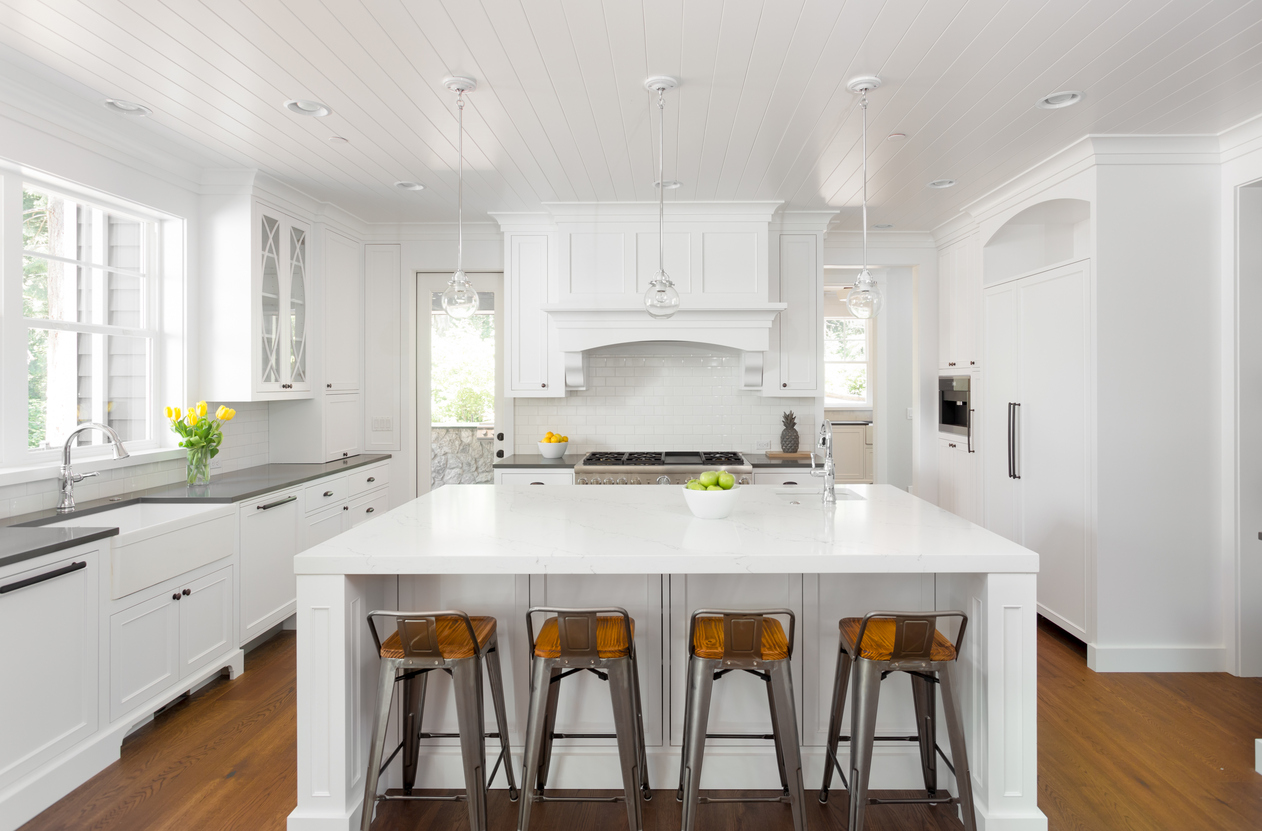 Tags:
A neutral kitchen is great for some homeowners, but for others it feels boring, cold, and lifeless. Perhaps you recently bought a new home that screams "neutral", or you are just getting tired of the plain design scheme in your home. For those who are looking to revamp and refresh their tired, neutral kitchen, here are 10 great ideas from Alair Homes Edmonton.
1. Play Up the Darkness
Enhancing the dark areas of your space is a great way to break the neutral feel of your home. Whether you stain your cabinets a dark mahogany or even black, focusing on the dark areas of your home can create a modern or rustic feel depending on how you choose to decorate it.
2. Stripes and Patterns
Stripes, or other patterns, can really refresh a neutral home. Adding beadboard to your cabinets is a fast, quick, and easy way to revamp a lifeless room. For those who don't want to take on a DIY task, contractors, like Alair Homes Edmonton, can help you style your home in whatever pattern you want to focus on.
3. Tile
Tile might seem like a typical addition to your home, but placing the right tile in the right place can really add needed style. A tile backsplash can fill in boring space behind the stove. New tile in your kitchen or dining room can create a new and fresh feeling.
4. Showcase Metal
Metal is pretty prominent in a lot of rooms of the home. Showing off metal features is a quick and easy way to bring life back to your neutral home.
5. Mirror Magic
Mirrors can open up a room and make it look bigger, or create needed dimension. Placing a mirror behind the stove in lieu of a tile backsplash is a fast, easy way to add some style.
6. Paint
Sticking with one shade of paint is fine for some, but for those who want to add dimension and depth to their home, consider layering. Grays and deep blues are excellent for creating the dimension that your home needs.
7. Upholster
Adding patterns or other textures to your chairs, benches, or bar stools can really bring focus away from neutral walls and create a pop of color for your furniture. Consider stripes or mod-style circles to really kick it up a notch.
8. Showcasing Wood
Paired with the right color scheme, wood paneling can be a breath of fresh air. Many homeowners shy away from wood, thinking of older style homes. However, wood panels on cabinets or counters can add a funky and fresh focal point.
9. Color Pop
A pop of color paired with neutral walls or sinks can completely change the look and feel of your home. If you want to keep your walls white, consider painting your cabinets with a bright blue or forest green depending on your style preference.
10. Bring Back Wallpaper
Wallpaper used to be the bane of every homeowner's existence. With new styles and patterns, and better manufacturing, it is now a great way to add texture and dimension to your home. If you like neutral colors, try adding a neutral patterned wallpaper to an accent wall, or the entire room!
Whether you mix and match your favorite enhancement ideas, or just choose one, you can't go wrong with these 10 easy ways to bring style into your neutral home.