Alair Homes Edmonton
May 2, 2017
How to Save Space from 100-Square-Foot Kitchens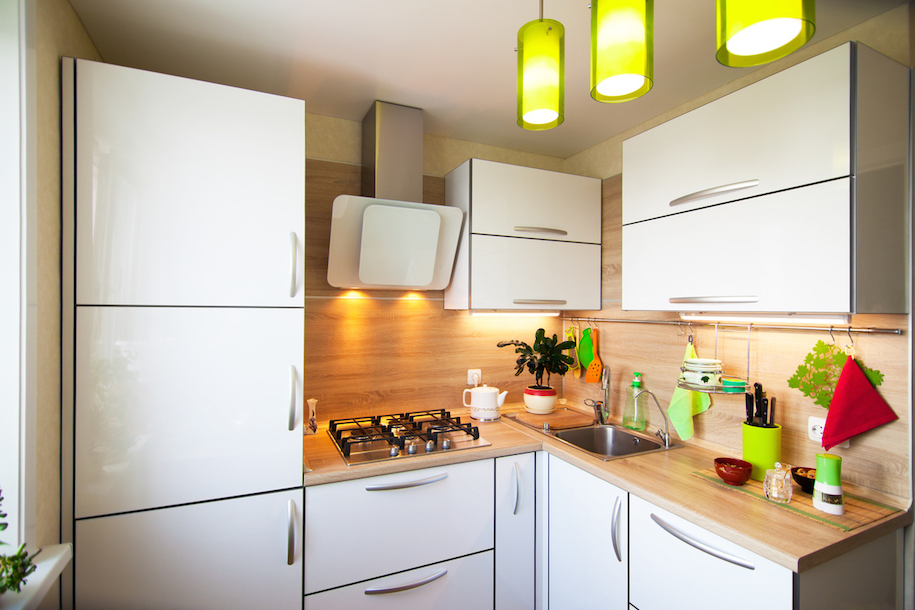 Tags:
Do you have a tiny kitchen space and want to maximize it to be as efficient as possible? This can be accomplished by taking some cues from those who have optimized small spaces. There are designers and builders who completely understand how to make a small kitchen work well. They do it all the time for urban apartment living. Here are some kitchen renovation tips from Alair Homes Edmonton.
Taller Upper Cabinets
Take the upper cabinets all the way to the ceiling. You can achieve this by using double cabinets. For instance, you can place a short refrigerator or range hood cabinet over a standard height cabinet to fill in the space between the top of the cabinets and the ceiling. Of course, this all depends on the ceiling height and may require some custom millwork or interesting crown molding to fill gaps.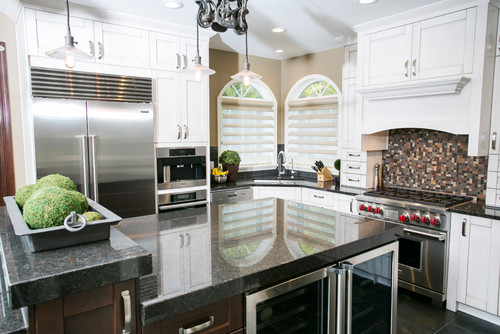 Shallow Depth Base Cabinets
When planning your kitchen renovation project, take stock of where you will be doing most of your meal preparation. This is generally on the counter that the sink is in and the one closest to the range. If you have a back wall counter that won't be used for preparation, consider making the base cabinets and counter only 46 cm (18") in depth. These are generally stock cabinets. Or, make the entire wall a 30.5 cm (12") deep pantry of cabinets, floor to ceiling.
The other one or two counters can be full depth for working on. You will be amazed at how much you can store in shallow cabinets. We tend to lose items in the back of standard depth base cabinets. The extra floor space is ideal for opening dishwashers and refrigerators doors without blocking the area.
Counter Depth Appliances
There really is no excuse for purchasing appliances that are not counter depth any longer. This is the way to go with kitchen renovation today. Counter depth appliances are going to completely replace the dated full-depth models eventually. The look is cleaner and the space savings is noticeable.
While on the topic of appliances, look into French door refrigerators and double door, upper and lower, ovens/ranges. Both take up less space when open. You may also want to consider a narrow width dishwasher or range that is sized for apartments.
Utilize Space above an Island
Whether you have a center island or a peninsula that is open to an adjacent space, make use of the area above the counter. You can have a hanging rack for pots and pans or a ceiling rack for storing stemware. You can even have cabinets that are attached to the floor joists above. Add some interesting LED lighting to highlight the counter below.
Small kitchens are fairly common in urban dwellings. Kitchen renovation and remodeling specialists, like Alair Homes Edmonton, are able to help with the design and construction of tight spaces to make them function efficiently with optimal storage.