Alair Homes Edmonton
April 14, 2017
A Guide to Starting Your Home Renovation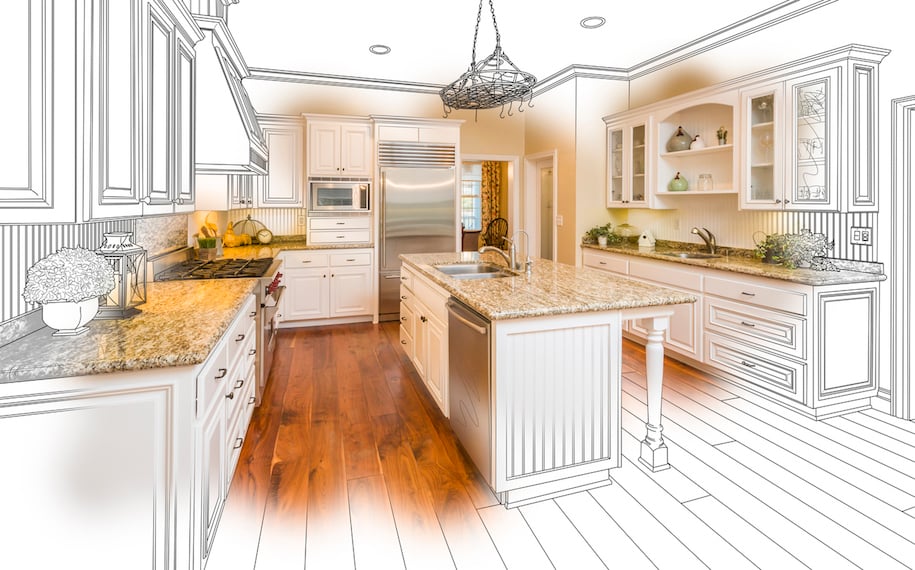 Tags:
The key to a successful home renovation is being informed and prepared. Do your research and hire a contractor you can trust. With these tips from Alair Homes Edmonton to begin a renovation, you will be closer to your dream house than ever before.
What to Know
Choosing to renovate your home is an important decision that requires much time, effort, and planning. Namely, it's a huge undertaking that might make you wonder where to begin. With professional, expert contracting company Alair Homes Edmonton, you will have access to friendly, knowledgeable advice to make your home renovation go smoothly.
Home Inspection
Before you do anything else, hire a licensed inspector to assess your house and structure to see if your plans can become reality (You don't want to tear down a load-bearing wall, for example). The inspector will look at your plumbing, electric, foundation, and more to see if anything needs to be replaced.
Keep in mind that if you are renovating an older home, it may still have knob and tube wiring and copper plumbing, which could be costly to remove and replace. So are issues like cracks in the foundation or a sagging roof.
DIY or Contractor
After your inspection, consider if you will hire a reputable contractor, Do It Yourself (DIY), or a mix of both. Contractors can be found through Internet searches or by talking to friends or family members who have renovated their homes. Be sure to interview contractors and ask for references before hiring them. Also, stop by one of their current construction sites to see if they're organized and productive.
Know Your Budget
Consider your budget and the maximum amount of money you'd like to spend on your home renovation project. Once you have a number in mind, you can either save the money, take out a loan, refinance your house, or borrow from a friend or family member. Included in this budget should be a buffer – about 15% through 20% of the total budget for unforeseen costs or "surprises."
In addition, you can save money by keeping and reusing older, working items, such as appliances, furnaces, water heaters, and cabinetry.
Set Priorities
If you want a whole house remodel and it just isn't in your budget, prioritize. As much as you may want a spa-like master bathroom retreat, a new roof is more detrimental. Sometimes, it might be a matter of choices: a chef's kitchen or a finished basement. You will have to look at your budget and decide where the money will be best spent for your family's needs and overall value.
The Contract
Insist that your contractor write up a detailed contract with start and completion dates. They should also speak with you openly and honestly about what to expect. Be aware that delays and inconveniences are often inevitable. Therefore, communicating with your contractor is very important.