Alair Homes Edmonton
March 21, 2017
DIY Projects: Bring the Nature Indoors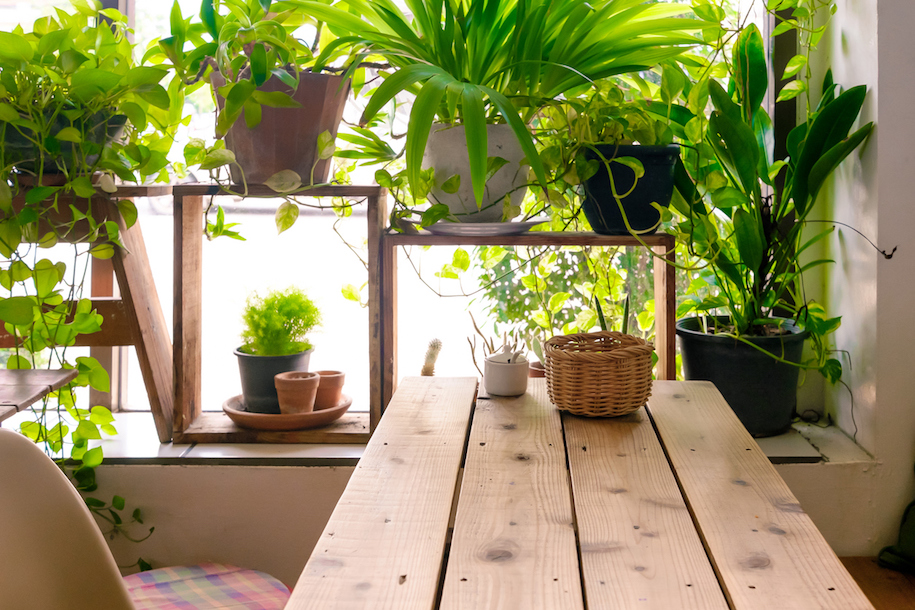 Tags:
Many people are hoping on the eco-friendly bandwagon because it's important to take care of the environment. As a result, many people are choosing everything from kinder cleaning solutions to electric cars. The Earth offers so many benefits including the opportunity to provide clean air. Instead of using tons of air fresheners and humidifiers, just incorporate plants into your home decor and you'll be halfway there. In addition to its air purifying properties, green plants are incredibly beautiful and versatile in any home. If you'd like to bring nature indoors, take some time to try out one of these DIY projects at home.
Moss Wall
This is a really awesome project to do in a workout room or a hallway with lots of light. Choose the size and scope of your project. Find a strong piece of plywood as your base. Utilize a large hot glue gun and a lot of glue sticks to apply the moss to the board. Once the board is covered, you can trim and hang it the way you want.
Hanging Window Gardens
You'll need a stepping stool or a ladder for this project. Fasten a few hooks into the ceiling. Place them in the order you'd like. It could be a circular arrangement or a straight line. Using either a cord or really thick string, attach the planter. In the planter, you can create a terrarium with succulents, small ferns and dirt. You could also use it to plant small plants as well. Make sure the planters are positioned high enough so that people won't hit their heads when they walk by. Make sure they're still low enough so you can water them on a regular basis.
Vertical Gardens
Vertical gardens are both trendy and beautiful. They work well for people who don't readily have the opportunity to create a garden outside. You can easily purchase a vertical garden planter from most home improvement stores. You could place terra cotta plants in rows and fasten them to a vertical base. There are many options to create this indoor gem.
Botanical Prints
This is the easiest option for someone who doesn't really want to get their hands dirty, but still loves nature. Go online to various art websites and take a look at some of the stunning prints. Pick out your favorite and frame them. You could try a gallery wall with multiple prints that are smaller in size. You could even try a large print and frame it in a gold-trimmed antique frame.
Herb Planters
Are you someone who loves to cook with lots of fresh herbs? Instead of purchasing pricey herbs at the grocery store every few weeks, just grow your herb garden at home. You can easily use small vases and label them with the name of each herb. Keep the herbs in an area where they can receive sunlight and still be a fun decor element to the room.
These five options perfectly infuse nature into the home. Some projects are more involved than others. You might want to set aside a weekend to take care of some of the more involved projects. If you're looking for a quick fix, some of these projects are easy to complete after work. Overall, try these DIY projects to add some green flair and new life to your home.