Calling all Edmonton and area artists!
We have a very unique project at one of the homes we are constructing, and the homeowners are looking for some artistic flair to be added to an element of the home. The future home will be a one-of-a-kind suite that will be a rental property, and seen by many visitors from Edmonton and beyond looking for a unique place to stay in a popular mature neighbourhood in the heart of Edmonton.
We are looking for a local artist with the ability to create flat artwork on a large wood panel. It cannot be 3D, as it will need to be able to slide in and out of a pocket, so this must be a consideration of your artistic application. Anything flat or only slightly raised art would work for this special installation.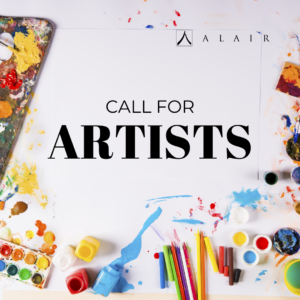 TIMELINE OF THE COMMISSION
Expression of Interest
email [email protected] to offer your expression of interest, inquire further and get more detailed specifications of the installation by January 3, 2023
please provide your portfolio, website, or Instagram account so we can get a sense of your artistic style
Shortlisting of Applicants
Review of artist interest and applications will take place the week of January 3 – 6, 2023
The review will be completed by members of Alair who are managing the project and installation of the art, as well as the homeowners
Selection of Artist
The selected artist will be notified on or before January 9, 2023
Creation of Art
The art must be completed by January 30, 2023
If you have a studio, we can provide you with the wood panel to work on in your studio
If you do not have a studio, please let us know in your expression of interest so we can consider if there will be an option to have you on location depending on your style or application of art
Installation
January 31 or February 1, 2023
Media and Promotions
The selected artist will have an opportunity to be filmed and featured in a 5 minute Global TV segment airing in February of 2023, as well as shared online and social media
The selected artist will have an opportunity to be included in other local TV segment(s)
The selected artist may have an opportunity to be included or featured in an upcoming edition of Alair Magazine 
The artist will be featured in Alair social media content, as well as the homeowners social media channels
The artist can promote the project on his or her website, and/or social media channels
Compensation
The three selected shortlisted candidates will be provided with more information on commission compensation, and potential expenses for us to consider to reimburse for
#BuildingARTyeg
Some more information about us! Why art? We believe art doesn't only live in a gallery. It also lives in our communities. The homes we build and renovate are designed and constructed by multiple creatives and artists. We see these homes as artisanal in many aspects.
We created #BuildingARTyeg 4 years ago with the goal of collaborating with the design and build community in Edmonton and area to collectively celebrate this philosophy, and look at all the artisanal homes beautifying and enriching our communities.
We have commissioned 14+ local or world-renowned artists over these last four years to support art and the artists behind their masterpieces. Additionally, we are multi-year supporters of local art festivals including Strathearn Art Walk, where we sponsor the event, and have even brought a Paw-casso Station where 300+ dogs and their owners got to create their own works of art to take home. It was sooooo paw-dorable!
Alair is committed to the ongoing support of local artists, and this is our way of bringing unique art into our projects, while supporting local artists financially and by introducing them to more people in our communities and beyond.