We all have our festive, family traditions we love to share during the holidays. This holiday season, we might not have a chance to share some of these traditions with friends or family like normal. So, we thought we would share some of our festive favourites that you can easily make and enjoy at home. One recipe is for the whole family, while the other is for adults-only (maybe to enjoy once all that wrapping is done).
Paul's Holiday Pull Apart Bread
Paul and his family like to make this take on two classic recipes. 1) Monkey Bread and 2) the Land of Nod Cinnamon Buns
Ingredients: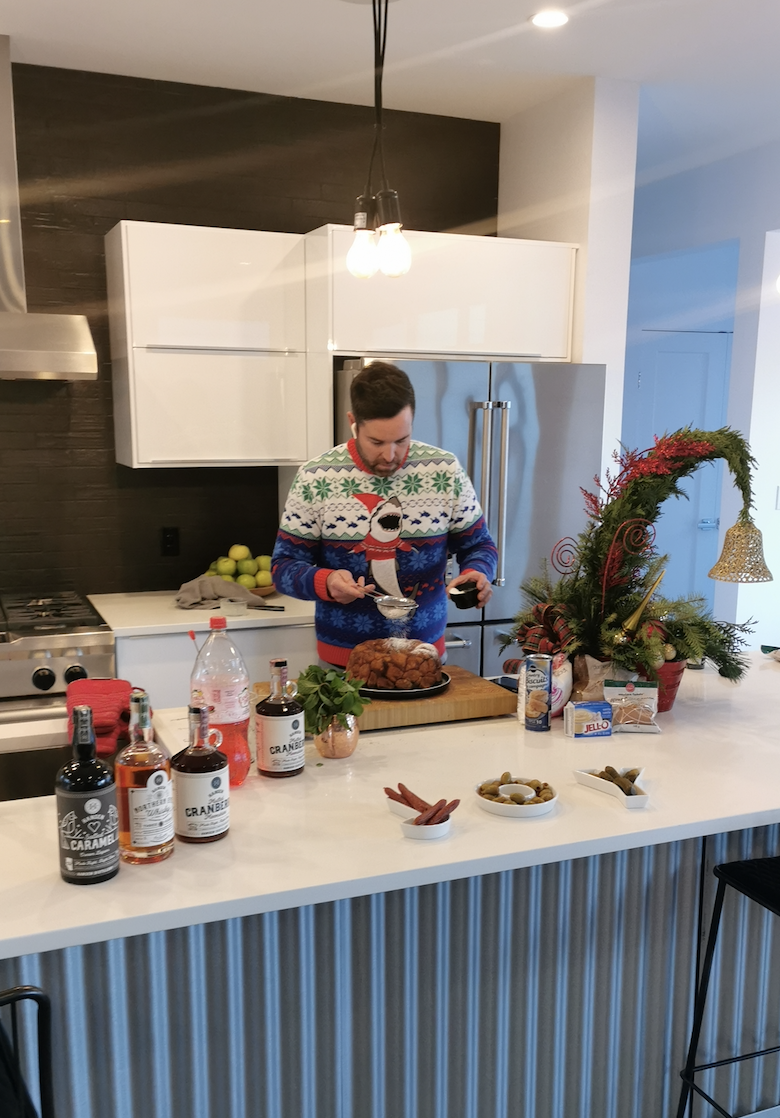 1 cup of brown sugar
1/4 cup of instant vanilla pudding
2 teaspoons of ground cinnamon
1/3 cup of melted butter
3 packages of Pillsbury Country Biscuit Dough
1 tablespoon of icing/powdered sugar
Instructions:
Preheat the oven to 350 degrees F.
Mix the brown sugar, vanilla pudding and ground cinnamon in a mixing bowl.
Open the biscuit dough packages, and cut each biscuit into four pieces.
Toss the cut pieces into the bowl with the sugar mix.
Put the dough pieces into your sugar mix, and coat each dough ball thoroughly.
Dump the dough pieces into a greased bundt pan.
Pour the melted butter on top evenly over the dough bits.
Cook in a preheated oven for 20 – 25 minutes (until the dough is cooked).
Remove and let cool for 10 minutes.
Flip out of the bundt pan onto a plate.
Sift some powdered sugar on top to make it festive.
---
Easy Mulled Cranberry Moonshine Mule
Cranberry Ginger Ale (get diet for reduced sugar option)
sprig of mint
three fresh cranberries
This is the easiest cocktail to assemble, because local Edmonton distillery, Hansen Distillery, has done the heavy lifting by making a cocktail in a bottle.
Simply add your Mulled Cranberry Moonshine in a mule mug or glass filled with ice. Top with the Cranberry ginger ale and garnish with mint and fresh cranberries.