Adding on Activities to Your Home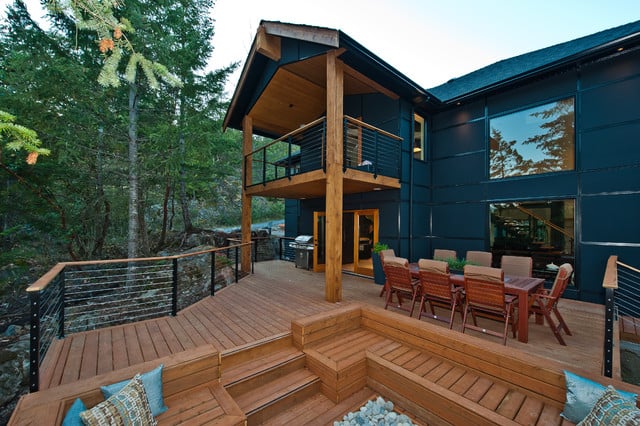 Tags:
As we head into the summer season, families are looking for ways to keep busy, active and entertained. While you could head down to your local rec centre or park, why not integrate some activity into your own home or yard? There are so many options from small to large to have some fun within your own home.
We've done many projects where the homeowners have done exactly this. So let's take a look at a few projects we've done that could work for your home.
Sport Courts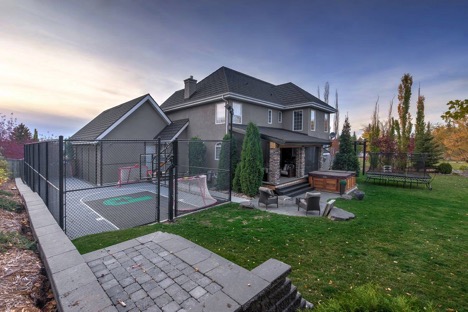 Take your basketball hoop on the garage to the next level with a custom sport court tailored for multiple activities. This particular sports court was made with a slab on a grade concrete base enclosed by heavy-duty fencing and LED lighting so you don't have to worry about changing those light bulbs, and can play even when the sun goes down.
The sport court tiles we selected come from the United States, as we found them to be a bit more budget-friendly and easy-to-install. However, you can source these in Canada as well and the tiles are usually referred to as "flex court". You can Google this and find a few suppliers to use.
Finally, we added some hoops and now it's great for the family to play basketball, ball hockey or pickleball in the summer. In the winter, the family pulls out the hockey nets and uses the rink boards to practice their slap shots.
Large Wooden Swing Set
There are many great retailers that sell swing sets for the yard, but it's fairly simple to build your own and customize it how you'd like to. If you have the space, you can increase the size of the swings so the adults can have some fun too.
Building a larger swing set means ensuring the beams uses are anchored into the ground properly. We suggest digging deep holes and securing the beams with concrete.
HGTV has a great tutorial on how to build a swing set and the tools and materials you'll need. You can find it here.
Zip Line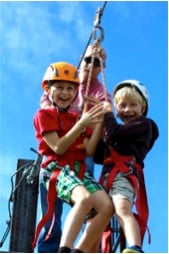 If you have a larger lot or acreage home, a zip line can be fun for hours. All you need is two points in your yard with a good grade difference – one point considerably higher than the other (but not too steep, as you don't want to zip at an unsafe speed), a couple posts and the zip line system, which we found at Back Yard Play Places. It's aircraft grade cable and super secure.
We recommend using two telephone poles that are dug deep into the ground and secured with concrete, and then follow the zip line installation instructions that come with your zip line system. You can find more info on install and anchors here.
And don't forget that safety comes before fun! Make sure you have proper harnesses that fit all family members and be sure to strap on a helmet before you go zipping across the yard. 
Indoor Hockey Rink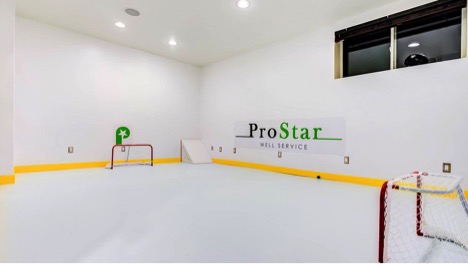 You don't have to be Connor McDavid to get in plenty of ice time. A simple room in the basement can be transformed to a hockey rink by installing synthetic ice and some rink boards. If you don't want to go all the way with a synthetic ice rink in your home, consider installing some rink boards in an attic or the garage for shooting practice. It uses up some empty space and protects your structure from those 100 mph slap shots.
These are only a few ideas to add activities into your home. If you're thinking of renovating or building your home and want to know what might be possible to include, we can work with you to build activities into your plan.
Special thanks to the Bendera family, our wonderful homeowner clients for letting us have some fun adding on activities to their home, and for allowing us to showcase these activities for this blog and for our July CTV ReKnow segment.