Alair Homes Edmonton
May 12, 2017
7 Ideas to Make Your Bedroom More Luxe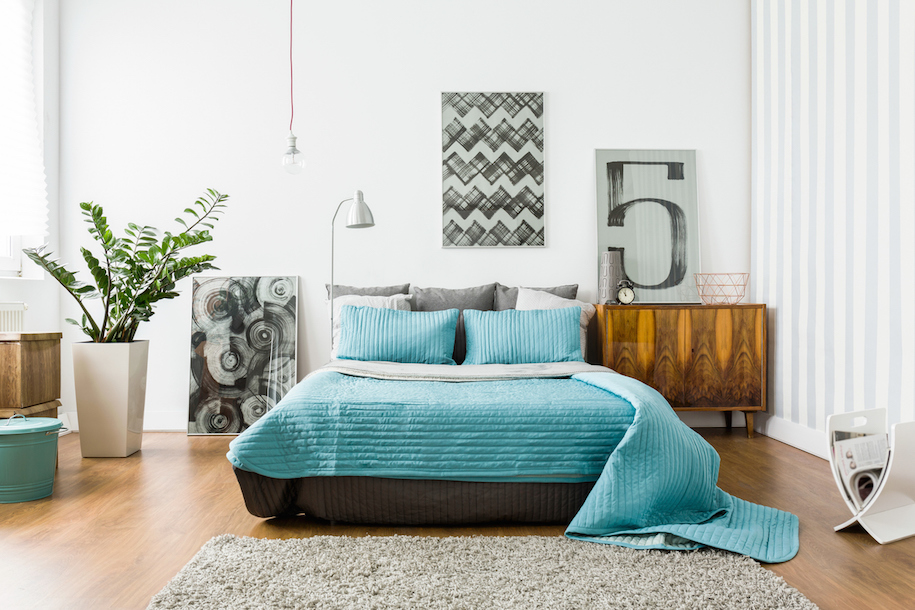 Tags:
Bedroom design is often forgotten in the home design process. Many homeowners focus so much of their time and energy into the creation of lovely children's rooms and guest rooms they forget the master is their own sanctuary. Once you find the time to realize your master bedroom is more than just a room in which you lay your head at night, you'll realize how important it is to ensure it's stylish and chic. In order to help you achieve your desired look, Alair Homes Edmonton offers a few ideas to make your bedroom more luxurious.
Add Fresh Flowers
Fresh flowers are to a master bedroom what botox is to your face. It makes it streamlined, clean, and fresh. The concept is so simple it's amazing more people don't remember to add this kind of luxe addition to their room. All you need is a clear vase, some gorgeous fresh flowers, and a nightstand. The best way to ensure your room is more luxe with fresh flowers is to choose something simple. Peonies, white roses, or white tulips sans any greenery are often the simplest and chicest addition to any bedroom design.
Add A Statement Piece
A gorgeous dresser, lovely gilded nightstands, a beautiful headboard, or any other piece that makes a statement is all you need. This draws focus to one area and changes the overall look of your room as a whole.
Throw On the Pillows
The more pillows you have on your master bed, the longer it takes to make it in the morning. If you can get past the additional time in the morning, you can get more pillows and create a dreamier master.
Remove Clutter
Clutter is the poison that changes all bedrooms from glam to gross in no time. Your nightstand might be where you keep all the things you use regularly, but it's time to move them into the top drawer so you can focus on cleanliness and elegance. Clutter isn't just unsightly but also distracting and can detract from your overall focus. Now is the time to get rid of it and make some big changes in your master.
New Light Fixtures
One of the biggest concerns for many homeowners is the lack of a ceiling fan in the master bedroom. It's vital to the comfort and ability of many to sleep well at night, so don't remove it. Do think about upgrading your ceiling fan to help the room look more luxe. One in a chic silver, one with a bold beautiful light fixture, or one with a streamlined approach can make a difference in the overall appearance of luxury in your master
Art
It's tempting to hang photos of the kids on your wall, but your master should make a statement other than you are a parent. Think gorgeous artwork and beautiful design to help you add some chic luxury to the room.
Add a Feature Wall
If you have a blank wall behind your bed, consider painting it a statement color. A darker version of the color already gracing your walls is a good idea. You can also add shiplap or reclaimed wood to the wall to really make it stand out in a way that screams elegant luxury.