If you're in Edmonton over the holidays, then you're in need of fun things to do. Edmonton has a great variety of holiday activities to do under $20. You can find out more about these exciting activities below starting with the free ones first.
Christmas Tree Light Up
The Christmas Tree light-up in the square is great fun for kids and adults alike. The 72-foot tall tree is adorned with 14,000 lights and is lit by Santa himself. There are carolers, face painters, stilt walkers, and musicians to add to the fun as well. To top it off, there is a fantastic fireworks display.
All Is Bright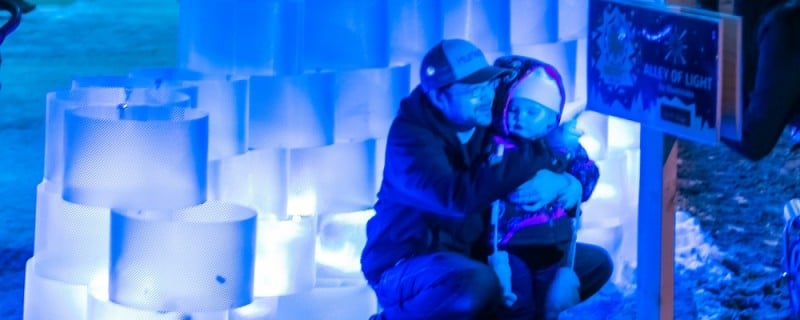 The All Is Bright Festival has themed storefront displays, food, drinks, music, sleigh rides, and a pop-up Christmas display This fun event is a great way to start off the season and your holiday shopping.
Santa Parade
This parade of lights features Santa and allows you to personally give him your letters at the end of the parade. Great for the whole family!
Candy Cane Lane
This ten-block stretch of beautiful residential Christmas decorations and lights is a must. You can either walk the lane or take a sleigh ride to add extra excitement to the evening.
Christmas Sale At The Botanic Gardens
This craft sale offers cookbooks, candles, cards, wreaths, and much more all made by the Devonian Botanic Garden's Crafters Association. Many of these items were made with materials found at the botanic gardens themselves, making them extra special.
Festival Of Light
Hosted at The Edmonton Valley Zoo, this wonderful light display offers dancers, music, skating, and encounters with the animals living at the zoo. Also, don't forget to check out The Wander pathway, the zoo school, and multi-purpose room to complete your visit. Adults $7.50 – $5.00.
Snowflake Sunday
Hosted by the Muttart Conservatory, this event offers face painting, snowflake building, and cactus painting. The feature pyramid has winter scenes on display, and you can take a Muttart-grown poinsettia for your home. Adults $6.50 – $12.50.
Share: