A custom built home designed for entertaining may look like any other well-designed home, but once inside, you'll find some not-so-subtle differences. The kitchens will be larger and meticulously designed for efficiency.
The Curb Appeal
What people see from the street makes a big impression about how and what they think of your home. Work with the design team to make sure its landscaping, front elevation and front door reflect your taste and the statement you want to make to others about your custom built home.
The Foyer
A clearly defined foyer provides a space for you to welcome your guests. Size it according to the number of guests you anticipate. Be sure that there is a powder room nearby, although not visible from the foyer and that you have an adequate coat closet to hang the outerwear.
Traffic Flow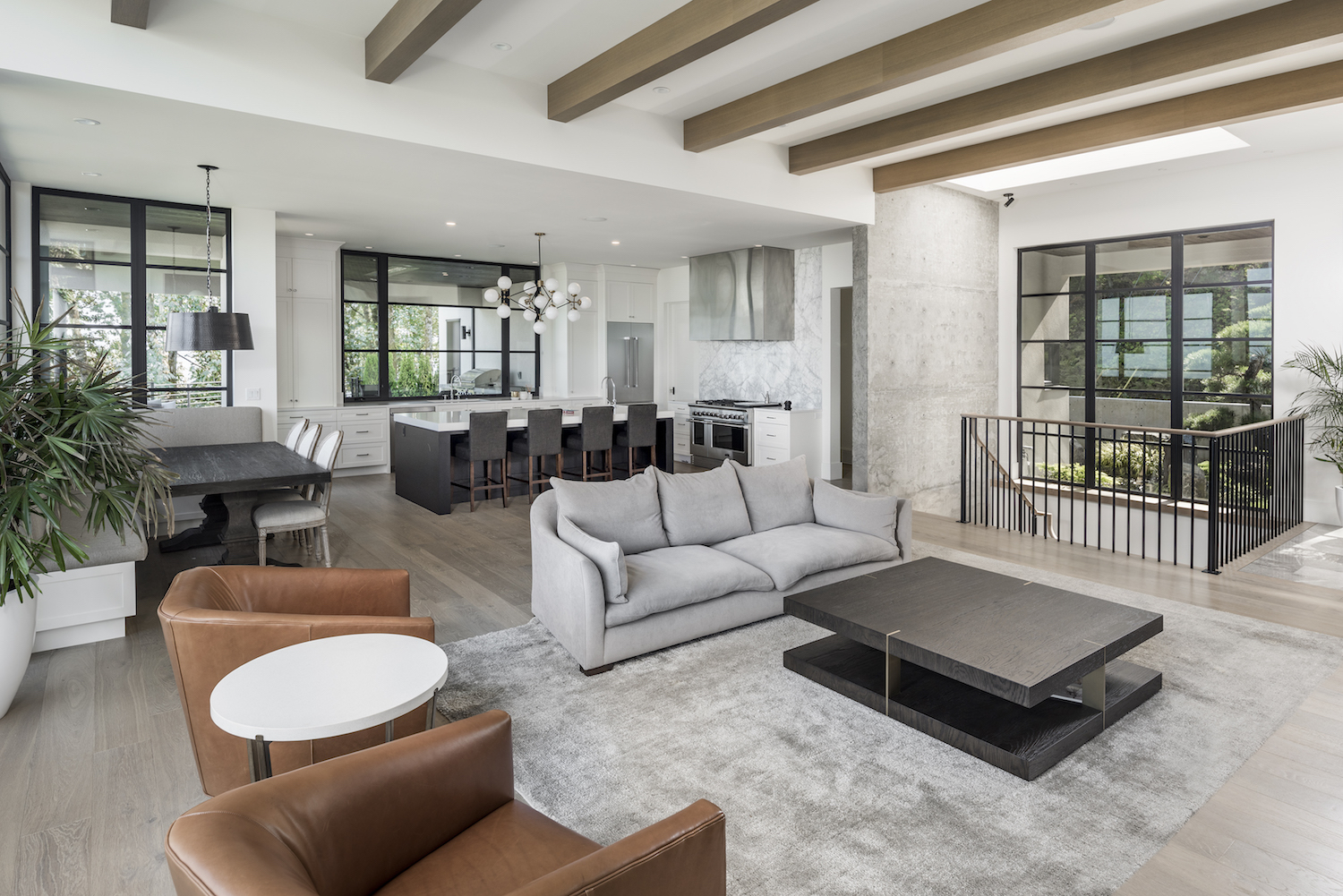 The areas where you entertain should be just a few steps off the foyer, offering a comfortable seating area with smaller pockets for sitting or standing for conversations nearby. The dining area should flow from the living area and into the kitchen, which is commonly the hub of the home.
The Kitchen
Even if you plan to cater every party, you will need to have a convenient and spacious kitchen. As much as possible, plan the design so that it works for everyday living as well as feeding a crowd.
Consider these features for the kitchen:
Two dishwashers will help a great deal with the cleanup. You won't tie up any counter space as you wait for one load to wash and dry and the sink won't be loaded with dirty dishes. If possible, choose a dishwasher with an acceptable noise level. Most provide their decibel levels on the packaging or the information sheets.
An oversized pantry is a must for storage. It helps to have a few pull-out drawers and ample light. If it's possible, estimate the linear footage you'll need for small appliance storage, the extra dinnerware and your normal pantry items. Adequate lighting in the pantry is essential.
A kitchen island simplifies much about entertaining and some consider it essential in a custom built home. Across all price ranges, the kitchen is the most social room in the home and an island makes a perfect gathering place. It's also essential as a central point for organizing the food and serving dishes for entertaining.
Excellent overhead and under-cabinet lighting should not be overlooked. Work with your team to identify the best kind of lighting for the kitchen and where to place them. Preparing food at night is much easier if you have enough light shining on the work surfaces. A light over the sink area is a must, as well as the kitchen island.
Finally, it would be in your interest to consider a heavy duty garbage disposal. Your garbage disposal will take a beating if you entertain a lot. Don't undersize this appliance, but do keep an eye on its decibels.
The Patio
Outdoor living space is a must. Chilliwack's climate is perfect for much of the year for entertaining outdoors. Consider including a fireplace, an outdoor kitchen, seating areas and landscaping. Water features like fountains provide visual anchors and soothing sounds.
If you put in a swimming pool or hot tub, plan a bathroom that guests can access without having to walk through your house. Inviting lighting with highlights on specimen plants and features improve walkway safety and enhance the yard's beauty.
Bottom Line
Every step of a custom built home has its own challenges and rewards. The design process is especially rewarding, although it can be the most challenging as well. It will go much more smoothly with the design and construction expertise of Alair's teams at your side, helping you achieve everything you want in your next home.