Are you a Camrose local who appreciates the many positive attributes brought about by living simply? The wide-stretching prairie and rich farmlands of Camrose epitomize the benefits of a simpler, less complicated lifestyle. How can you reflect that same ideal in your own home? Do you crave an atmosphere that surrounds you with space-saving solutions that don't involve partaking in extensive home renovation projects? Now is the time to apply the KonMari approach to your custom home to showcase what matters most to you.
KonMari Closets in Camrose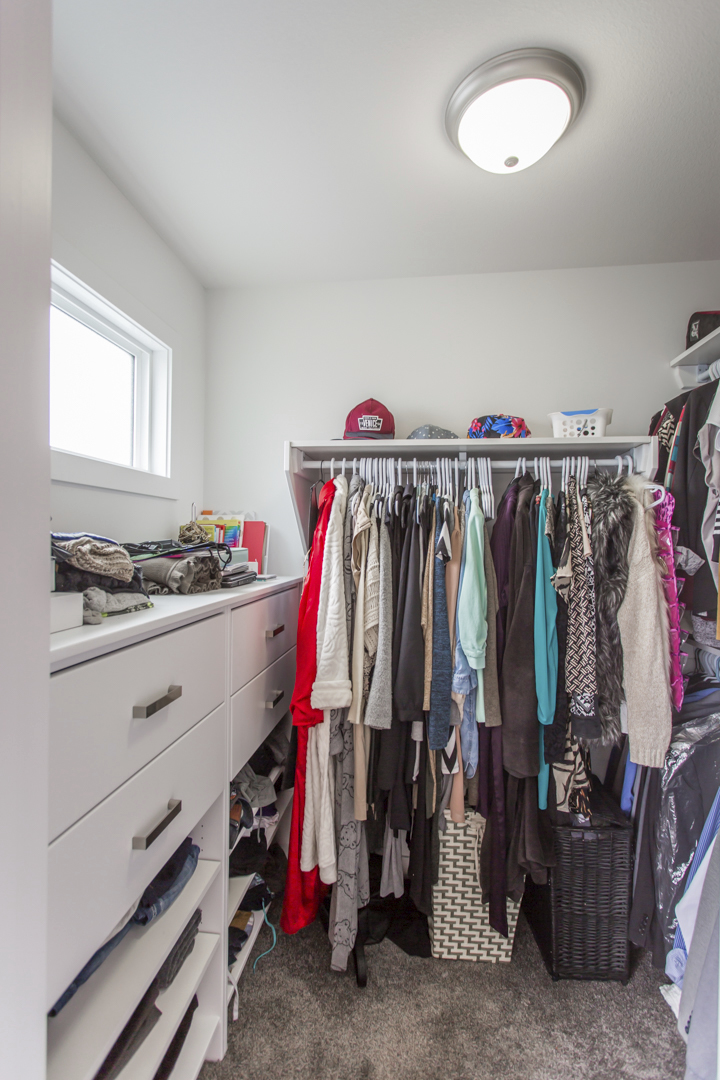 Challenge yourself to create a workable space within your means. When you reorganize your space the KonMari way, you do just that. A large home renovation project to increase space is a short-term fix for a long-term issue. Is it true that less can be more? Find out the benefits of simplifying for yourself by applying the KonMari method to your closet space. Here are some of the organizing secrets a KonMari closet uses to solve "overcrowding" :
1. Dividing Drawer Inserts: These nifty space dividers provide straight lined elegance to your storage space. Drawer inserts 'draw the line' at fruitless rummaging through drawers. Instead of struggling to find a specific article of clothing, you get instant access to any choice pieces that may complete your ensemble.
2. Handbag Hanging Hooks: If you want easy-to-install space saving hardware look no further than the hook aisle. Straps on purses or totes tangle easily. Do you struggle to separate your heels from your handbags? When you're running late, hooks create space dividers that make grab-n-go days a little bit easier.
3. Helping Hands: Helpful hands make light the work. Every home renovation project has some amount of work involved. If you want to create a useable space, focus on your folding skills. The right fold on your favorite article of clothing keeps it from taking up too much space. KonMari closets expound on the necessity of keeping the things you love neat and tidy and getting rid of any unnecessary items. If you care about an item of clothing enough, keep it but present it in an organized fashion. Toss the extras and focus on the uplifting things in your life.
Cleaning Custom-Made For You
Represent the timeless, classic beauty of your Camrose neighborhood by embracing the space you have. Statuesque structures and open spaces cater to an inherent need for simplicity. Your closet can reflect that same appreciation for picturesque minimalism and spatial clarity. Before you follow any knee-jerk reaction to enlarge your space via a home renovation, reorganize your closet. Get in touch with Alair homes today to discover how a custom home can fulfill your desire for simple pleasures.
Share: