Your floor plan will soon become the foundation of your life, so it needs to fit your lifestyle as well as your aesthetic preferences. You need cost-efficiency, functionality, and comfort, so the task ahead can be an intimidating one. Asking the right questions will make the process more manageable.
What will your future bring?
Preparing for a new family isn't as simple as building extra rooms. An open plan home is poorly suited to family life, so if you have children in your future, consider the privacy of your living spaces and the safety of your swimming pool area. A livable design is a safe one. Multi-generation properties need wider doors, fewer stairs, and step-free shower access.
Keep the natural footprint you are creating with your custom home in mind when choosing a floor plan. A small footprint needn't mean a small house. Your custom built home can be a multi-level one, so consider how you'd like to use your vertical space.
What natural features surround your plot?
If you're lucky enough to find a plot of land with a view of the surrounding natural elements, your floor plan should take advantage of it. Situate the windows and entry points of your custom built home to leverage the natural heritage surrounding your site.
Do you intend on entertaining?
Flow is a frequently-ignored aspect of floor plan design. Your custom built home must cater to your lifestyle preferences. If you like to entertain, you'll need a kitchen that flows easily into your living and dining spaces. Entertainment areas must be sized for the number of people they must comfortably accommodate, and landscaping features like pools and fire pits should be built with your social preferences in mind.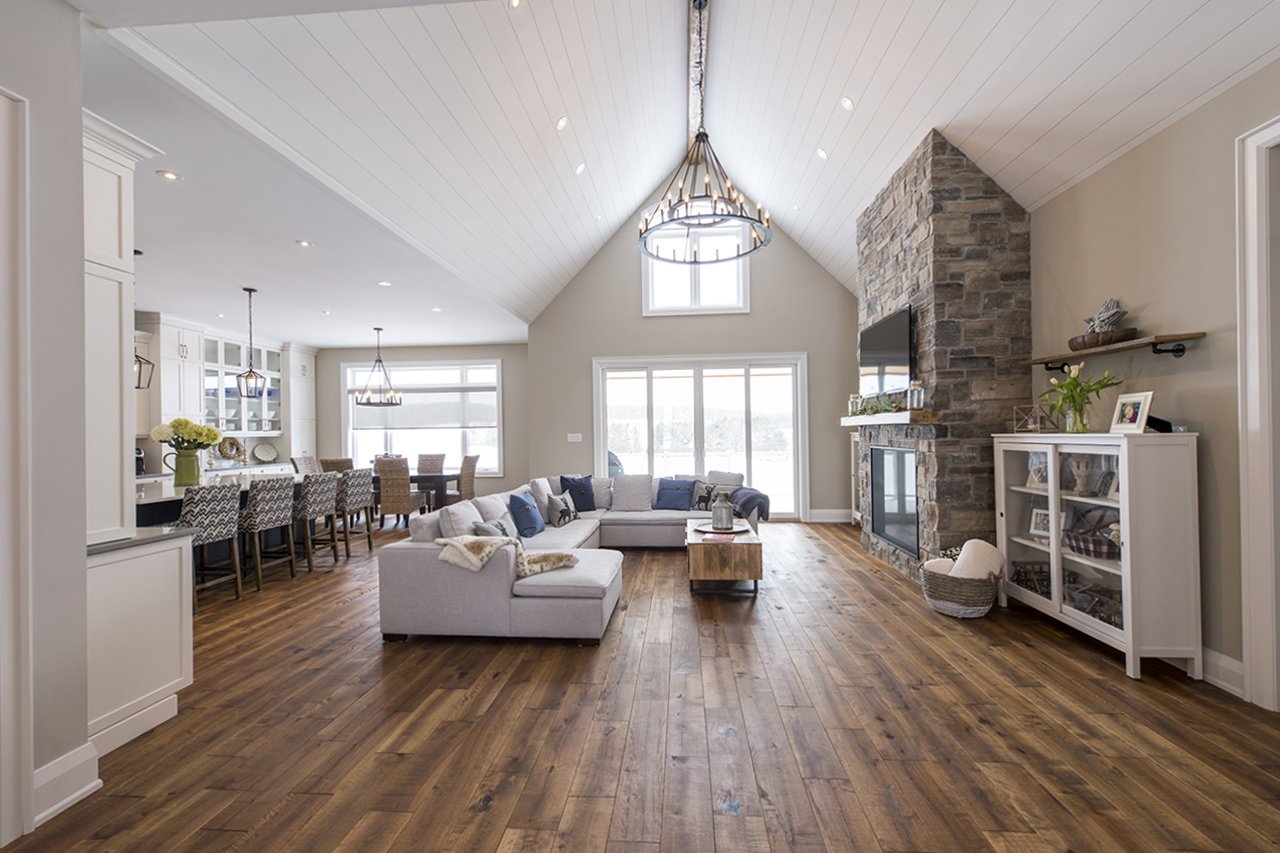 How sustainable is your concept home?
Ceiling windows and skylights might be beautiful, but they have costs. Your heating and cooling bill will rise and fall on the basis of your floor plan, so when you design it, ask about each feature's impact on your utilities.
You'll need to prepare some breathing room for your future budget, particularly if you plan on starting a family. Resale value is equally important. Curb appeal, kitchen, and bathroom space are three of the most important ways to maximize return on investment upon resale, so prioritize them.
How much space does your furniture take up?
That beautiful living room suite is replaceable, but it demonstrates your aesthetic preferences, so it's a good idea to plan around its dimensions. It's difficult to conceptualize size when you're working with a 2-D sketch, so physically measure your furnishings.
The home of your dreams isn't always the most comfortable one, so while it's important to dream, never forget the practicalities of your lifestyle.