When it comes to buying a home, many people search for similar things. They want a great school district, a location close to work and recreational activities, a location with outdoor space to enjoy and a friendly, safe community. In addition, there are several popular interior features that most individuals find appealing. Buyers spend endless hours searching for everything they want in a home, and very few are able to find it all. As a result, many are turning to the better option, building a custom home, to get the home that they want in their desired location.
Custom Home Interior Features
Whether building a custom home or buying existing inventory, the list of essential interior features looks similar for many buyers. Adding these features into a custom home is a sound investment because it not only enhances the current homeowners' lifestyle but also often increases home equity.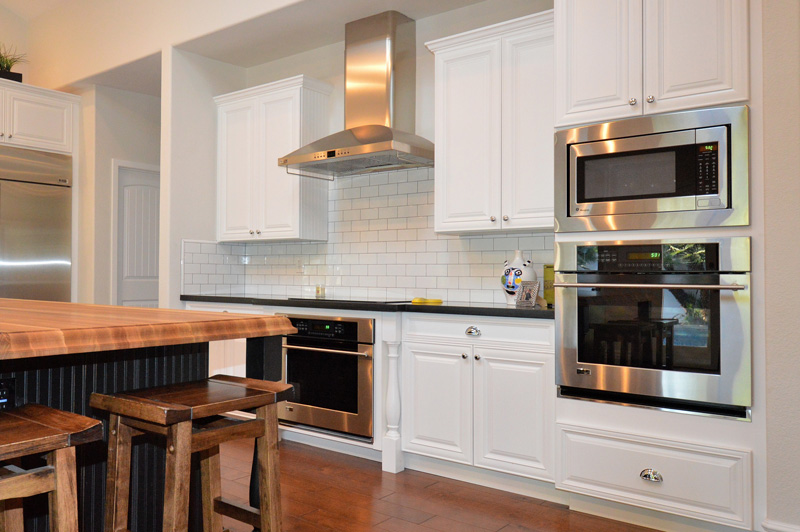 Many of the most important features for homeowners are found in the kitchen. Eat-in kitchens that are open to other areas of the home and complete with granite countertops, new stainless steel appliances, including double ovens, gas stoves and energy saving refrigerators, and large islands with storage make prepping and sharing meals enjoyable whether the home is for a growing family or busy executive who loves to entertain.
Some other interior features considered most important are found throughout the home. Hardwood floors and fireplaces give homes a rustic, lived in and welcoming feel that invites conversation and helps families to tune out the televisions, computers and video games. Hardwood floors are also durable when compared to carpeting, and a sound investment that many families are willing to make when building a custom home. Central air conditioning further adds to the year round comfort throughout a home and is considered very important by 60-percent of people in all age groups according to a recent poll.
Next, we move to the master bedroom. This is the homeowners' retreat from the daily grind and where they go to relax, sleep and spend intimate time. Some of the most asked for features in this part of the house include an en suite bathroom and a large, functional walk-in closet. Walk-in closets provide extra space that allows for true organization, and they are also recognized as a status symbol in any home. En suite bathrooms are functional rooms that provide a point of sanctuary for homeowners. Modern en suites can be quite elaborate, and many now include double sinks, full glass enclosed showers with multiple jets, heated floors and even televisions and fireplaces. Combined, these two features are considered essential by many who are in search of the perfect home.
Custom Homes Warranties
Finally, many potential buyers find value in is purchasing a new home. Across the board, new homes are lower maintenance and often come with warranties to cover any major or minor failures that may arise. New homes also offer customization options that homeowners often cannot find in older homes without undergoing major renovations. Many homeowners realize a significant cost advantage when buying new, and perhaps that is why more than 40-percent of potential buyers are willing to pay more to get a home that is less than five years old.
If you are like many potential buyers, some or all of these features are important to you, and building a custom home may offer the perfect solution to getting exactly what you want. At Alair Homes, we are an expert team of custom home builders. Our locally owned offices help clients realize their dreams with exceptional communication and true transparency. Call us for a free, no obligation consultation to learn more.