A home renovation can improve the value of your home and add to your quality of life. Whether you plan a simple sprucing up or a major renovation, it pays to remember the old adage, "let the buyer beware."
You may think you've covered all the bases with your budget, but life sometimes throws you a curve ball and suddenly you're faced with a cost you didn't anticipate. Below are some common hidden costs you would be well aware of to avoid having your home turn into a money pit.
1. Structural problems
Major renovations can unearth major structural problems with your property like improperly installed wiring, water pipes that have seen better days or a sinking foundation. This is where a trusted contractor can make all the difference. You can trust Alair Homes Victoria to thoroughly inspect your property for existing structural issues that can affect your renovation.
2. Building codes
An experienced contractor will file applications for building permits for you. What work can be done may depend on where you live and the present condition of your property.
3. Higher taxes
You may be unaware that your permit also gets sent to assessors who may decide that your home improvements will increase the value of your property. This can raise your property taxes.
4. Higher utility bills
It takes a lot of energy to make renovations and it has to come from somewhere, so don't be surprised to see a surge, no pun intended, of your electrical costs.
5. Waste disposal issues
You'll probably have to put up with having dumpsters ad portable toilets on your property while work is underway. Depending on where you live, you may also be charged a fee if the dumpsters are located on a public venue.
6. Landscape repairs
Damage may occur to your surrounding property as a result of keeping those equipment vehicles and disposal units close at hand. Anticipate that you may have to replace plants and repair lawns as a result.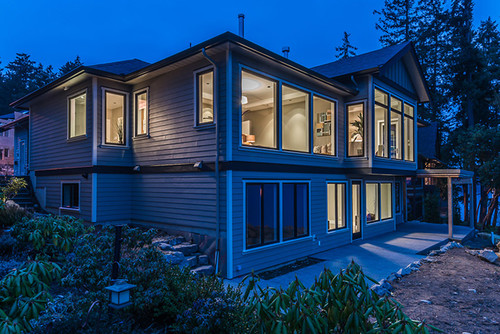 7. You may have to eat out (or order in)
In particular, this unanticipated cost applies to kitchen renovations, where you may find you can't cook at home. Include the costs of dining out in your budget.
8. Protection for your pets
If the renovations are major, consider that you may have to board your dogs or cat. This keeps them safe from harm and prevents them from interfering with the contractors' work.
9. Storage
Big home renovation jobs may require you to store your belongings off site. It provides workers with a clear space to work in and protects furniture and other precious items from damage.
10. Last-Minute Decisions
When you sit down with your contractor, it helps to have a clear idea of what you want done. Unexpected expenses can occur when you constantly change your mind about the job. An estimate is only as good as your specifications to the contractor.
Working with a reputable and respected contractor like Alair Homes Victoria can help you plan your renovation. Our project managers bring years of experience to the table to deliver an estimate that can anticipate costs.
Share: