These are the top 5 elementary schools in Ontario based on the past 5 years according to The Fraser Institute. The Fraser Institute evaluates schools based on grade 3 and grade 6 reading, writing, and math scores along with the gender gap in reading and math.
Arbor Glen utilizes open classrooms surrounded by the library and technology resource centre. This layout is a metaphor for literacy which helps all students, including the 70% who have English as a second language, to succeed. Students represent more than 25 different countries giving all students an international experience to help each student become cultural literate and understand the world from more than just a textbook. Arts, language, mathematics, physical education, science and technology, and social studies all play an important role as teachers provide quality programs.
Kennedy's motto is "Learning for Life, Striving for Excellence". This is shown throughout the school as students learn within a safe and caring environment to not only teach academics but to teach students how to be socially responsible citizens. Along with reading, writing, math, and science, character education is taught and promoted throughout the school. Daily Physical Activity (DPA) is also promoted to help create well-balanced students. Teachers, parents, and students work together to achieve all these goals so students become lifelong learners who always strive for excellence.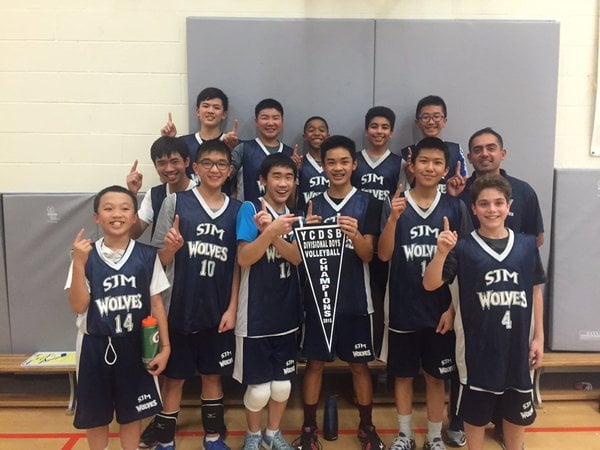 St. Justin provides area students a Catholic education with a staff that is committed to providing an equal and inclusive education that promotes human rights and social justice. Clear policies and procedures are in place to help all students understand expectations so the school day runs smoothly and all students are given the opportunity to learn in a safe environment. Both teachers and parents work together so students succeed. Monthly virtues help students build character and learn how to work together with each other and their teachers and parents.
With approximately 325 students, Hillmount is a Study in Educational Facilities school which gives the school special features such as interchangeable furniture and is climate controlled. Students are encouraged to develop and effectively use their knowledge, skills, personal values, and attitudes so they have the tools which enable them to succeed and overcome challenges and changes in life. Independent thinking, participation, exploration, and experimentation in education and throughout life is taught and encouraged in every area of the school. Students are expected to take responsibility of their education, actions, and behavior to provide a safe learning environment where every student is respected.
William Berczy's mission is "To advance student achievement and well-being through public education, which motivates learners, fosters inclusion, inspires innovation, and builds community." Students learn in a safe, welcoming, and respected environment so they grow intellectually, socially, and emotionally. Parents are encouraged to communicate with all the staff to help their child achieve their goals and feel a part of their school. Responsibility, equity, and inclusivity are demonstrated by the staff and are also expected from the students so all students have the ability to learn and grow.
Share: