Preserving history is an important part of the commitment that The Etobicoke Historical Society has made to citizens of and visitors to this interesting part of the country. The society ensures that stories and artifacts from the past remain available for scholars and interested individuals alike so that they may learn from the past and continue to grow as a community.
What is The Etobicoke Historical Society?
The Etobicoke History Society is an informative and knowledgeable caretaker of the past. They keep the past alive and facilitate the sharing of information so that others may learn and enjoy. The society maintains a rich archive of stories and photographs in a diverse online library including specifics on important people, places, events and street names. The library is easy to browse anytime, making it a historically significant archive that is open for all to enjoy.
Events and Speakers Nights
For individuals who prefer to learn in person, The Etobicoke Historical Society offers regularly scheduled events and speakers night, with an easy to navigate calendar of events available on their website. Expert speakers join the society on scheduled evenings to share stories and information in an interactive forum that is open for all to participate in. Events are added to the calendar regularly, so check in to find the latest information.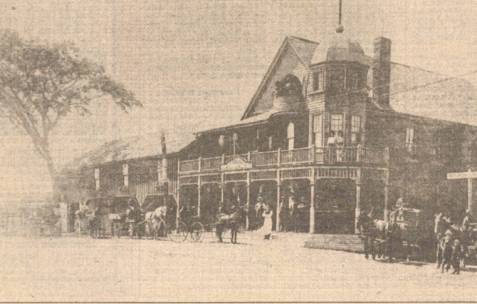 Blog
With such a large archive of historically significant facts, stories and photographs to maintain, the Etobicoke Historical Society is constantly in a state of change, and they want to keep the community involved. The society's blog includes information on all the latest happenings and issues that are important to historical preservation and the community as a whole. Reading it is a great way to stay informed and share your opinions about things that matter to you most.
Etobicoke Historical Society on Social Media
For those who want to regularly share their opinions and stay involved, social media offers a great way to do just that. The Etibicoke Historical Society maintains Facebook and Twitter accounts, and they welcome likes and responses from visitors. Become a fan of the society on Facebook to share your stories and experiences, or follow them on Twitter to stay involved with live updates from events and the latest information about everything related to the heritage of this great city.
Membership
For the most involved historians, consider a membership to the Etibicoke Historical Society. Membership offers you the optimal experience, where you can get involved in current preservation projects, stay informed and even receive free general admission to Montgomery's Inn Museum and 10-percent off in the gift shop. To learn more, visit the become a member page on their site.
Whether you decide to browse the site for information, participate in a speaker's event or become a member, the Etobicoke Historical Society offers numerous opportunities to learn about history and gain a little perspective in your modern, hectic life. Take some time to gain some insight and a new appreciation for the past today.
Share: