Owning a masterpiece home does not have to cost you an arm and a leg. The secret here is choosing luxury features that produce optimal comfort at a price that does not drain your wallet. Homeowners today have a high affinity for comfort, style and sustainability.
Conserving the environment is a hot topic in the 21st century, right? It is on this basis that homeowners are encouraged to incline more towards eco-friendly options, and  today's market is considerate about this. With that said, it is now time to take a closer look at luxury features that will make your custom built home the best it can ever be.
1. Going Green
In the past, only the most luxurious homes featured indoor spaces filled with plants. This trend is something that, today, has reached the homes of many. Fact is, keeping an abundance of greenery in your home is something that has caught on as one of lifes best practices. Organic gardens are renowned for boosting a home's value. What is more, the gardens are not only attractive to the eyes and refreshing, but also help in noise reduction and offer effective insulation. Greenery can be in form of gardens on the roofs and walls as well. If you have always wondered about how to infuse a sense of luxury to your custom built home while conserving the environment, this is the way to go.
2. Jacuzzis and Spa Like Conveniences
Who doesn't love relaxing after a long and busy day? There is no better way to reenergize than with a spa-like jacuzzi bath tub. You will be waking up every morning feeling rejuvenated. The options available today dazzle in style and price. Modern whirlpool baths have what it takes to accommodate more people and enhance comfort. For example, some have unique slots to place your wine glass as you relax. Add massaging jets and cozy seats to the mix and you will realize that this is a must-have.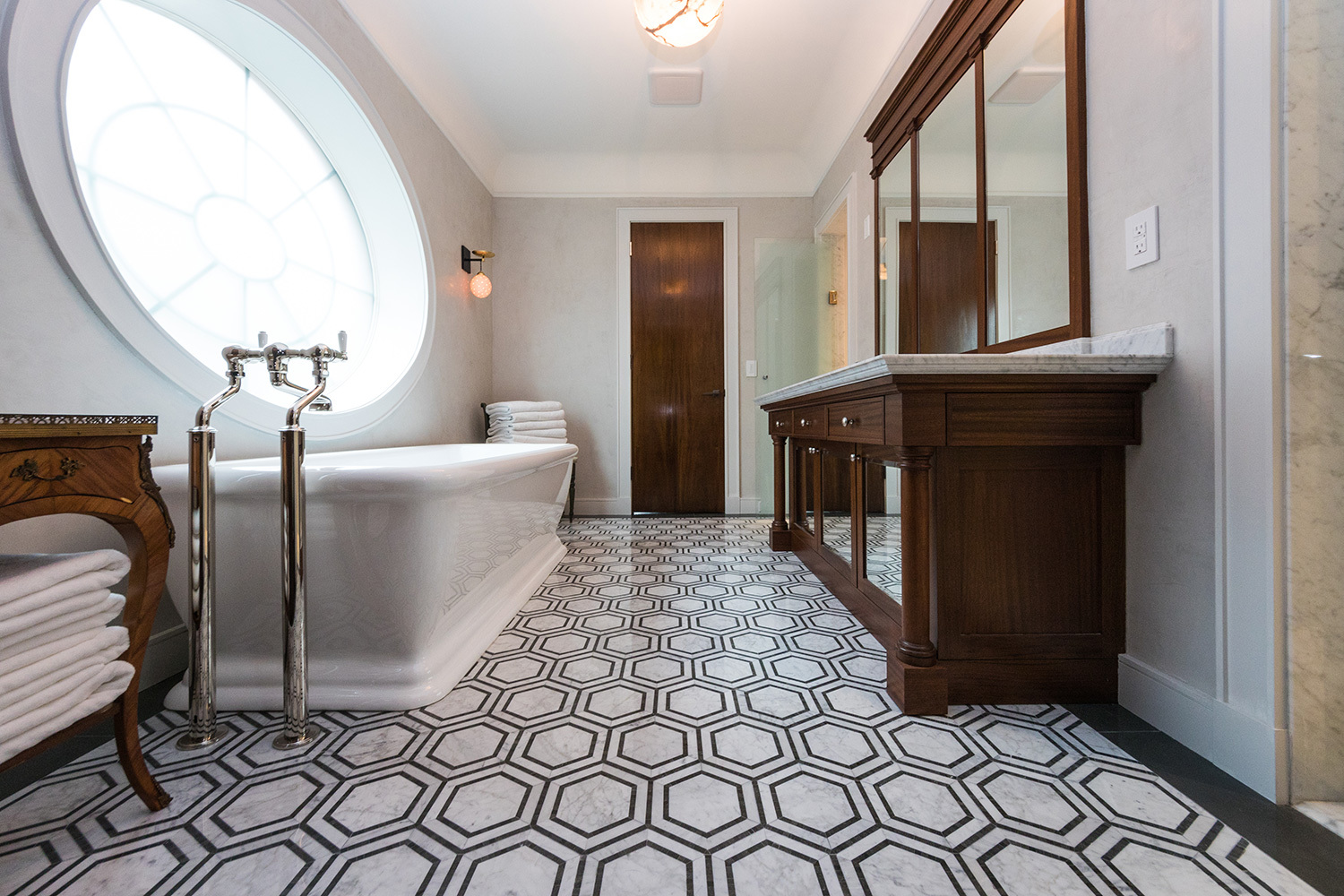 A strategically placed tub offering a view of picturesque sceneries is sure to impress. It goes without saying that outdoor jacuzzis have been a well enjoyed past-time with friends. Bring this luxury item indoors and you are sure to enjoy year round. A resort style bathroom is a luxury feature you will thank yourself for!
3. Cascades
Cascades are notable beauty features, and they are known to play a major role in helping you unwind. This has not gone unnoticed by the better part of homeowners explaining why cascades continue to grow in popularity. Cascades come with a touch of beauty as well as comfort. The sound of running water is known to soothe and calm people. If this sounds like something you would like, you can never go wrong with having cascades in your cherished home.
Cascades are a perfect example of modern home improvements that are in most cases found in living spaces or home offices. Even so, cascades are not limited to the indoors as they are among the best outdoor options thanks to how they blend with nature to give a more naturally refreshing experience.
Conclusion
Owning a custom built home is something that makes most people happy as a clam on high tide. With the many luxury features on offer today, there is never a shortage of options that can help brighten even the dullest of living spaces. With the above information, you now have a few options of luxury features that are worth every penny. Discuss your favorite options and budget with your builder today!