Home improvements are a sure fire way of making your living space feel more comfortable and even improve your mood. No need to turn your house upside down as a few simple changes are all you need to achieve more peace of mind. There are no limitations to the extent you can go in making improvements in your home. Here are a few inspiring hints to help you get started.
Exterior
Taking care of the exterior is the best way to get started when it comes to home improvements. In case you live in an apartment or rented house, you might not be able to tamper with the exterior entirely. If possible, however, you will be amazed at how small changes like a simple cleaning can make a big difference. Dirt makes a home look drab and old. Hire professional cleaners to remove debris on your roof, and clean your windows from both the inside and outside. Clean exteriors are naturally appealing and will improve your mood even before you walk into the house.
Landscaping
After cleaning the exteriors, you might want to improve the look of your yard. Many people maintain flat, boring lawns that have a hedgerow or simple grass. To liven up your home exterior space, choose plants that can flourish naturally in your environment. Get to work when you are sure that the weather is conducive. If your budget allows, a landscape architect can help design the landscape in a unique, yet highly functional way. You can also add features such as rockeries, ponds, and paths to achieve an excellent result.
Window Boxes
Plant colorful flowers and plants in window boxes and place them on every front and back window. Consider the colors that make you feel good, and feel free plant herbs which you can later harvest and use in the kitchen. Window boxes are not expensive; therefore ideal when you have minimal funds. Caring for all the greenery can also help to promote a positive well-being.
Repaint the Front Door
Often overlooked in home improvements, your front door can greatly effect how you feel whenever you get home. Painting the entire house might be an expensive project and time-consuming, right? However, painting the front door will give your home a new, fresh look in just a few hours. It should be welcoming and appealing to you and your guests. A good way to go about this is picking a contrasting, fun color. You can always repaint the door with a different color whenever your taste changes.
Wall Textures and Color
If you wish to renovate your home without making any changes to your decorations and furniture, you might want to remove the old plaster or wallpaper. A brick wall is a compelling feature wall when placed in the right spaces. White walls are clean, crisp and trigger feelings of peace and calmness. There are varieties of wallpapers that come in different colors, patterns, and designs today. Choose the design you love and colors that make you feel at ease. If you wish, you can deviate from the norm and add wallpaper on your ceiling. Consider the color scheme of your home when deciding on the wallpaper to use. Go with bright and bold patterns if you want a contemporary house. For a classy and vintage touch, farmhouse or Victorian prints will do you good.
Cover the kitchen, laundry and study room walls with brightly colored wallpapers; they are energizing. In the bedroom, blue wallpapers or other soothing colors are the best. Greenery and floral wallpapers will welcome nature into your house. Since nature has positive effects on the mind and mood, nature-themed wallpapers are a good idea.
Final Word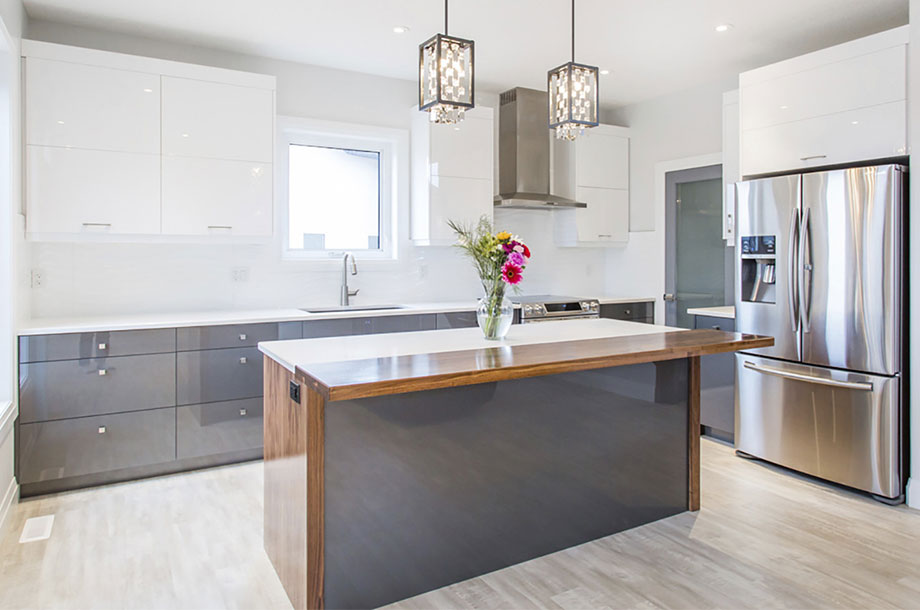 Truth be told, the look of your home interiors and exteriors can either affect your mood positively or negatively. If you want good vibes, prepare a home improvements budget and put the above to action!