You may not want to give your home a complete makeover right now, but you can give it a new look with just a few accessories. The following accessories can upgrade your vibe and make life a little easier.
Terrarium Planter
A terrarium planter is perfect if you do not have a green thumb. You want to place a hardy cactus or air plant in the planter because these plants can survive on air and mist. You can place your terrarium planter on your desk, coffee table or in your kitchen.
Picture Rails
Picture rails are ideal if you do not want to hammer any nails into your wall. All you need is a screwdriver and level to install the picture rails, and you can place several framed pictures on each rail. This makes it easy to switch out the pictures whenever you want to change your display. You can also use the ledges as a spot for small items such as your mail or keys.
Tech-Storage Boxes
There is nothing more frustrating than losing your remote control or cell phone charger. A tech-storage box is just what you need to store your devices in one spot. All you need to create this storage solution is a decorative hinged storage box. You can place the box on your coffee table, end table or nightstand.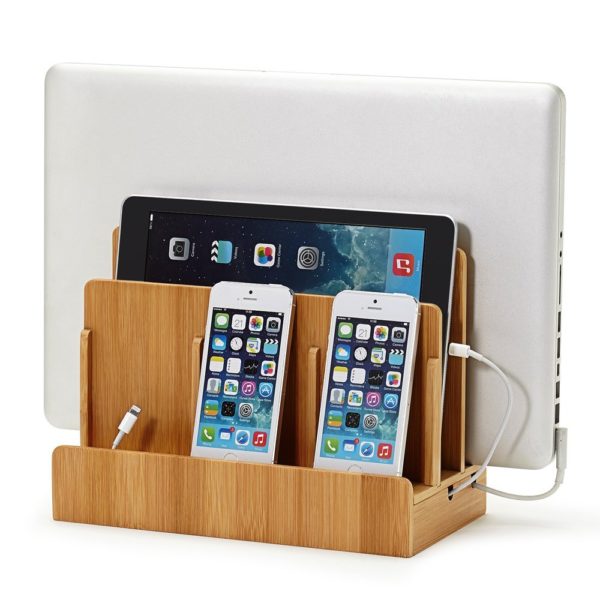 Charging Station
It is no secret that technology is a big part of modern living, and this is why you need a charging station in your home. You can create a charging station using a desk, cabinet or floating shelf. One idea is to use butterfly clips to gather and clip several cables to the back of your desk or floating shelf. This way, you can hide your cables when you are charging or using your electronics. You can also hide the cables by drilling a small hole in the back of a cabinet and threading the cables through it.
Chopping Station
A chopping station is the perfect addition to your kitchen. Your chopping station can be as simple as a cutting board, knife rack and designated spot on your counter. You can also replace a drawer with a pull out chopping board with a hole in it. A garbage can is placed under the hole so you can clean up as you cook.
Sink Grate
A sink grate is perfect for keeping your sink and drain clean. You are going to place a fitted grate in the bottom of your sink to separate your dishes and the bottom area. The best part is the grate doubles as a drying rack.
Leaning Mirror
A leaning mirror gives you another spot to check your appearance and creates the illusion of more space. You can add a touch of style by investing in a mirror with a decorative frame.
Swing Arm Plug-In Sconce
A plug-in sconce is just what you need to add ambience and light to a specific area of your home. You can use a swing-arm sconce as an alternative to a hanging pendant.
Are you planning to make a big change to your home? You can contact Alair Homes Saskatoon to find a qualified contractor in your area. The company works hard in home remodels and custom home building.
If you want to keep your changes simple, all you need to do is invest in accessories such as a hinged storage box or plug-in sconce.