Meet the team Regina
Alair Homes serves the great communities in and around Regina by providing high-quality custom-built homes and historically appealing yet modern renovations. Our company takes pride in the multi-million dollar estates and budget-friendly starter homes we have created for residents in this beautiful area, and we put the same level of care, workmanship, and top-notch customer service into every home we build.
Dallas Willness heads up the Alair Homes team in Regina as the Regional Partner for Saskatchewan. His hands-on approach to providing the very best service and transparency in the building industry are two major factors for Alair's success in Regina and across North America.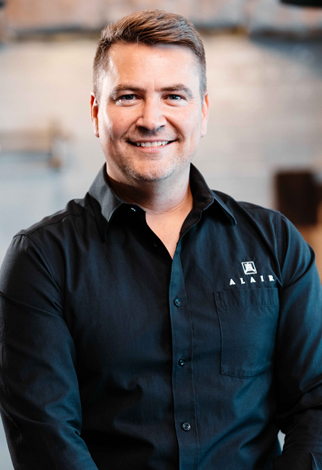 Dallas Willness
Partner
Dallas has had a love and passion for construction from a very young age. For the past 13 years he has brought an unsurpassed level of energy and commitment to customer service and management in the building industry. Dallas is extremely excited to service his clients, delivering custom homes and renovations and ultimately the product and service that he himself would look for and expect in a custom home builder. With his relationships that he has developed with skilled trades, suppliers, mortgage brokers, realtors, land developers, Dallas is an asset in many ways.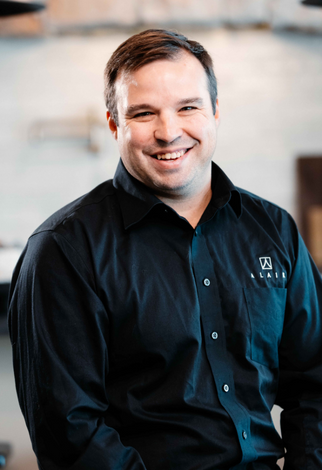 Mikhail Polischuk
Partner
Mikhail Polischuk has incredible knowledge and history in the construction industry. He has succeeded at challenging tasks such as lifting houses to demolish and replace existing basements, or completely gutting and re-doing heritage homes. Mikhail enjoys working with clients and keeping them informed and involved every step of the way. His goal is to "Wow" the client each and every time. Mikhail enjoys a challenge and takes pride in his creative critical thinking and problem-solving abilities.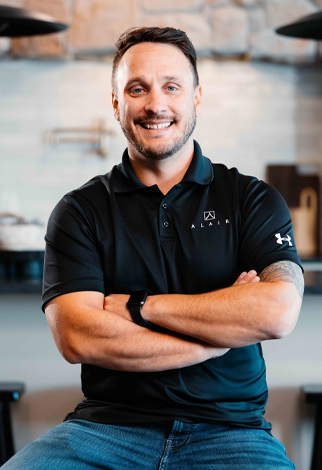 Joel Switzer
Partner
Joel is passionate about turning dreams into reality! Taking someone's thoughts or ideas, planning them out, making them into a reality on paper, and then taking that reality and creating something amazing. That's what he absolutely loves to do! An interesting tidbit about Joel is, during college, he decided to go on a mission trip to the Caribbean where he was able to do a few construction projects. During this trip, it sparked something inside of Joel and the importance and value of giving back. Joel chose Alair when he saw an excellent opportunity to grow his career, and he's done just that over the last 10 years with the company. Now a Partner with Alair Regina, Joel loves his wife, and two daughters, and stays busy with sports such as golf, hockey, baseball and anything that involves a team, really!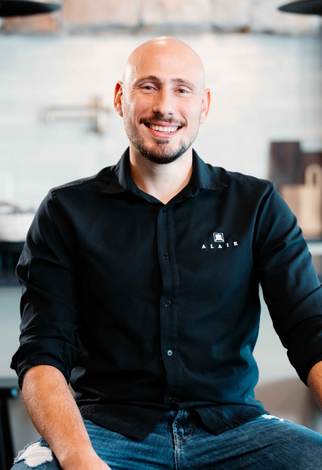 Matthew Stevens
Project Manager
Matthew came to Alair by first working as a subcontractor. Early in his career, Stevens was a finishing carpenter by trade and took note of the professionalism and attention to detail Alair brought to each project. He knew that Alair stood out from the typical construction industry and that we were on a trajectory of elevating ourselves. Thus, he decided to join our team! Matthew recognizes that your career takes a large amount of time in your life and knew that it would be a good move to invest that time with Alair Regina. Being with us for years now, he loves the unique experiences with clients and trades, and being able to take ideas and turn them into a cohesive "dream home idea". To him, that is an absolutely amazing feeling. In his free time Matthew loves to golf but is also an avid Ultimate Frisbee player, where he has earned the privilege of competing nationally!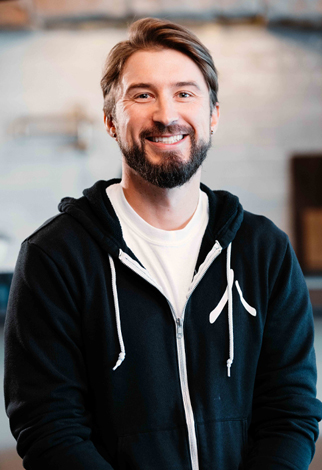 Jodin Rist
Project Manager
Jodin comes as a second-generation home builder, where his family built and renovated custom homes in both Alberta and BC. He loves the challenge of custom home building and working with unique trades, clients, and projects. Jodin chose Alair mainly because of the different ways of completing tasks and the unique custom home style Alair Regina has developed in the market. He loves spending time with his family and enjoys golf and riding his bike.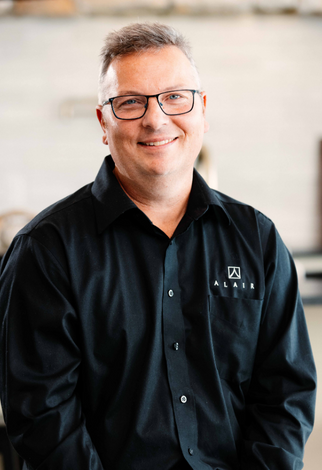 Matt Simpson
General Manager
Matt came to Alair with a wealth of construction knowledge, having previously owned his own home-building company. What he loves most about his job is the satisfaction of working with people from all walks of life, whether it be the clients, trades, or the Alair team. He enjoys watching them develop, grow, and become who they're called to be! Matt spends his free time playing and writing music and being a multi-instrument musician, "It's kind of where I find myself as I go through life," says Matt "That's where I recharge." A fun fact is, in his high school industrial arts class, he was told "whatever you do, don't go into construction." Well, after a successful, multi-decade career in custom home building, the joke is on his teacher!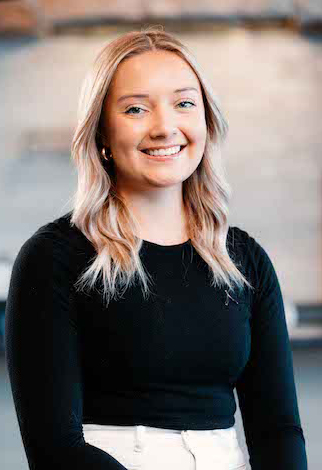 Shae Ross
Project Coordinator
Shae came to us by first becoming a huge fan of Alair Homes. She started following Alair on Instagram several years ago and felt that she connected with every home we were posting and sharing. At that time, Shae was in school taking Architectural Technologies, and she was learning drafting, construction, and interior design. So, naturally, when she finished school, she knew that Alair was where she wanted to end up! Two fun facts about Shae are, she loves her cat and was a cheerleader throughout high school as well as a cheerleader for a Saskatoon football team!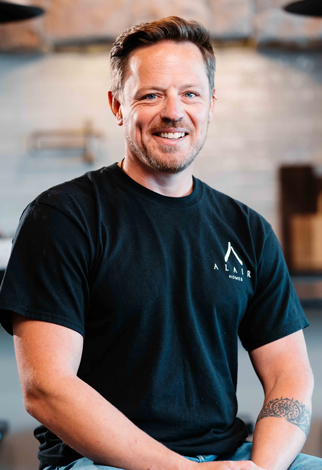 Clay Charles
Site Supervisor
Clay got his start in construction by working with his father. One of their most notable projects together was reinforcing the Legislative Building in Regina where Clay jokes he spent a year of his life in a cave! Clay has always been a small business owner, so when the opportunity came to join the Alair team, he jumped at it. He credits the larger team environment as being the main motivating factor. 'Living Better Starts Here' also really resonated with him. He feels that at Alair, it is noticeable how much we care about our employees and the livelihood of the people who work with us. In his free time, Clay loves to be in the mountains, spending time with his family, biking, hiking, and snowboarding. His favourite place to be is in a river, fly fishing!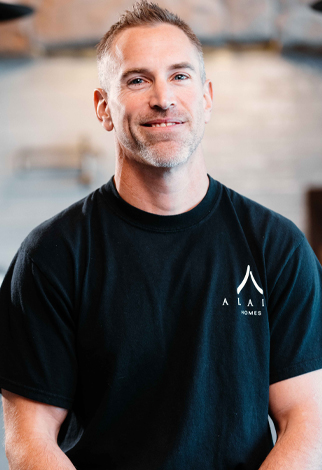 Colby Avram
Site Supervisor
Colby began his career in the construction industry right from the start of his working career; both his father and grandfather ran construction companies. He got a renewed passion for building when he decided to build his own sustainable home about 10 years ago. Colby chose to join the Alair team after being a subcontractor for many years. Colby credits the quality of Alair's builds, clean job sites, and friendly team as the main reasons he joined us. In his free time, Colby loves spending time on his acreage with his family and outdoor activities such as camping, biking, football, swimming, and anything that involves being out in nature.
Jennifer Pearce
General Carpenter
Jennifer chose to come to Alair because of the great team environment. She says she was able to see an authentic perspective through Alair's social media presence which gave her the idea that it would be a good fit for her career. Jennifer has always had an interest in the trades, and after completing her Carpentry Applied Certificate, she knew Alair was where she wanted to be. Now that Jennifer has joined Alair, her outside perspective of the team is true and she gets to experience firsthand how great the people at Alair are. Unique and fun facts about Jen are, she plays piano and loves working on puzzles in her spare time.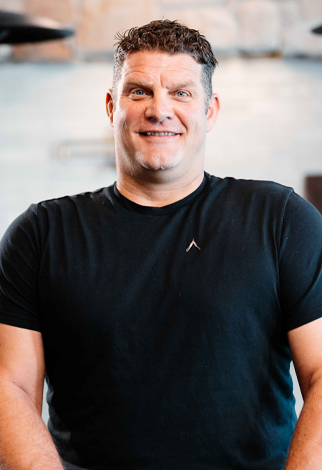 Kyle Niemegeers
Site Supervisor
Kyle says once he met the Partners of Alair Regina, it was a pretty easy decision to join the team. He knew that he was at the stage of his career where he still had amazing construction knowledge and experience in his head. He may have not had enough physical strength left in his body, so Kyle joined our team as Construction Manager. Kyle was excited to join the Alair group and says everyone from ownership to the site staff immediately made him feel right at home. What gets him out of bed every morning is collaborating with the team and finding solutions to the challenges of custom home building. In his free time, he has three kids that keep him busy, as well runs a small cattle ranch!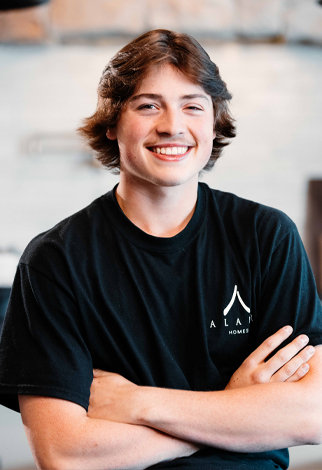 Josiah Simpson
General Carpenter
Josiah was born and raised in construction by his father and now fellow Alair colleague, Matt Simpson. In his early days, he started working on custom home sites with his father. When his Dad decided to make the move to Alair Homes, it wasn't long after Josiah decided to join in on the fun! When we think of Josiah that's what he brings to our team, FUN! Josiah says "the culture is where it's at". While still young in his career, he takes note of truly how special the working environment at Alair is. Josiah often refers to his 'work family' and says that everyone is always smiling, and making jokes, even if he often finds himself at the butt of them being one of the younger staff at Alair. "It's almost like you don't work when you're having fun" says Josiah. In his spare time, he loves to motorcycle, fish and do anything outside really!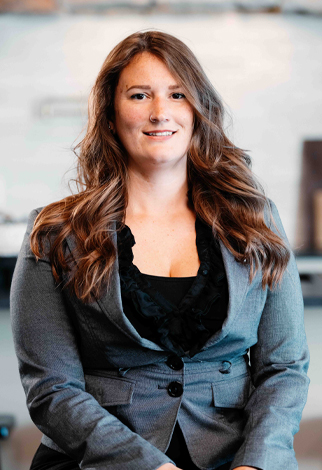 Madelaine Fouillard
Project Manager
Madelaine has always been interested in the construction industry. Over the years, she has consistently been working on her own projects. While Madelaine was looking for a change, that is when she found Alair. Madelaine loves that with Alair, she is always extremely busy, stays organized and tackles multiple tasks while working with amazing people. She doesn't just see each project as just that, but more importantly someone's dream home and realizes how special these builds are to our clients. In her spare time, she enjoys working on her own projects such as building a floating deck around her backyard pool oasis!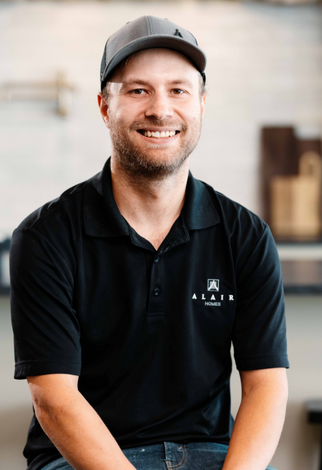 Scott Hardy
Site Supervisor
Scott into construction in the eleventh grade when his shop teacher was hiring him for odd jobs on the side and immediately fell in love with the industry! Now with Alair, what he loves most is the people he gets to work with. "Everyone here is very approachable and does the best to help you solve any challenges we may face day-to-day" says Scott. In his free time, he loves to spend time with his dog, get outside, and work with his hands doing the odd small woodworking project. On the weekend, you can catch Scott watching football and just relaxing!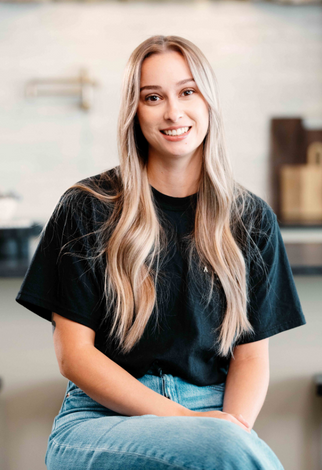 Bridget Bjornson
Project Manager
Bridget's passion for people 'Living Better' began through work raising money for a small town in Tennessee. While finishing up her schooling, Bridget took note of Alair and knew, because of our core values, it would be a place she wanted to start her career. Being an Architectural Technologist, Bridget loves that every day is different for her. One minute she can be working on technical structural drawings and then the next working on the interior design or the day-to-day tasks related to managing a project and job site. In her free time, she loves spending time with her friends, finding unique dinner spots, and is a HUGE Elvis fan!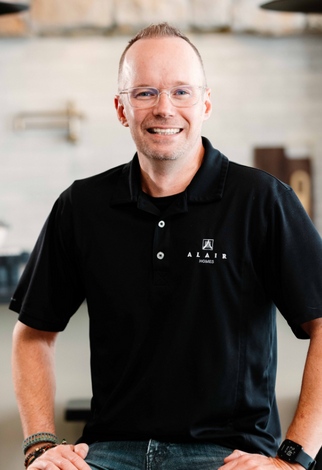 Doug Edler
Regional Developer
Doug's role with Alair in Saskatchewan is helping our teams reach their goals and ensure their projects and client relationships can be as successful as they can be! Doug credits the culture and people to be one of the best parts of Alair. It's all about getting better together. "Honestly, it wouldn't matter if Alair was a snow cone-making business, I would just want to be part of it because of the people I get to work with every day", says Doug. "It's truly like a family". In his free time, Doug loves to run, spend time out at the lake and spend time with his three daughters. A fun fact about Doug is that he's a self-proclaimed 'Crypto-junkie' and loves learning about how our world is changing through technology and innovation. He still has his BMX bike from when he was a kid and regularly rides it!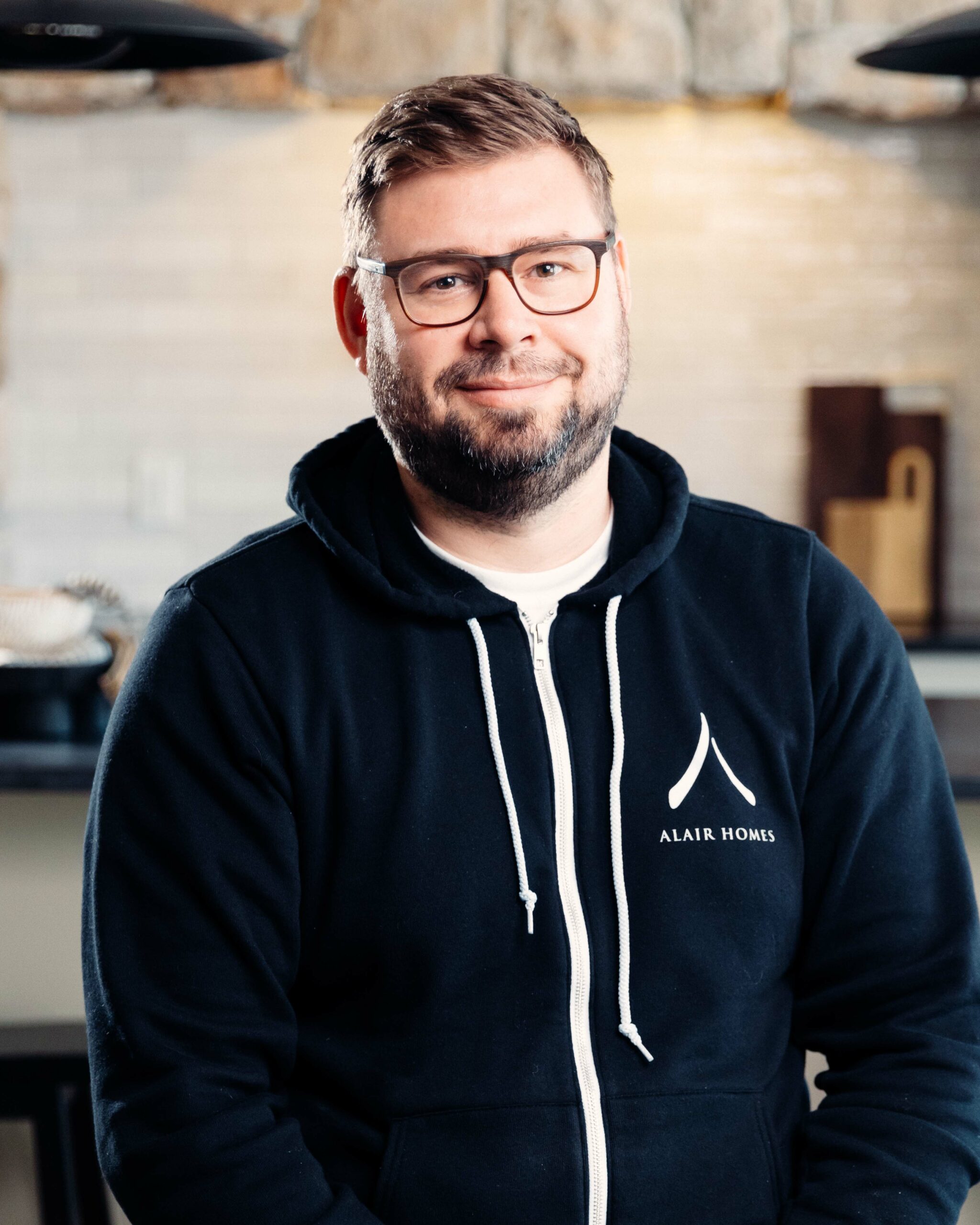 Andrew Mann
Operations Manager
From an early age Andrew can remember tinkering on projects with his Dad, and vividly remembers getting his first hammer as a gift from his Grandfather. Since those fond memories, Andrew has made his mark in the construction industry. He comes to Alair bringing a wealth of knowledge and experience in building new homes and new home warranty. "I had gotten to know the Alair group over the last number of years and I always admired their constant strive for continuous improvement. You see it in their builds and how they carry themselves. They truly want to be the best and that's what motivated me to join the Alair team." Andrew is a family man, with 3 kids, who loves getting out and making memories at the lake.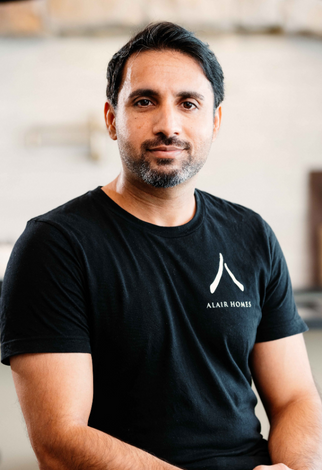 Muhammad Islam
Admin Assistant
Muhammad says he found his way into the Alair family by pure luck and a chance to see what the Alair culture was all about. At the time, he was a co-op student looking for a placement and has since then become a full-time member of the Alair Regina team. "I quickly fell in love with Alair because I learned that it's more than just hammering a nail and building a house. To them it's more about the innovation in custom home building" says Muhammad. In his free time, he loves to work out and play cricket. Fun facts about Muhammad are that he is most creative at night and that he loves to eat good food, he just hates the cooking part!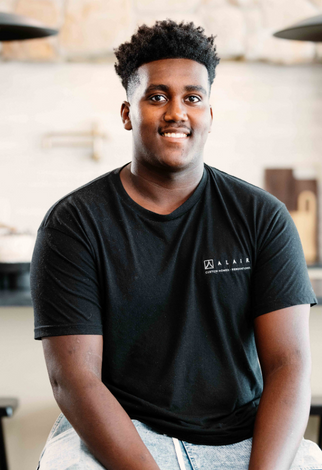 Zane Willness
Carpentry Apprentice
As quoted by Zane, "I've always looked up to my dad, Dallas, and I think he's a cool guy". His dad's passion for construction and custom home building is what has motivated Zane to get involved with Alair as a carpentry apprentice. "I figured I wanted to be just like him even if I don't look like him!" Zane enjoys the variety of work as a carpenter and seeing something come to life from scratch. He loves how Alair and its sub-trades come together, making the job easier for the next trade and each other's lives and at the end of the day and producing a quality project. In his free time, he loves to hang out and joke around with friends and family, dirtbike, snowmobile, and catch a wave wake surfing behind the boat!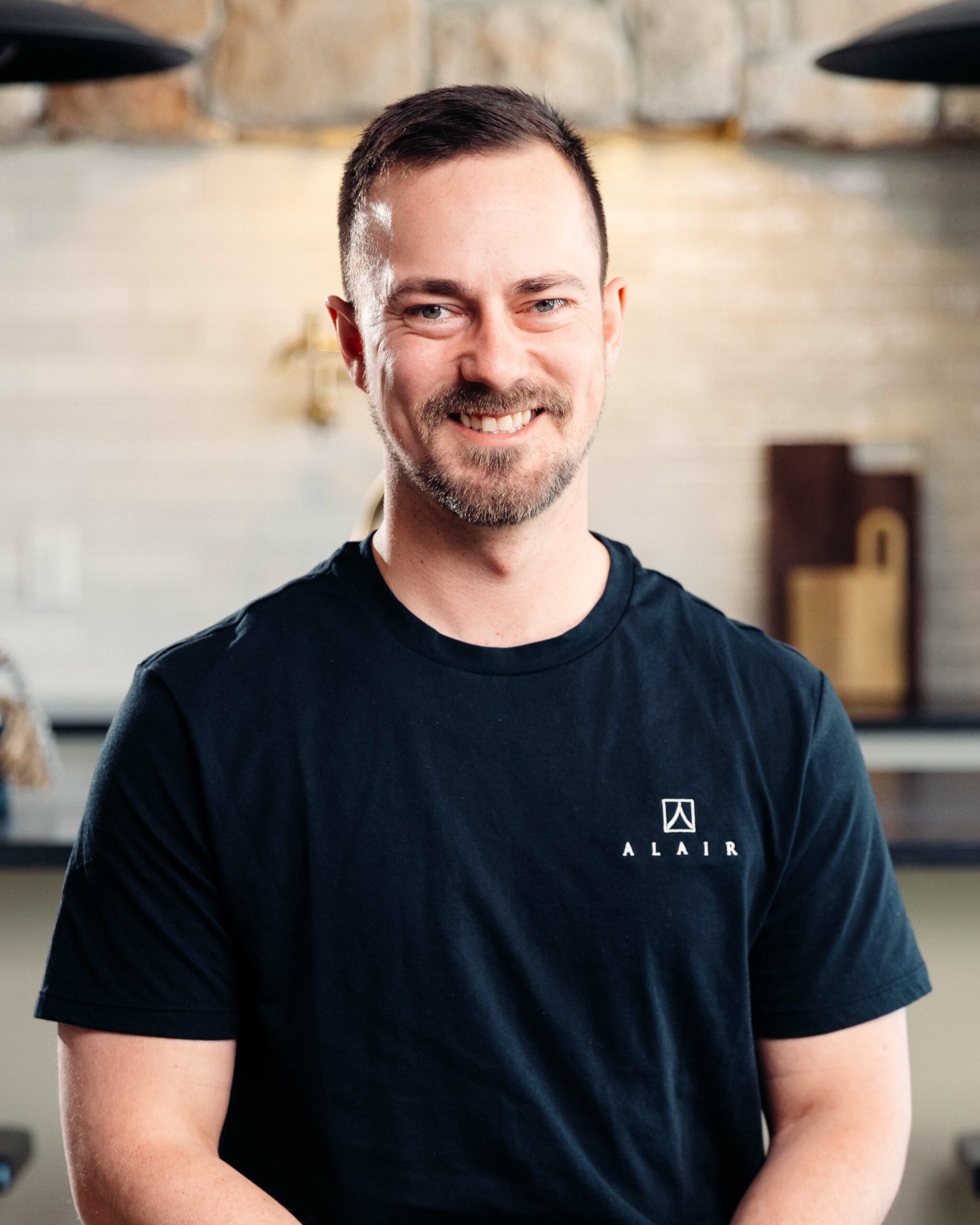 Thomas Friesen
Lead General Carpenter
Thomas grew up in the family business of home building back in his home country, Germany. He remembers going to job sites with his father which gave him a passion for home building at a young age. "I like the good quality people that work for Alair and I really enjoy being part of this team!" When not on the job site, Thomas spends his time with his wife and son. "He's 2 years old and is a ton of fun!"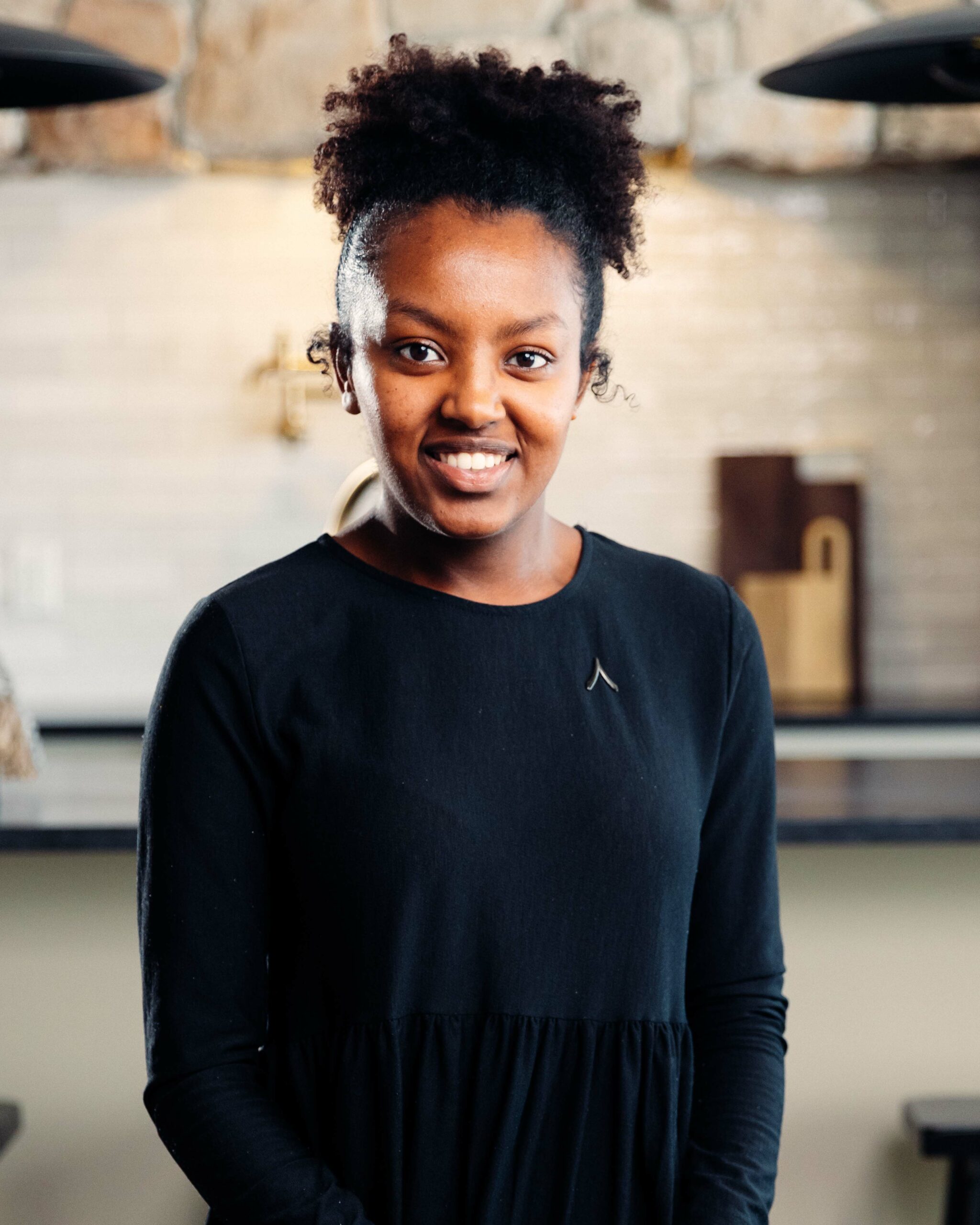 Ayana Willness
Administrative Assistant
Ayana's parents have been involved in construction for a long time. Having a lot of 'home building talk' around the house growing up, it peaked her interest in the industry, enough to join the Alair Regina team as our new Administrative Assistant! Ayana takes pride in seeing growth, organization, and client success. Her new role with Alair gives her a front row seat to it all! "I think the environment that Alair has created is a fun one, where everyone feels connected and together to get the job done!" Ayana's hobbies include surfing, snowboarding, guitar, piano, traveling, and spending time with friends and family at the lake.