A kitchen with a blue hue is the desire of most homeowners today. Going for a blue kitchen is among the ideal home improvements that's worth every penny shelled out. If you have a gray or white kitchen, it shouldn't stop you from indulging in the delight and joy that blue offers. All you need do is introduce blue in unique ways, and here are some great ideas to help you get started!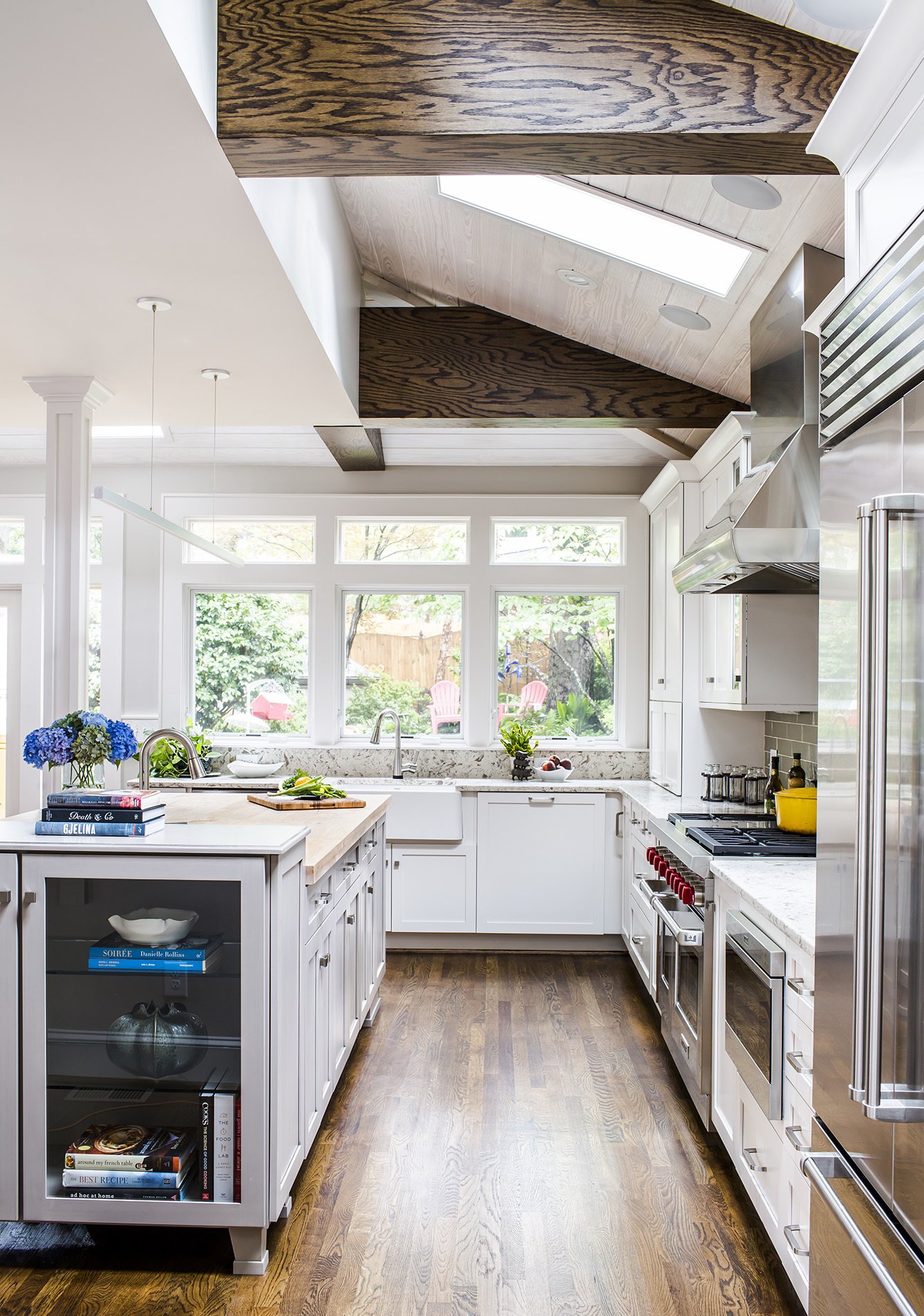 Paint Your Glass Backsplash
A glass backsplash could be all you need to let blue shine into your kitchen. Kitchens with backsplashes look beautiful, and the beauty can go a notch higher if you know what to do. Getting the most out of home improvements can be a tricky affair, but getting color matters right is definitely a sure bet. If making your kitchen attractive without having to rob the bank is something you have always wished for, customizing the backsplashes with blue color can make your dreams come true.
Change The Kitchen Tile
The color of tiles in a kitchen play a major role when it comes to determining its general outlook. All what you need to do is have a clear picture of what you like, such as if you prefer light or dark blue tiles. Truth be told, blue porcelain tiles can be eye-catching thanks to their soft tones and sleek curves that can make the kitchen an elegant space in your home. Blue porcelain is without doubt a great option. Try it out today and see for yourself!
Look For A Blue Stand Mixer
If you are looking for an artisan stand mixer for your kitchen, preferring blue color is certainly a step in the right direction. Keep in mind that every blue item that finds its way into your kitchen edges you a step closer to emerging successful. A blue mixer might seem like a small addition, but you will be surprised of the major role it plays in achieving a striking blue themed kitchen space.
Think Of A Blue Kitchen Rug
Buying a blue rug would be good for the blue hue your kitchen needs. Rugs may seem like a simple house accessory, but this could be the key ingredient that will help change the dynamic of your space. Even something as simple as a small mat below your sink can add a unique and stylish look. Whether you have always wished to have a light, medium or deep blue hue in your kitchen, a blue rug is certainly worth considering.
Big home improvements projects are good, but can easily run up a large price tag. The above are simple ways to create a stylish blue kitchen without a large budget.
Share: