Home renovation can be a stressful process. This stress is typically not caused by a single issue. It is usually caused by multiple issues that arose during the renovation process. Fortunately, there are things that you can do to make this process less stressful.
Not Knowing Where You Should Start
Many people get overwhelmed just thinking about a major remodel or landscape project. They do not know where to begin. You may find yourself asking the following questions: Do I need to hire a professional? Does the job that I do require the use of permits? What jobs do I want the professional to do?
It can be difficult to begin a home remodeling project. If you never did one before, then home remodeling can be even more overwhelming. Fortunately, Alair Homes Regina is here to help you with your project.
Not Knowing How Much Money You Will Have to Spend
If you do not understand all of the costs that are associated with a home project, then this can make the process even more frustrating. An experienced professional will help you stay within the budget that you have set. They will also avoid costly labor and materials. If there are any changes in the pricing, then they will let you know.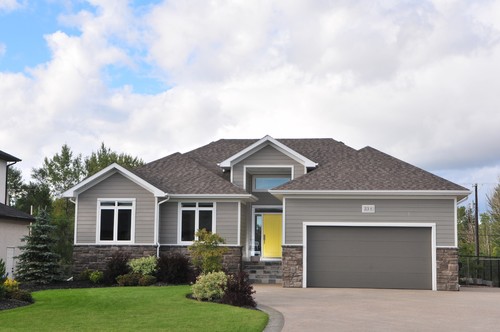 Not Knowing How Long the Project Will Take
An experienced professional will be able to give you an estimate of how long the project will take. If there are any delays, then the professional will let the person know. There are some things that people can do in order to prevent delays. For example, they can make sure that the materials are ordered on time.
They can also use subcontractors who have flexible schedules. This is better than using subcontractors that are doing multiple projects at one time. It is a good idea to request a work schedule before the project starts.
Making too Many Changes
Homeowners are usually guilty of this. They may decide that they want to change appliances and materials. Making changes can increase the amount of time that it takes to perform a project. It can also make the project more expensive. If you are not clear about the type of project you want, then you should talk to the contractors about this before any work is done. They can discuss the different options and order samples.
Not Understanding Your Home's Issues
Many homeowners do not know that their home has problems until the project begins. Additional work may need to be done before the project even begins. Make room in your budget and timeline for unexpected issues or changes that need to be made. This will help relieve stress and help you feel more prepared to handle these situations.
Miscommunication
Miscommunication is one of the biggest sources of stress during the home remodeling process. That is why it is important for the professional, homeowner, delivery service, and manufacturing service to be on one accord. Be present during the project and at the renovation site. Some homeowners may also find it helpful to arrange weekly meetings with their contractor in order to ensure the project is on time and budget.
Share: